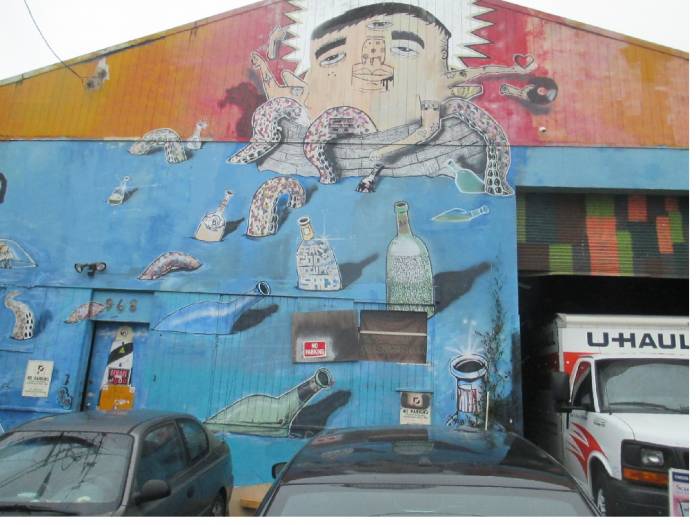 San Francisco lost another little piece of its soul today when the sheriffs came and forced a group of working-class artists out of a warehouse where people have been living at the foot of Bernal Hill for at least 20 years.
The deputies arrived in the morning, along with a representative of the landlord and a locksmith. The tenants were given time to take out their belongings, the locks were changed, and a corner of the city where there was still affordable housing turned into a site for demolition and the construction of high-end condos.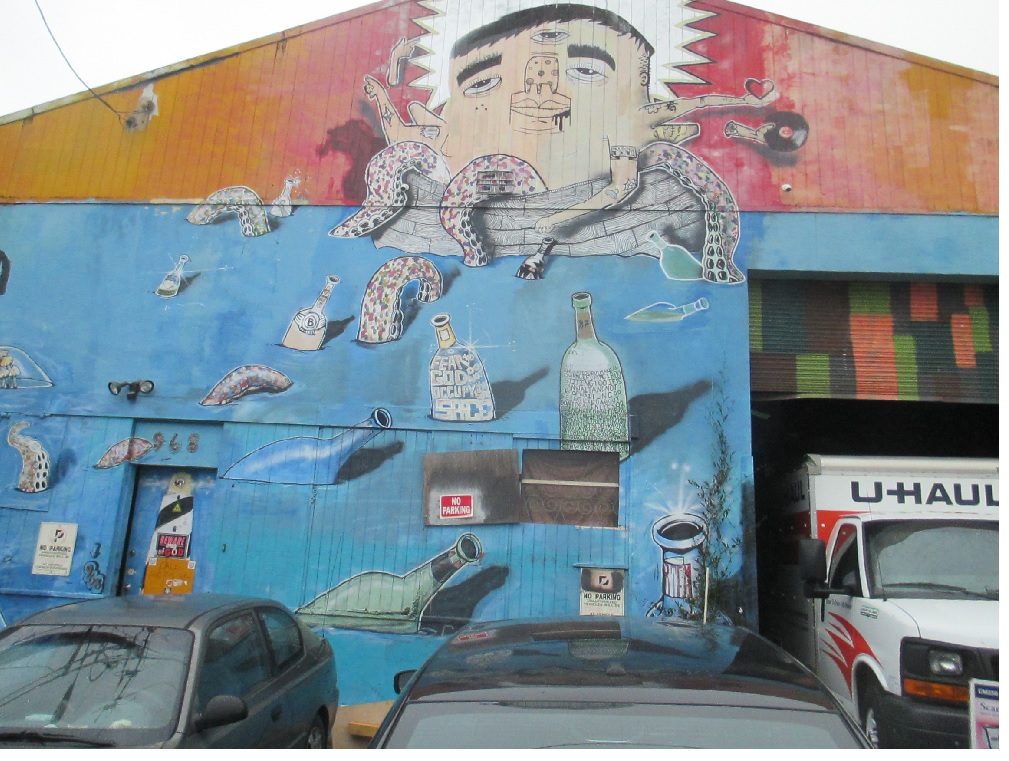 The property owner has filed an application to demolish the warehouse, and one next door that holds artist studios, and build 47 condos.
I have visited the place several times. It's a part of what SF used to be – the city once had big open industrial spaces where artists could live and work, without paying a fortune in rent. Then "live-work" became a thing for developers, and new studios commanded high rents. But the city mostly left the old places alone.
That was before the Ghost Ship fire in Oakland, which gave SF property owners a new incentive to find ways to get rid of long-term tenants who were living in spaces that weren't built for housing.
I get the Ghost Ship problem – there should never have been a big party in a place without adequate exits, and some spaces are hazardous for occupation (and for events). That fire was a horrible tragedy that could have been prevented with better code enforcement.
But in a city under such immense housing pressure, low-income people have been forced to choose between safety and the streets. And the city ought to be able to work to promote safety without evictions.
In this case, the warehouse wasn't the Ghost Ship. There were no big parties on site. It wasn't a venue for events. As far as I can tell, only a small number of people were ever in the building. It was a quiet place. With a little help from the landlord and the city, the tenants could have brought the place up to code.
In fact, that process was underway.
But the land is more valuable as high-end condos, so the landlord went to court and said that the place wasn't habitable and that people were living there, so they all had to go.
I talked to Natham Cottam, who was carrying his belongings to his car. He said he would stay with friends for a few days, but had no idea what would happen after that.
Another tenant was moving his things into a white van. "I have no idea where I'm going to go," he said. "I guess I'm sleeping in my van."
There has to be a better way.
Tommi Avicolli Mecca, who works with the Housing Rights Committee, was standing outside in the rain as the locksmith worked and the tenants collected their stuff.
"What is it going to take?" he asked. "Iris Canada is dead. We have other seniors who have died after evictions. What has to happen before City Hall decides that this has to stop?"
Good question.