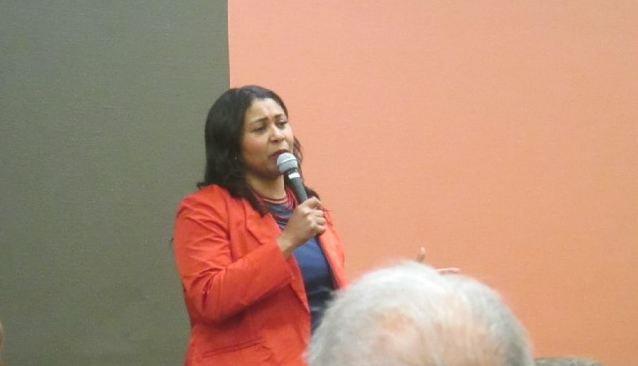 Unless someone goes to court to demand a change, Sup. London Breed will appear on the June Ballot as "acting mayor."
John Arntz, head of the Department of Elections, has rejected a challenge from District Five resident Karen Fishkin, who argued earlier in January that Breed couldn't list the "acting" job because she was never elected mayor.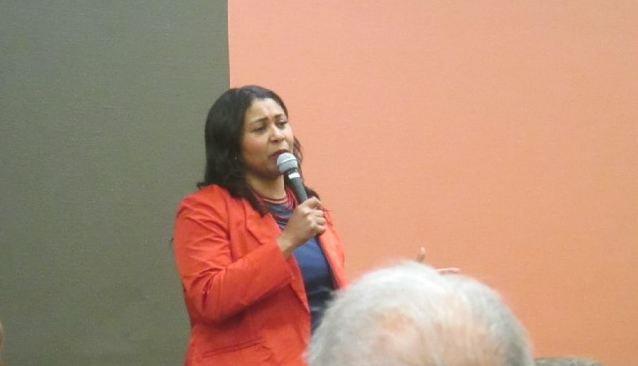 After the Board of Supes elected Mark Farrell as interim mayor, Fishkin again appealed to the department, saying that Breed was no longer acting mayor and that the ballot designation was misleading.
In a follow-up sent Jan 25, Fishkin argued that "it would be highly misleading to allow London Breed to claim to the voters on the official ballot that her current public office is "acting mayor," since it is an office she no longer occupies."
Within less than 24 hours, Arntz replied: "The Department of Elections cannot change a ballot designation after the statutory deadline has passed, except through a court order."
So it's possible that in June, people will go to the polls and see Breed described as acting mayor, even though she left that job in January.
Also today, the first super-PAC, unlimited independent expenditure committee was created for the June election. It's called "It' Our Time: Women Supporting London Breed," and the principal officer is Andrea Shorter. The treasurer is Andrew Sinn, who works for 50+1 Strategies, an Oakland political consulting firm that has worked for numerous San Francisco candidates.
The group reports no funding yet. But if Ron Conway is involved, it will have all the money it needs to attack Breed's opponents, which is what these IEs typically do.
Mark Leno called on Breed and all candidates to reject super-PAC funding:
"Now that the first Super PAC has been created, it's time to take a stand, and I sincerely hope Supervisor Breed will join me in rejecting the corrupting influence of Super PACs," said Leno. "Hopefully all candidates can agree that we've had enough of billionaires throwing money around in San Francisco politics. Deep-pocketed donors have enough power, and the candidates should stand together to put the power back in the hands of the people fighting to make San Francisco affordable for everyone."
Sup. Jane Kim has signed off on the pledge to reject and denounce super-PAC funding. Breed so far has not.