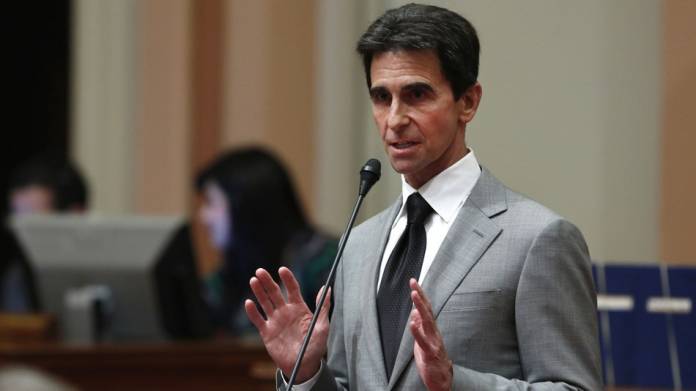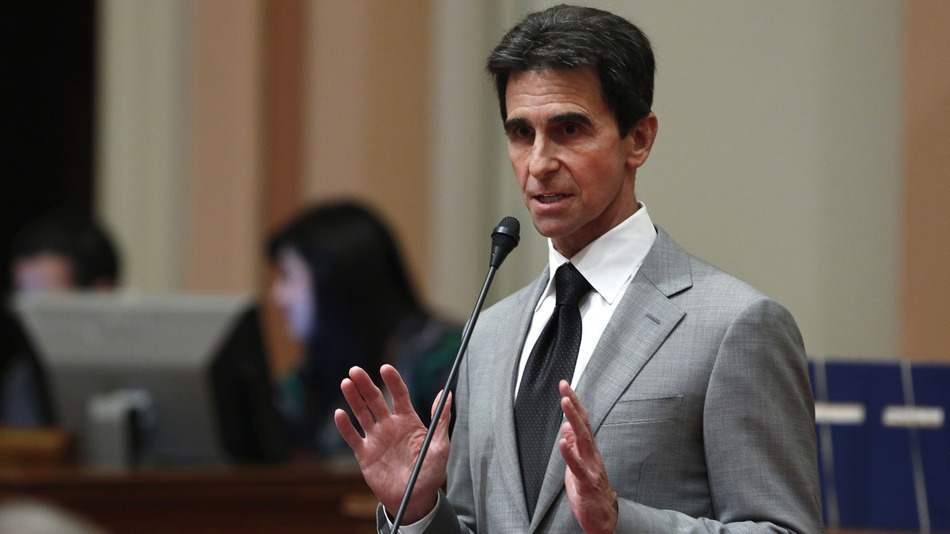 The race for mayor is clearly tight: Supporters of Sup. London Breed are pouring large sums of dark money into attacking Make Leno and Sup. Jane Kim. We don't know what the real polling data shows, since most of the public polls are biased.(Oh, and think about this whenever you hear about a poll on the mayor's race: These surveys are conducted mostly by phone, and most people these days use only cell phones. Most poll calls are either blocked numbers or numbers you don't know. How many people under 30 answer a cell phone call if they don't know who is calling? Based on my utterly biased surveys, almost none.)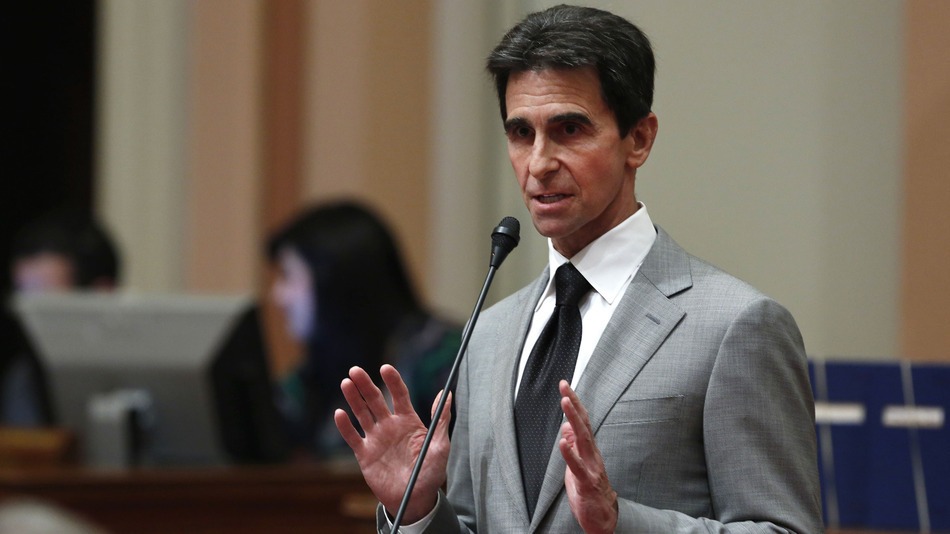 But if Breed and her allies thought she was safely ahead, they wouldn't be on the attack – with ranked-choice voting, it's risky to attack your opponents.
The Leno campaign, meanwhile, is about to try something new: On Thursday/24, Leno will appear on most of the major local TV stations for a 60-second statement. It's called a "roadblock buy," meaning pretty much no matter where you turn your TV, at 6:58pm you will hear from Leno. He's bought time on KGO, KPIX, KNTV, KRON, KOFY, KTVU, and KICU.
That's an expensive ad – but the campaign clearly hopes it will get more media attention and that the ad will be seen not only by TV viewers but by people who see in on social media.
I don't think I've ever seen this in a local race before.
More on the political ads: I got a mailer today that says:
"On June 5, Democrats all agree vote London Breed for mayor." There are lots of Democratic elected officials in the mailer, including three former chairs of the San Francisco Democratic Party.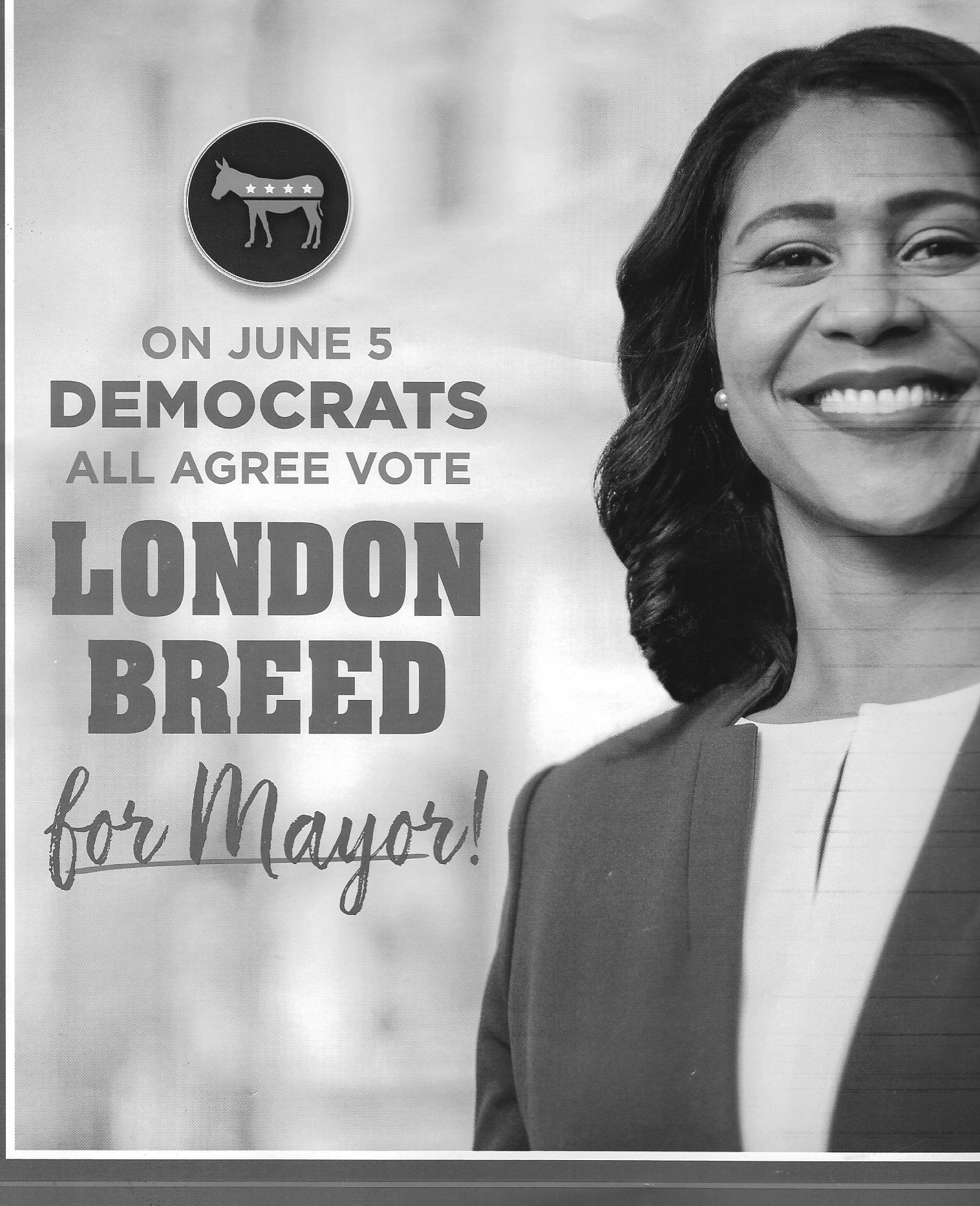 There's a little problem, though: All of the other major candidates are Democrats, all of them have lots of Democrats who support them – and the Democratic Party of San Francisco has endorsed Leno and Sup. Jane Kim.
So actually, "all" Democrats don't agree. They don't agree on a lot of things in this town, and certainly not on the mayor's race, which by law is nonpartisan anyway.