Mark Leno has conceded. Mayor London Breed will take office in July.
We will be talking more in the next couple of days about why this happened, the role of RCV, and the overall progressive outcome of the election. (This was the closest any progressive candidate has come to winning the Mayor's Office since 1987; Matt Gonzalez put up a major fight in a traditional runoff in 2003, but lost by 6 percent.)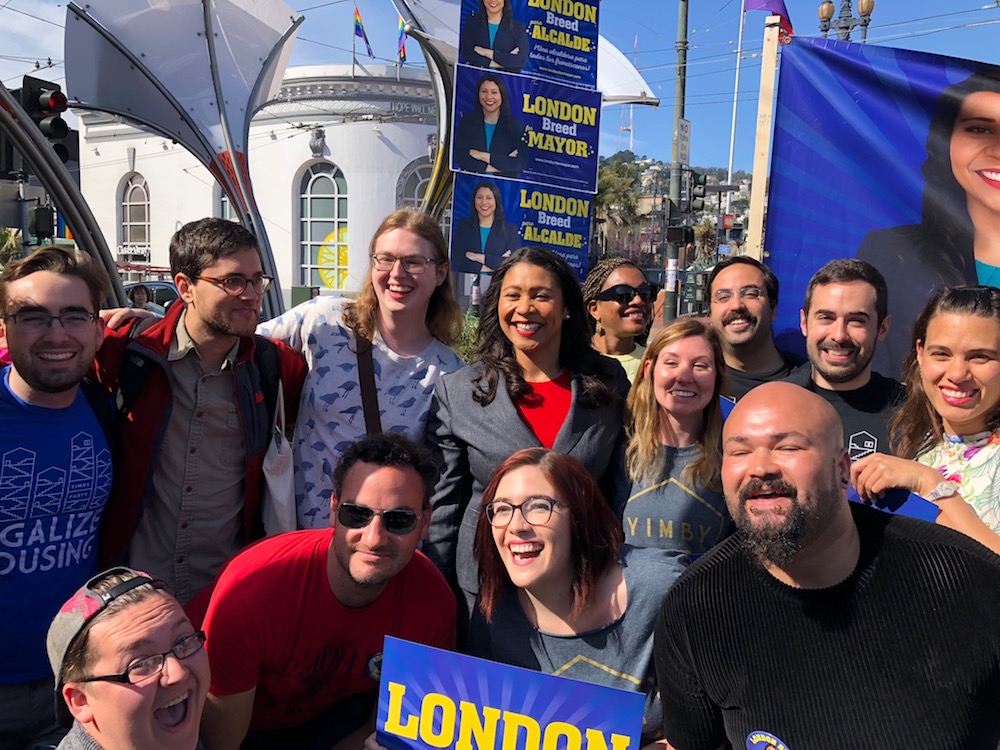 The immediate politics are already starting: Who will Breed appoint to replace herself in D5? How will that change the makeup of the board? And who will be elected board president when Breed steps down?
There are now six progressive votes on the board, so I'd be surprised if that group can't find a way to make sure one of them gets the job. It will only be for the rest of the year – when a new board takes office in January, 2019, a new president will be elected.
But incumbent board presidents always have an advantage, and if the progressives manage to hold on to six seats, that person could be in the powerful position for another two years.
Jane Kim would be an obvious contender, although she's termed out after this year. I can see Aaron Peskin trying again, but I can also see the supes looking for someone else – and Hillary Ronen would be the most likely candidate.
Meanwhile, the new D5 supe will be able to serve until November, 2019 – which, by the way, is also when Breed will be on the ballot again. That's not much time for someone to decide to challenge her.