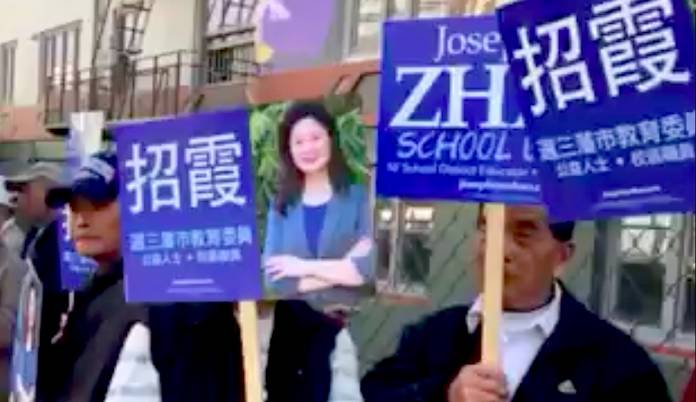 Josephine Zhao has dropped out of the School Board race. She has stopped campaigning, she says, and has not raised any money in the past month.
She has been widely discredited in the news media for her transphobic and homophobic statements.
But there's still an active Zhao campaign going on. I'm not sure who is paying for it—Zhao says she isn't, and nobody has filed a report of any independent-expenditure committee backing her.
Kathy Wu, one of her supporters, told me that she and many other Chinese voters "will not accept her dropping out" and is working hard to get her elected.
Zhao has not said if she would take office if elected.
This weekend, Zhao supporters were at the Alameny Farmer's Market handing out literature.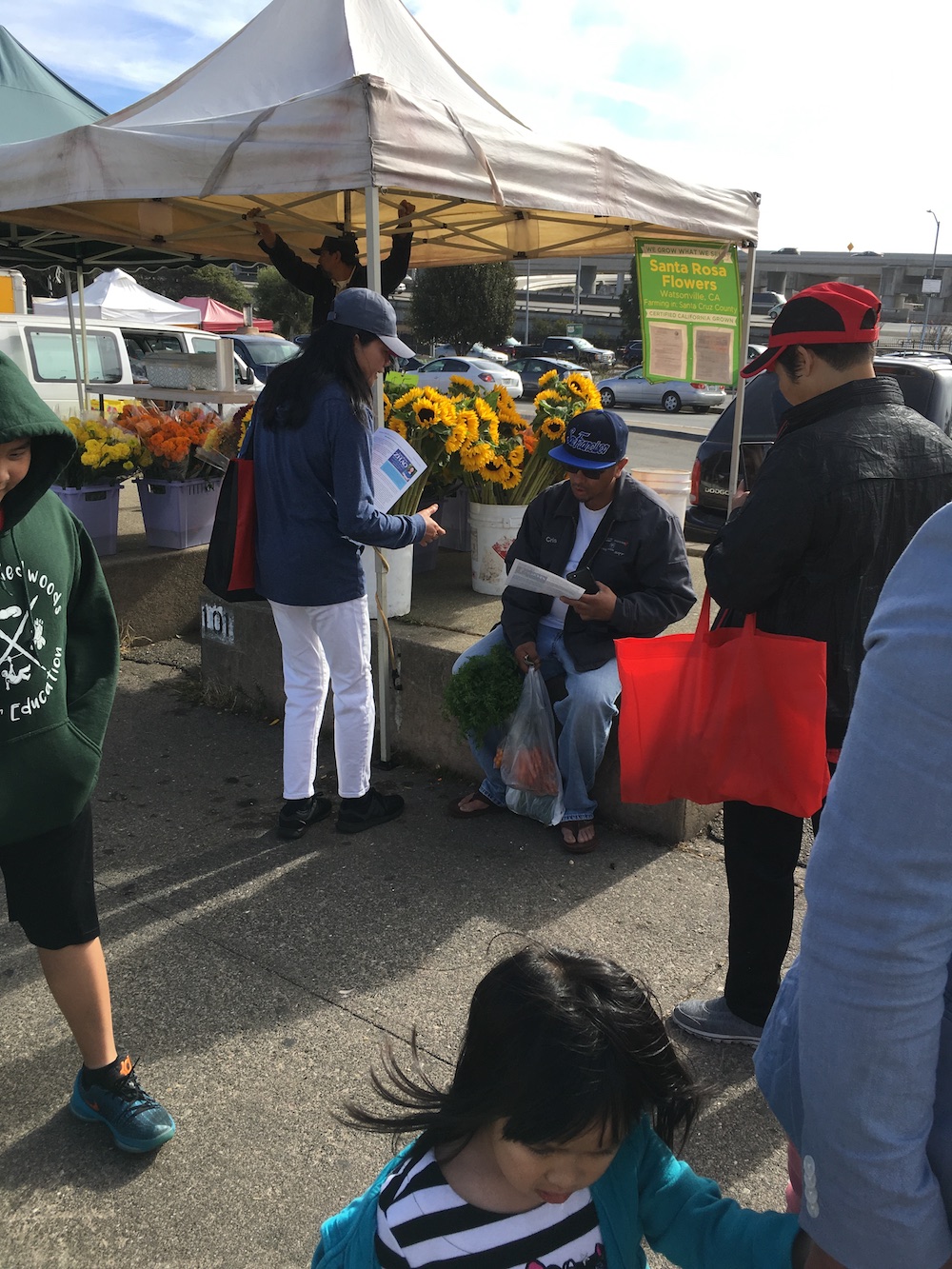 A sizable rally in Chinatown Saturday shows that there's someone with money still promoting Zhao.
Wu told me that Zhao is the only Chinese speaker in the race, which is untrue: Li Miao Lovett speaks both Cantonese and Mandarin.
"I saw her supporters at the [SFUSD] enrollment fair," Lovett told me. 
Zhao sent me the following statement:
I had nothing to do with the canvassers over the weekend. My supporters have taken it upon themselves to support my former candidacy and to support having Chinese representation on the school board. They must still had literature from several months ago.
The Examiner Oct. 28 posted an oped by a group of Asian and LGBT community leaders warning that Zhao is still a factor in the race and calling for an active campaign against her:
We also call on Senator Scott Wiener, Mayor London Breed, Board of Equalization Chair Fiona Ma, and City Assessor-Recorder Carmen Chiu to do right by the transgender community. At this point, with the weight of anti-trans federal amendments looming over us, merely rescinding an endorsement will not undo the damage that is being done every day you continue to silently cosign bigotry. We urge you to actively come out against Josephine Zhao.
But so far, those former supporters are content to say that Zhao has dropped out, and that's the end of the story.
The action on the streets suggests otherwise. "This race is not over," Lovett said. "People need to vote."