With a hearing on Mayor London Breed's proposal to spend most of the city's education-money windfall on homeless services set for tomorrow, there is growing consensus among progressives on the board that some of that money should go to the school district.
Sources tell me that meetings with educators over the past two days have been productive and that Breed's proposal will either be amended in committee or replaced with a new plan.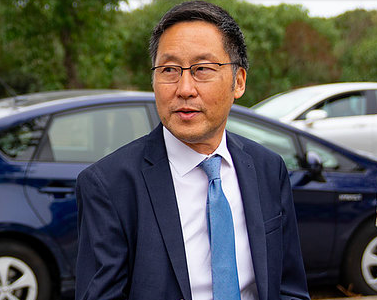 Sup. Gordon Mar announced today that he's introducing a plan to use part of the money to fund teacher pay hikes for the next two years – something the United Educators of San Francisco has made a priority.
"Voters made it clear that they want to give teachers a raise, fund supportive housing, and early education, and we can and should respect the will of the voters. With this amendment, we can fund the goals of June's propositions C and G, as well as November's proposition C, all of which I strongly supported" Mar said in a press release.
Prop. G was a ballot measure that instituted a parcel tax to fund teacher pay. It passed with a majority, but not a two-thirds majority. Same with Prop. C, which imposes a tax on gross receipts of more than $50 million by local businesses; it passed, but (thanks in part to the opposition of Mayor Breed) with less than two-thirds.
That has thrown both measure into court; state law says that taxes allocated to specific programs need a super-majority vote, but the state Supreme Court has indicated that measures put on the ballot by the public, through signatures, are exempt from that rule.
Advocates for the homeless want to see the money go to fund what Prop. C would have covered if not for the legal issues. Our City Our Homes issued a statement today saying that
This increased ERAF funding would enable numerous "shovel ready" projects to begin tackling the homelessness crisis this year without the delay of resolving the legal uncertainty blocking aid to San Franciscans suffering on the city's streets.

The OCOH Coalition's recommended $171.4 million in ERAF allocations would specifically fund:
875 homeless housing units

340 shelter beds

Behavioral health services for 397 individuals

Homeless prevention services for 3,100 households
The money comes from an excess in property-tax collections beyond what the state mandates much go to public education. It has been described as a one-time windfall, but this insightful piece by Joe Eskenazi at Mission Local suggests that the city may be taking in an additional $200 million or more every year for several years to come.
And if the courts uphold the two tax measures, the city will be able to fund both of these key priorities for the indefinite future.
In the meantime, it appears the progressives on the board have a road map for spending that is different from what the mayor wants.
The issue comes before the Budget and Finance Committee at 10am.