I stayed up late last night watching movies and woke up, well, my cat jumped on my head for giggles and scared me awake, just four hours later. After a good scream at kitty, I turned over and tried to return to that sleepy place. Instead, the radio station in my head put on an annoying ear worm that just spun around in my head and would not let me go back to sleep.
I finally decided to stop acting as if I was going to fall asleep anytime soon, get up and write another column. Hey! Maybe look into cannabis and sleep?
I have been to admit that I have been stressed out. I had a big show last week with tons of details (It went well!), and I have been on the job hunt (I've had three whole interviews in as many months!), so I have been experiencing light insomnia.
Cannabis has been used as a sleep aid for centuries. According to research, it can help those with sleep problems fall asleep 30 minutes faster and half that time for those without a problem.
Cannabinoids are one of the keys. There are over 100 of these in the cannabis plant. Recently I talked about the benefits of THC, now let's talk about CBN and THC.
Cannabinol, or CBN, appears to have powerful sedative effects, which may be enhanced when it's combined with THC. CBN also has pain-relieving and anti-inflammatory properties. Studies suggest CBN stimulates appetite. CBN is found in aged cannabis, when, over time, THC converts naturally to CBN.
CBN interacts with the body's endocannabinoid system, and it can affect the function of many hormones and neurotransmitters, which in turn influence mood, energy, cognition and focus, appetite, immune function, and pain. Chemically similar to CBD, CBN has several of the same effects in the body, including relieving pain, reducing inflammation, and improving sleep.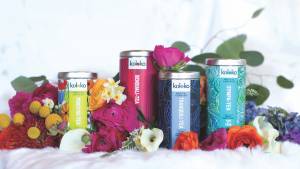 Of course there is good old-fashioned THC, tetrahydrocannabinol, the cannabinoid we all fell in love with when it got us high. THC appears to alter time spent in stages of sleep. Specifically, THC has been found to reduce time spent in REM sleep and increase time spent in slow-wave sleep. This can reduce the amount of time we spend dreaming, something that could prove useful to those with PTSD. If you stop smoking weed, the body increases your time in REM, sometimes giving you big bursts of dreaming called REM rebound.
Next on to terpenes. Terpenes are tiny, aromatic molecules in cannabis that create its smell and taste. Not only found in cannabis, they are found in many natural plants, fruits and flowers. Some are thought to help with sleep including myrcene also found in mangoes, thyme and lemongrass; caryophyllene also in cloves and black pepper; limonene found in citrus peel which may also help with OCD behaviors and elevate serotonin levels in the brain. Terpineol which is also in lilac, eucalyptus and pine and, finally, linalool from lavender which which increases adenosine, a sedating hormone which promotes sleep.
Reading all those names can promote sleep too, but it is fascinating stuff to think about.
Speaking of fascinating, they are starting to do research on cannabis' effect on sleep apnea. Sleep apnea is a serious sleep disorder where a person's breathing is interrupted during sleep multiple times throughout the night. Most people who have it have to sleep with an oxygen machine strapped to their face or get surgery.
The Minnesota Department of Health cited recent research with dronabinol, a synthetic THC that is also used to prevent nausea in chemotherapy patients. The medication was a new approach to the treatment of sleep apnea because it targeted the brain instead of the physical problem of collapsing airways. This reflects the new idea that sleep apnea is not just a physical problem but may be caused by several factors, including poor regulation of the upper airway muscles by the brain.
Researchers at the University of Chicago think that dronabinol works by binding to cannabinoid receptors on the nerves that regulate the upper airway muscles. This inhibits activation of the vagus nerve, which increases muscle activity to stop airway collapse during sleep.
Of course this test is not on actual cannabis but a synthetic version of THC. Much more research needs to be done, but the idea is very intriguing.
In the end, maybe we just need something as simple as a cannabis tea to put me back to sleep. Kikoko Tranquili-Tea has been recommended to me by several folks.
I also find eating a few of Somatik's delicious Sparks, the 2:1 CBD chocolate covered goji berries, does the trick as well. This I found out after eating half a container while watching TV one night and waking up on the couch hours later.
Now it's time to light up and then take a nap. Pleasant dreams to us all!