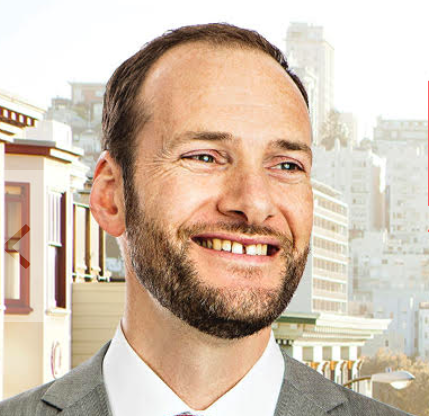 Two thousand, four hundred thirty-three prisoners. A total of 21,290 years lost.
According to the National Registry of Exonerations, that's how many people nationwide have been sentenced for a crime they didn't commit, then later found innocent. Last year alone, there 151 exonerations nationwide and six in California.
Chesa Boudin, a candidate for SF district attorney, says "One exoneration is too many." He is offering a plan to change those numbers.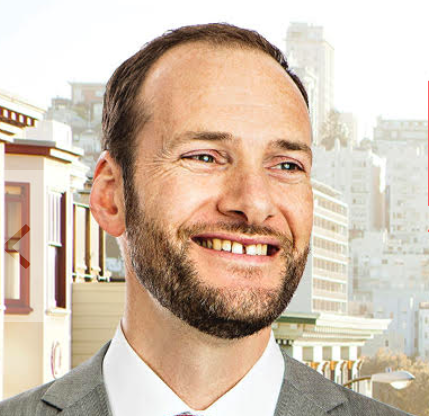 In January, he filed papers to run for DA,then on April 30, Boudin announced his pledge to create a Wrongful Convictions Unit in San Francisco.
"We need a well-resourced, independent unit within the DA's Office to review past cases to uncover conviction errors," said Boudin said in a press release. "By exposing and correcting past wrongful convictions, we not only restore the public trust in the justice system, we can also implement reforms to prevent innocent people from going to prison in the future."
Boudin outlined his plan to establish a wrongful convictions unit, establish an innocence commission of experts to pre-screen cases, authorize the WCU to report directly to the DA and empower the WCU to review past convictions and make policy recommendations to prevent future wrongful convictions.
"The reality is that we live in a world and a state and a city where people can and do get wrongfully convicted for crimes, even serious crimes, that they did not commit," Boudin told me. "And the purpose behind the wrongful convictions unit is to make sure nobody gets sent to prison for a crime they didn't commit and to make sure that those who been sent in the past, have the opportunity to have a new look at their case."
Some of the reasons wrongful convictions occur are faulty forensic evidence, cases based on a single witness identification, and cases conducted by police officers who are later found out to have problems with dishonesty and integrity. Those are the type of cases that require a second look, Boudin said.
There is an existing program in the DA's Office that was created three years ago and is housed within the Internal Investigations Bureau. It has six lawyers and is responsible for wrongful conviction cases and police-officer related cases.
'We know that it's not working and that it's not adequate because in the nearly three years that it's been in existence, as far as we're aware, there hasn't been a single person who has been exonerated, nor a single wrongful case that has been brought forward and re-opened," Boudin explained.
The office of DA George Gascon hasn't filed a single charge against police officers involved in improperly shooting and killing someone, so the dual role seems to be ineffective, Boudin added. The new unit would be separate from the IIB and would have more staff and resources. It would also have more transparency and clarity, unlike the current system which operates out of a black box and does what it chooses, according to Boudin.
The unit that Boudin wants to create will take marching orders from an independent, outside committee, which would include a retired judge, a law professor, a forensic expert, someone from the defense bar, and an academic. The committee's primary role would be to decide the category of cases and which individual cases should be prioritized.
"The results of it will them come directly to the district attorney, to me, and they'll be published so everyone knows what's happening and what decisions are being made," Boudin said.
Boudin said he hopes the new unit would not only ensure that those sitting in prison after being wrongfully convicted don't continue to languish there, but also that it will restore the trust the public has in the integrity of the justice system.
"Everytime someone like Jamal Trulove get wrongfully convicted, then gets exonerated, it calls into question the validity of the work that's being done in the hall of justice. My goal is to make sure the public knows, that in all those cases where someone was wrongfully convicted, we are proactively finding those cases and correcting that wrong and that we're also putting in place policies to prevent wrongful convictions from occurring in the future," Boudin said.
Trulove, whom Boudin mentioned, spent seven years in prison for killing his friend Seu Kuka. In March, the Board of Supes approves a $13.1 million settlement after the jury found that Trulove was framed by the SFPD and did not commit the murder.
"I was wrongfully sentenced to 50 years to life in prison. While in prison, I saw men being stabbed in front of me. I was stabbed myself. I missed my children's birthdays, Christmases, Halloween, and first days of school. The price I paid should not be paid by others," said Trulove, who has endorsed Boudin's candidacy for DA.
According to Boudin, this unit is especially important now because it was just weeks ago that Trulove's case was settled and taxpayers had to pay $13 million, not to mention that whoever actually committed the murder was never held accountable.
"There is nothing more serious or severe that the government can do to an individual in our country other than to label them as a felon and deprive them of their freedom," Boudin said. "If we're going to ask jurors from the community to come forward and participate in that process, if we're going to ask taxpayers to fund it, then it's essential that people know the process is working justly and fairly, and right now people don't know that."
Boudin himself has had a remarkable life story, as many of his early childhood memories included visiting his parents in prison, he told 48hills earlier this year.He has seen the effects and brokenness of the current system.
"There are certain rights that people lose as a result of criminal conviction, and in our society, the main right you lose is the right to liberty and the right to freely associate with your family and friends," Boudin said.
The right of prisoners to vote has become a hot topic in the presidential race. Indiana mayor and democratic presidential candidate Pete Buttigieg recently said that felons should not get to vote while incarcerated.
"Part of the punishment when you're convicted of a crime and you're incarcerated is you lose certain rights, you lose your freedom," he said during a CNN town hall.
Boudin disagrees. "I think people in prison and people who come home from prison, all have the right to vote. We want people who have been convicted of crimes to take seriously their role in society and their civic responsibilities to other people, and part of that is voting," Boudin said.
Most people who are proven innocent after being convicted walk out the door free – but they have nothing, no benefits, not systems of support in place. Trulove had his legal claim which ended up being worth a significant amount of money, but that is not true for most people Boudin said.
"Most people who are wrongly arrested, wrongly charged, have their lives ruined by incarceration and then found to be not guilty or proved innocent, most of them don't get any kind of compensation," Boudin said.
As for whether he has plans to create a system that helps victims of wrongful conviction after they're released, Boudin said it really depends case by case.
"In Jamal Trulove's case, the jury awarded him significant damages, largely because the jury believed that he'd been intentionally framed by the police. Now not all cases are the result of intentional misconduct. But when they are, that's certainly more egregious and requires more serious action," he said.
The systematic effects that have led to Trulove's case as well as hundreds of others have cost taxpayers $137 million, allowed real criminals to avoid consequences and have caused innocent Californians to lose 1,692 years of their lives.
"This outcome is unacceptable for those wrongfully convicted, for the victims of crimes, and for taxpayers who foot the bill. We need to rectify these kinds of injustices and prevent future catastrophic mistakes from occurring in our jurisdiction," Boudin said.