ONSTAGE Paul Flores grew up in Chula Vista, California, near the Mexican border. His single mom worked a lot, and his grandmother was a central figure in his life. 
"She taught me to play baseball, and she introduced me to unconditional love," Flores said. "She was my first Spanish teacher and my first dance teacher."
When his grandmother died in 1995, Flores decided to visit where she was from—Havana, Cuba. He wanted to connect with family when he was there, and he invited his aunt and cousins over to his hotel suite, so they could all talk and get to know each other. He planned a nice evening and wanted to treat them to dinner. But security guards stopped them from entering the tourist hotel because they were Cuban nationals. So Flores ended up going to their house to visit them. 
"They treated me really well," he said. "They took me all around and introduced me to the whole block and had big parties. I saw the house where my grandmother was raised and the school she went to."
Since then Flores, a poet, playwright, and co-founder of Youth Speaks, has been back to visit his family numerous times and has even sent friends to stay with them. He's also produced and performed in shows in Cuba, including spoken word festivals and hip-hop. 
Flores latest work is a docu-theater piece on immigrant Cuban artists, We Have Iré, coming to Yerba Buena Center for the Arts. Iré is Yoruban word roughly translated as a feeling of balance and good fortune. 
Flores was inspired to put the show together a few years back. He had won a Doris Duke Award and went to New York with other award winners, jazz musicians and dancers, as well as theater artists. One of the musicians was Cuban composer, saxophonist, and percussionist Yosvany Terry. Flores describes himself as a "superfan" of Terry, and with things at the time starting to change in Cuba, with the Internet coming in and Barack Obama visiting, Flores asked Terry to work with him on a show about Cuban immigrant artists.
He also approached dancer and choreographer Ramon Ramos Alayo, who was chosen to by the Cuban government to study dance in Santiago de Cuba when he was 11. Then someone suggested to Flores he should invite hip-hop artist DJ Leydis who lives in Oakland. Immediately, he wanted to work with Leydis, whose house he describes as a meeting place for any Afro Cuban who comes through Oakland.
"I was like, 'Oh shit, yeah, you're right. We were friends, we'd laugh, we'd drink," he said. "So I knew her, but I didn't know her story. I went to her house, and I put my recorder in front of her and she started to pour out her story."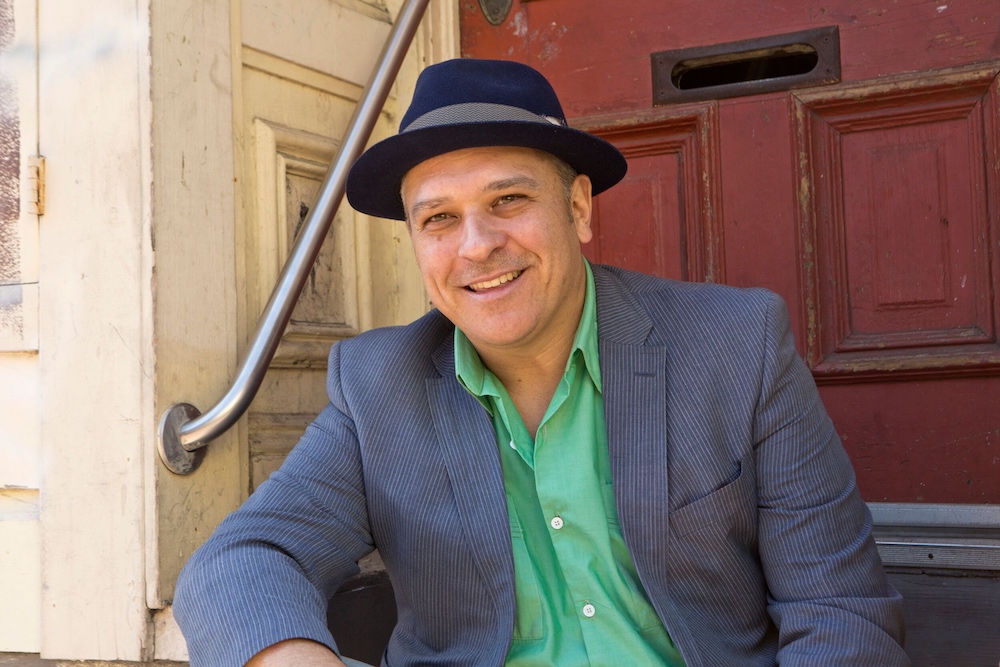 That story was Leydis had crossed the ocean on a makeshift raft. She got lost at sea for two days with no food or water, Flores says, but she made it to Key West and got asylum. 
"She took a bus from Miami to San Francisco, not knowing English, and became a DJ and producer with the help of the community," Flores said. "So in 2007 she was a on the ocean trying to survive and not even 10 years later, in 2016, she was performing at the White House—what kind of story is that? It was one of anchoring stories of the play. It has a spirit of perseverance and determination."
Flores' other plays include You're Gonna Cry about gentrification in San Francisco's Mission district, Placas about gang members and tattoos, and On The Hill, dealing with the San Francisco Police shooting and killing Alex Nieto. With We Have Iré, he wanted to tell the story of immigrant artists and their successes. 
"In this show we dance, we sing, and it's positive and celebratory," he said. "This is looking at the life of an artist, and it's hard work, but it shows where desire can take you. It has a triumphant tone."
WE HAVE IRÉ
Yerba Buena Center for the Arts
May 10-12
Tickets and more information here