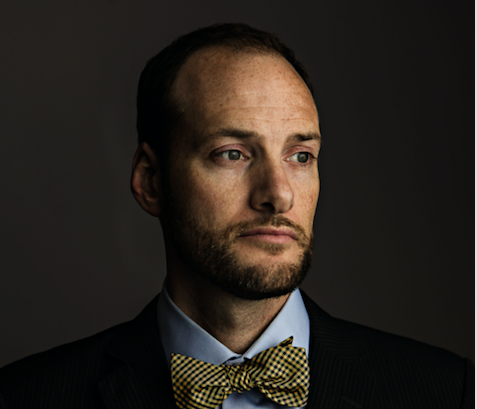 Since the day George Gascon announced he's not running for re-election as district attorney, progressives involved in the criminal justice system have been wondering where to go. Suzy Loftus, a former Police Commission member, is running on a platform of cracking down on bar break-ins and other "quality of life" crimes. Joe Alioto Veronese is running to the right, talking about more prosecutions and convictions.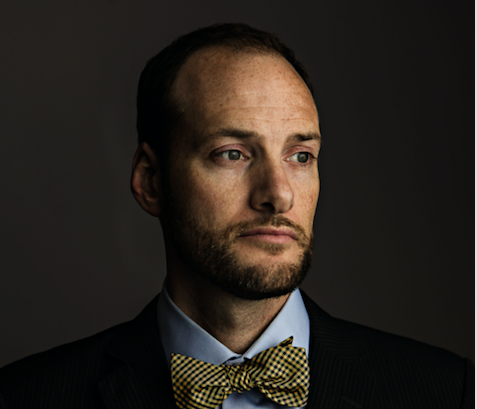 Gascon had no choice but to retire: He alienated the left by declining to prosecute a single police officer after cops shot and killed five people of color under what can only be called dubious circumstances during his tenure. His support for Prop. 47 and his work on bail reform made him vulnerable to a challenge from the right. He had nowhere to go.
But in a city that has had a tradition of progressive candidates for DA  — from Terence Hallinan (who won) to Matt Gonzalez (who lost but jump-started his political career) a lot of folks on the left were looking around and saying: Now what?
That question has been answered.
Deputy Public Defender Chesa Boudin filed papers to run for district attorney today, and he already has the support of Sups. Hillary Ronen and Aaron Peskin. More endorsements will start coming soon.
Boudin has a remarkable life story and a history forged in both activism and the criminal-justice system. His grandfather, Leonard Boudin,was a legendary civil-rights lawyer who represented, among others, Daniel Ellsberg, who leaked the Pentagon Papers. His mom, Kathy Boudin, and his father, David Gilbert, were part of the Weather Underground in the 1960s, and were jailed on felony murder charges after a robbery of a Brink's truck in Nanuet, New York, went bad and a security guard and two cops were shot and killed. Boudin and Gilbert never fired a round, but under New York law since they were driving the shooters, they could be charged with murder.
He was raised by Bill Ayers and Bernadine Dohrn, both former Weather Underground members. "I grew up visiting jails and prisons," Boudin told me. "Some of my earliest memories are going through steel doors and metal detectors to give my parents a hug."
His entire life, he told me, has been shaped by the criminal justice system.
Like a lot of kids of incarcerated parents, Boudin had problems growing up. "Eventually, I overcame my shame and anger," he said. He wound up graduating from Yale University, earning two master's degrees as a Rhodes Scholar, and getting a law degree from Yale.
"My first year at Yale," he told me, "a friend I had met when I was visiting my mother and he was visiting his parents wrote me from jail and said he was in the same cellblock as my father. I started looking at racial disparities in the justice system."
That led to a 50-state survey of jail-visitation policies and after law school, two prestigious clerkships with federal judges. He started with the Public Defender's Office in 2015, and was involved in the landmark lawsuit that helped undo the use of cash bail in California.
His goal as district attorney? "I say this as a public defender, and the big picture is the same: I want to organize myself out of a job."
That means making San Francisco safer "without demonizing poor and vulnerable communities."
A lot of his campaign is going to be about recidivism. "We don't want to see people coming back," he told me. "Our criminal justice system equates public safety with longer prison terms, and that hasn't worked."
Boudin, who sees the system from the inside every day as a lawyer in the Hall of Justice, told me that "much of what drives crime is drug and mental-health problems." A report to the Board of Supes in December showed that 85 percent of the people in county jail had extreme mental illness or substance-abuse issues – or both. "If we don't understand that reality we will never bring down recidivism."
Boudin has a different take on "quality of life" crimes than Loftus. "Putting first-time offenders in jail causes more crime," he said. "We need to start focusing on serious crime."
He wants to stop the practice of simply arresting people, holding them for several days (which may be enough to cause a job loss) and then releasing them, "often in the middle of the night, from jail with no support system."
Eliminating money bail, using existing technology to keep track of people, quickly rebooking suspects (who are often charged by the cops with all sorts of crimes that the DA never prosecutes) and dramatically expand collaborative courts – those programs would lower the jail population, and prevent the city from facing the need for a new jail facility, he said.
I asked Boudin about how the city addresses survivors of sexual violence, which is a serious problem:
In 2016, the vast majority of adult sexual assaults in San Francisco went uninvestigated or prosecuted. According to a list I generated through SF Open Data, there were 757 reports of adult sexual assault that year. When I asked the Police Department directly, the number they gave me was 694.

But even using SFPD's number, out of the 694 reports of adult sexual assault, 297 — or 43 percent — were investigated, 91 — or 13 percent — were referred to the D.A.'s office, 11 adult and child sexual assault cases, or 1.6 percent, went to trial, and nine, or 1.3 percent, resulted in a guilty verdict. These numbers are staggering but sadly typical in terms of historical patterns and trends that persist across the country.
Boudin told me that victimless crimes and charges that shouldn't be brought to court are wasting a huge volume of the time that prosecutors and judges spend in court. "We need to prioritize crimes like sexual assaults," he said.
The juvenile justice system in SF is also a mess. Boudin told me that "we need to recognize that young people are still developing their brains well into the early 20s. The law says 18, but we need to understand that. We want young people to succeed, not to fail." That, he said, means "never charging a juvenile as an adult, and never seeking life-without-parole for a juvenile."
So now there's a very different perspective in the race to be the city's top prosecutor.