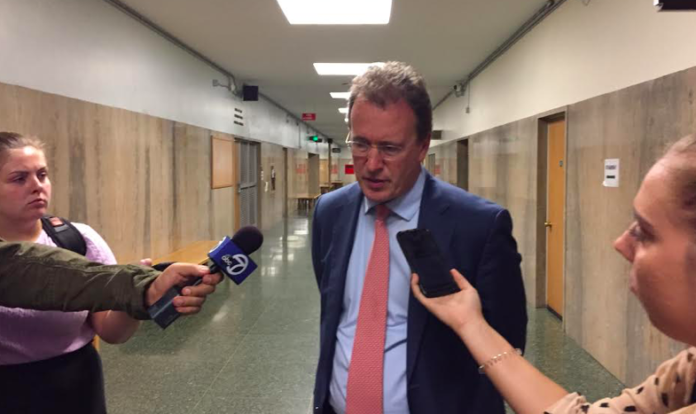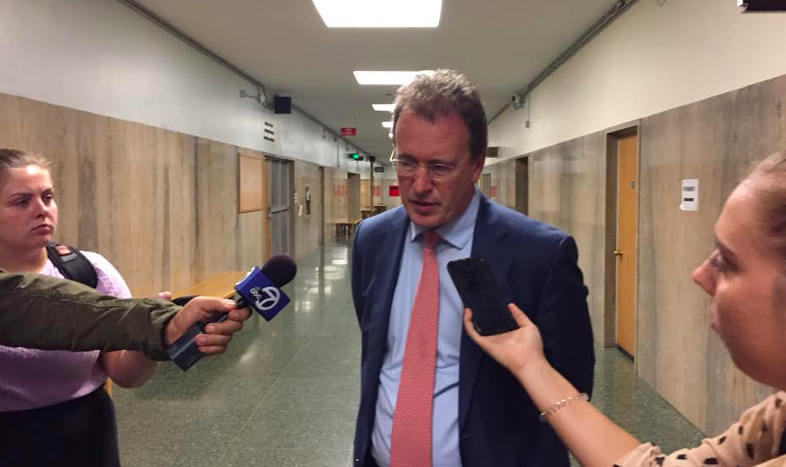 A San Francisco Superior Court judge ruled Friday to quash the last remaining search warrant police obtained against freelance journalist Bryan Carmody while investigating him for criminal conspiracy to steal a confidential police report about the death of Public Defender Jeff Adachi.
But just before Judge Joseph Quinn appeared ready to rule on a second motion to unseal the warrant, last-minute confusion broke out about whether the names of SFPD officers — who internal affairs investigators suspected of leaking the report to Carmody — should be withheld from the public.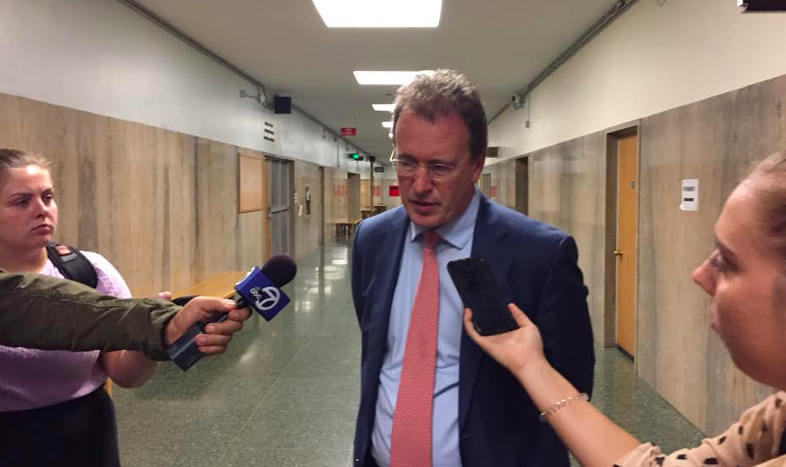 SFPD originally obtained a total of five search warrants against Carmody: three for his cell phone records, and two for his home and office.  Four of those have already been quashed and unsealed, with varying amounts of redactions.
Chronologically, the warrant Quinn ruled on today was the second to be issued, on March 13.  But confusingly, the information it sought appears to be identical to the information the very first warrant targeted, on March 1: Carmody's cell phone records for a 26-hour period the night Adachi died, on Feb. 22. Why SFPD went to the trouble of obtaining a second warrant for what appears to be identical information remains a mystery.
The probable cause affidavit for the first warrant did not include the names of suspected SFPD leakers.  But the affidavits for subsequent warrants did.
"On 03/06/2019, I conducted a review of the (cell phone) records and learned that Carmody was in contact with two San Francisco Police officers," Sergeant Joseph Obidi wrote in the search warrant affidavit for Carmody's office, which was raided on May 10. The names of those officers were redacted by Judge Victor Hwang when he unsealed the warrant two weeks ago.
Because the warrant Quinn signed was written after March 6, it's possible it included the names of those officers as well.
Which brings us back to today's hearing:
After an hour-long "in-camera" review, at which an SFPD attorney presented evidence to the judge behind closed doors to support the department's opposition to unsealing the warrant, both sides made final points before ending their arguments. Aaron Field — an attorney representing the First Amendment Coalition, which filed the motion to unseal — used the opportunity to clarify their position on redacting names.
"Our goal was never to unveil Mr. Carmody's anonymous sources," Field told the judge, and said they were asking for the last four digits of all phone numbers in the warrant to be redacted along with the names of any officers SFPD suspected of being leakers.
Quinn did not take the request in stride.
"That's a pretty big difference in the request – the request is to unseal the entire warrant," Quinn said. "To make this revision to the request following an in-camera is a little awkward."
Field clarified that he was not asking to amend the request, and pointed to a footnote in their filing asking for phone numbers to be redacted.  He did not have a citation for a previous request to redact the names of officers, and after a bit of a back-and-forth with the judge, Field ultimately said he would rely on the motion as submitted.
That seemed to startle another attorney in room, which until that point had yet to speak.
Michael Hinckley said he represented unnamed parties that "may be included in the affidavit" — presumably one or both of the officers SFPD suspected of leaking.
"Why didn't you state an appearance at the beginning (of the proceeding)? It's under submission," Quinn said, meaning both sides had now finished giving arguments and he was about to rule.
Seeming to struggle for words, Hinckley said his understanding had been that both sides were in agreement that the names and phone numbers of suspected officers should be redacted.  "I would request an opportunity to address the court…before the court were to disclose those names," he said.
"This is your chance," Quinn said.
Hinckley, who clearly had not expected to present an argument today, continued to have a halted back-and-forth with Quinn. Quinn occasionally interrupted to immediately shoot down some of his arguments. "I think you misunderstand the nature of this proceeding," Quinn said at one point, visibly growing more annoyed.
Quinn eventually gave Hinckley until Tuesday at 4pm to submit a motion.
Outside the courtroom, Thomas Burke, an attorney for Carmody, pointed out that even though suspected officers may be named in the affidavit, it doesn't mean those are the officers who leaked Carmody the report. Carmody has previously stated his source cannot be identified from his cell phone records.
Burke also represents 48hills on media-law issues.
It is unclear when Quinn will issue a ruling on the motion to unseal.