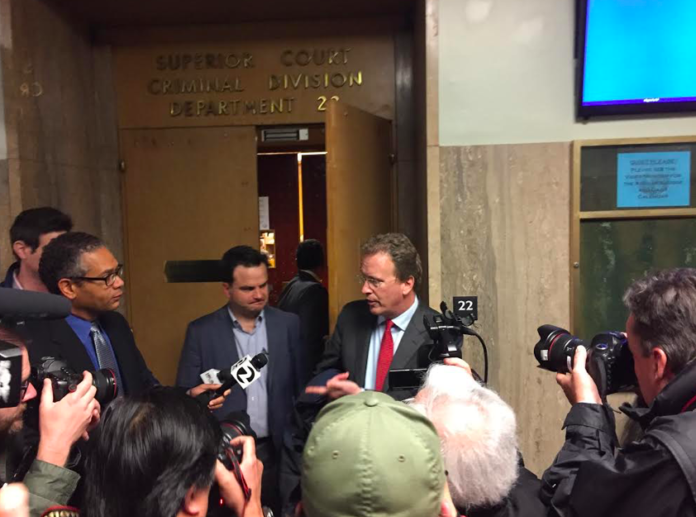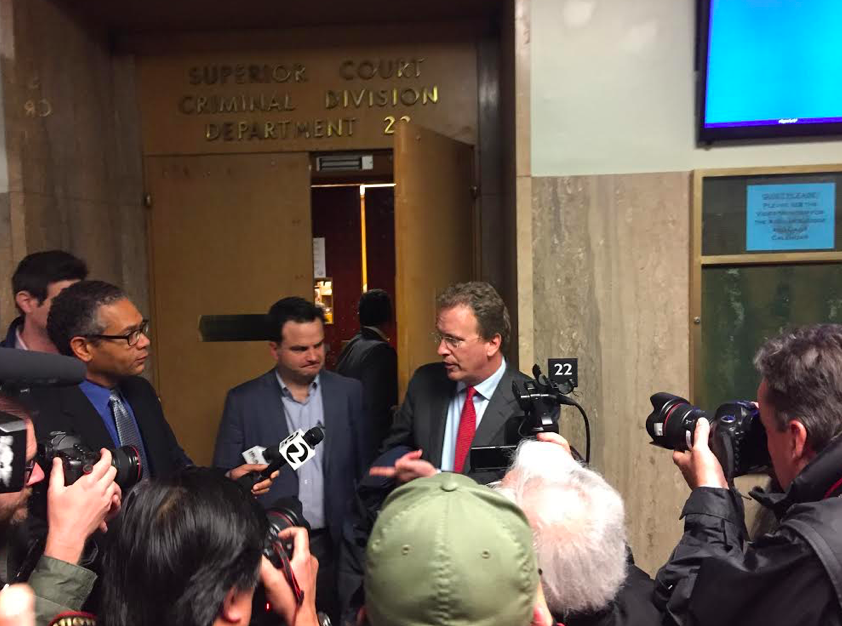 A San Francisco Superior Court judge ruled Thursday to quash and unseal a search warrant executed against a Bay Area journalist after he refused to divulge the identity of a source who gave him a police report about the death of Public Defender Jeff Adachi.
Judge Rochelle East ruled the warrant was inconsistent with the California Constitution, which protects journalists from being forced to disclose sources or unpublished material except in cases where it may interfere with a criminal defendant's right to a fair trial.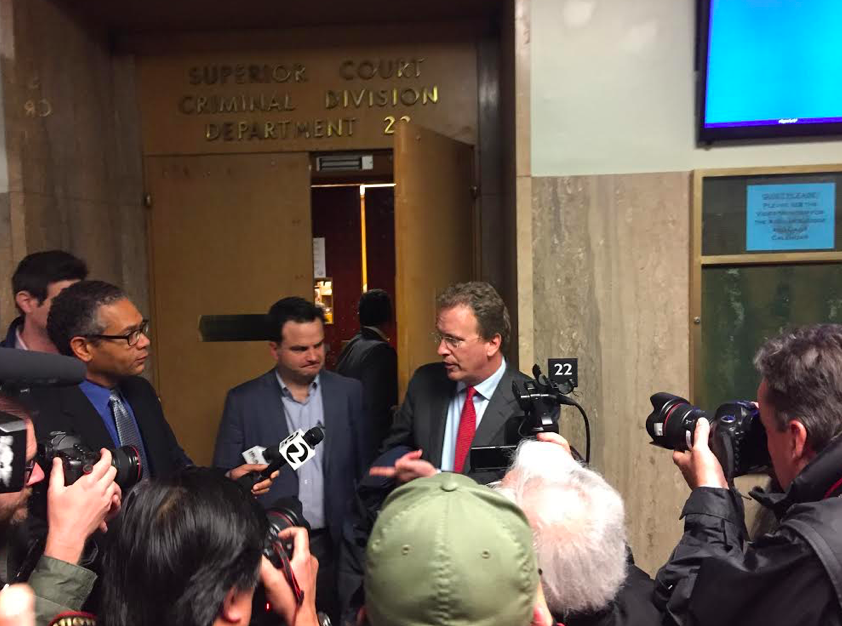 Although it may be difficult in some circumstances to determine who is a journalist and who isn't, East said this wasn't one of them, and noted the San Francisco Police Department had issued Bryan Carmody a press pass.
"Clearly he is a journalist," East said. "The search warrant should never have been issued."
East said the police officers who applied for the warrant didn't tell her that Carmody was a journalist, and ordered SFPD to destroy any evidence it obtained.
She further ruled SFPD must release the 11-page search warrant and probable cause affidavits by Tuesday – with the exception of a single paragraph that identifies a confidential police informant, who East said would likely face retribution if their identity was revealed.
The ruling only applies to one warrant issued by East for Carmody's cell phone records during a 26-hour period beginning 8:33 p.m. the night Adachi died, on Feb. 22. Four additional judges also issued four other warrants – one for his home, one for his office, and two more for additional cell phone records.
Thomas Burke, a first amendment and media attorney representing Carmody, filed a motion in May asking the search warrants be quashed and the 68 seized items from Carmody's home and office —including phones, computers, tablets, hard drives and notebooks – be returned. Separately, the First Amendment Coalition filed a motion to unseal the probable cause memos SFPD presented judges to obtain the warrants.
Burke also represents 48hills on media-law issues.
Initially, both motions against all five warrants were to be heard by the same court. But Judge Samuel Feng ruled last month the motions must he heard separately by each magistrate who granted the five individual warrants.
Thursday's decision was the first of those rulings to be issued.
Last week, Judge Victor Hwang, who signed off on the warrant to search Carmody's office, deferred issuing a ruling on the warrant until next week, after raising questions if the Attorney General's office was investigating the matter. The Attorney General's office did not respond to multiple requests asking if they had taken over any aspect of the investigation.
Duffy Carolan, an attorney representing the First Amendment Coalition, said she expects the remaining four judges will ultimately rule similarly.
"It's the same issues, the same parties, so it really should be the same outcome," she said.
Burke said he wasn't surprised East said she didn't know Carmody was a journalist when she signed off on the warrant, and suspects the other four judges didn't know, either.
"I don't think they would have issued the warrants (if they knew)," he said. "I think they would have said, 'Wait a minute, this is a journalist?'"
"It never should have happened – it was outrageous that it happened," Burke added. "I keep saying 'outrageous.' I don't think you can over-use 'outrageous' in this circumstance."