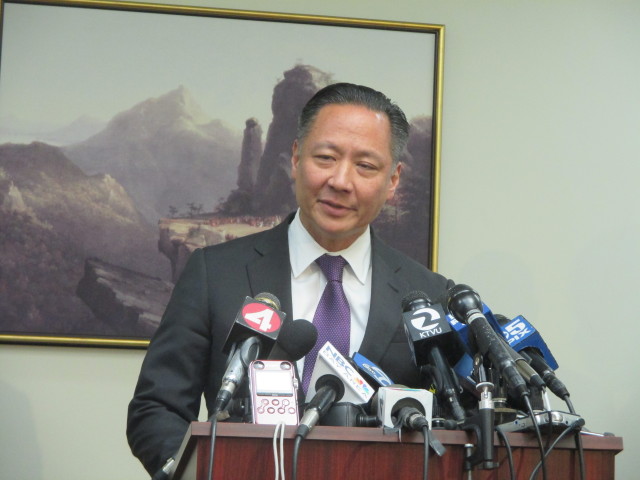 In a marathon of court hearings following months of delays, three different San Francisco Superior Court judges ruled Friday to quash and unseal three search warrants executed against a freelance journalist who police were investigating for criminal conspiracy to steal a police report about the death of Public Defender Jeff Adachi.
San Francisco Police Chief Bill Scott suspended the investigation in May and said in a written statement he was concerned about the department's lack of due diligence in seeking warrants, and that the California Shield Law – which protects journalists from being forced to reveal sources – may have been violated.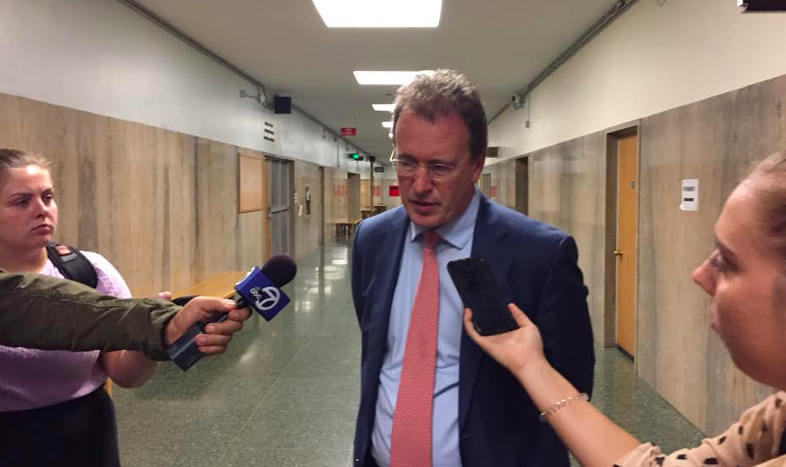 The warrants quashed Friday include the warrants for the May 10 raids on freelance journalist Bryan Carmody's home and office, which drew widespread criticism from free-press advocates around the country, as well as a warrant for Carmody's cell phone records during a 35-hour period in April.
"It is very satisfying to have three judges quash the warrants," said Thomas Burke, a first amendment and media attorney representing Carmody. Burke also represents 48hills on media-law issues. "It's an important ruling to make it clear that issuance of warrants against journalists should not happen."
A fourth warrant, for Carmody's cell phone records during a 26-hour period the night Adachi died in February, was quashed last month after Judge Rochelle East said she had not been told by SFPD that Carmody was a journalist. East unsealed the warrant, except for a single paragraph to protect the identity of a confidential informant.
Judge Gail Dekreon, who ruled Friday on the warrant for Carmody's home, also said SFPD did not tell her Carmody was a journalist. She ordered the 14-page affidavit of probable cause unsealed, with the exception of approximately a page and a half which will be redacted.
Judge Christopher Hite, who ruled on the warrant for Carmody's April cell phone data, also ruled to quash and unseal the warrant he previously signed – but has not yet decided how much of the warrant to redact.
Ronnie Wagner, an SFPD attorney, asked for a paragraph to be redacted, which may contain similar information to the paragraph Judge East redacted last month.
The Chronicle reported Thursday the contents of the redacted paragraph, which they said showed SFPD Media Director David Stevenson met with a "confidential media source from a Bay Area news company." That source said Carmody had obtained the confidential police report.
Duffy Carolan – an attorney representing the California First Amendment Coalition, which filed motions to unseal all of the warrants – said in court Friday if the paragraph in Judge Hite's warrant is similar to the paragraph The Chronicle reported from Judge East's warrant, it should not be redacted because the information is now known to the public.
The California Supreme Court ruled redactions are only justified if there is a "substantial probability that information will be protected by sealing," Carolan said, which isn't the case once the information has been publicly reported. She moved to place The Chronicle article into the record, but Hite refused.
"I will accept it's been revealed, but I'm not going to take a news article in criminal proceedings to whether I'm going to do anything," Hite said.
"I'm not ordering a new sealing order – it's already under seal. You're asking me to unseal it.  I think there's a distinction," he said. "I'm not sure that's the way the law works with regard to being in the public sphere."
Hite said he wanted to "think about it for a little bit longer" and would issue a ruling on the redactions by Monday.
Judge Victor Hwang, who ruled Friday on the warrant for Carmody's office, ordered the warrant unsealed except for the names and identifying information of witnesses, even though many of the names have already been leaked, he said. Also redacted will be a section of the warrant which "describe the assignments and duties of the officers/suspected leaks which would tend to identify them," he said in his written decision.
Hwang did not say if SFPD told him Carmody was a journalist when he signed the warrant. He ultimately ruled to quash the warrant, but took a significantly different route than the other judges.
Hwang said that while it is undisputed Carmody is a journalist, and that journalists under the California Shield Law cannot be compelled to disclose sources of information obtained lawfully, a journalist would not have protections under the law if they gathered information through unlawful means.
"There was probable cause at the time of the signing of the warrant to believe that Mr. Carmody had unlawfully conspired to obtain the police report," Hwang said. "The heart of the probable cause finding in this case is the close proximity in time between Mr. Carmody's calls to certain police officers and the suspicious, unlogged and unexplained visit by an officer to Central Station, which was the source of the leaked report."
However, that probable cause was based on evidence collected through the cell phone warrant Judge East originally signed, and then quashed. Because all of that evidence is now inadmissible, Hwang said the probable cause no longer exists, and quashed the warrant.
"There is California law, as well as federal law, that makes it so a journalist can receive information even if someone else may have given it to them improperly, in violation of the law," Burke said outside the courtroom. "The court didn't need to get into that law to reach the ultimate decision to quash [the warrant]."
One last warrant has yet to be heard, the fifth warrant SFPD executed against Carmody for additional cell phone data.  A ruling is expected later this month.
SFPD declined to comment on today's rulings.