Mayor London Breed told a room full of developers this morning that they need to give her more support, particularly on issues like Sup. Matt Haney's proposal to hike affordable housing fees on office buildings, several people who were at the event told me.
Speaking at the San Francisco Business Times "San Francisco Structures" conference, Breed complained about last week's Planning Commission vote in support of Haney's bill.
None of the developers showed up at that hearing, and none of them made calls to the Planning Commission, she said.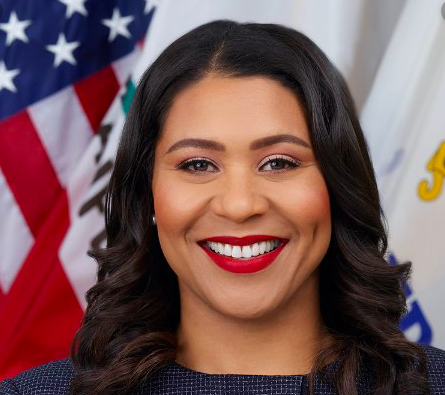 Although Breed never mentioned Haney, according to people present, it was clear that she was talking about his fee plan.
The mayor has not made public her position on Haney's legislation, but from all indications, she's not happy about it – and apparently surprised that the Planning Commission voted unanimously to endorse the fee increase.
Breed also asked, in a somewhat vague way, for more support for her D5 candidate, Sup. Vallie Brown. But since both Brown and her challenger are close to the spending limit for the race, any additional developer support would have to go through the pro-Brown independent expenditure committee, which so far has received only one contribution of $10,000 from the national office of the International Brotherhood of Electrical Workers.