E da Boss, one half of Myron and E, aka Eric Boss, and Daniel Meisenheimer aka Trailer Limon, are the root basis, writing, and arrangers of The Pendletons: a boogie-funk, modern soul outfit created in San Francisco. Their deliberately pitched down 7-inch "Waiting On You" from 2010—a chopped and screwed intro from the 1980 disco hit "The Glow of Love" by Change, using a stretch that doesnʻt involve the iconic vocals of Luther Vandross—made a slow-mo groove that pleased dancefloors amidst the nascent stage of the 21st-century funk revival. (A movement instigated by the electronic music producer Dâm-Funk in the late 2000s.) The track famously stayed in rotation at the 80s boogie/ DJ night, Funkmosphere in LA and itʻs Bay Area off-shoot, Sweater Funk.
Those early days of the San Francisco party took place in the rustic, barely lit, austere basement of Li-Po Lounge in Chinatown. That mildewy, cement cellar, with its rambling acoustics, took an ingenious production idea and allowed the sound to double up in the space, propelling the throwback tomorrow jam into cult status. Since the theme of the party celebrated Disco and all the adjacent sub-genres, "The Glow of Love" got adoringly played. Add to the fact, well it's Luther Vandross. Come on now, Son. The production value purposely sounds like the best Chic record never made.
Boss and Limon's re-invention though, exploited a half-time tempo reduction, allowing this gallant disco emotion to get kaleidoscopic and trippy. It's a moment that crystalized a theory that became reality by the late composer John Cage "in the future records will be made from records." That creativity, a gentle suggestion to "catch up", yanked at the ear of a new hip-hop generation, sending heads running…. to get their fingers into and out of various dollar vinyl bins for unremembered disco, boogie, regional funk, and abstract soul titles. The iconic and woozy 7-inch nowadays goes for a grip of cash when it resurfaces on Discogs.
Point is, even at their start, The Pendletons had freedom with their sound, a collective inventiveness with their Funk.
2 Steps Away, a nine-song muse on the scars, bumps, and bruises of life, the pursuit of mature love, and hopes of spiritual blessings for the world, coming out Fri/11 on Bastard Jazz, has ripened the group's sound to a broader color palette.
As the Professor of Funk, George Clinton told me in a phone interview many years ago "Funk is the blues sped up, it's anything it needs to be to save my life." Boss and Limon have a millennial Hall and Oates type shorthand co-writing glueyness, their lyrics document the yin and yang, good and unfortunate, push/pull quest for deep affection. Blunt takes on the intricacies of relationships, shot through the patina of a classic soul boogie sound. With assistance this time around from guitarist Carl Locket of Shalamar and Rick James fame along with Star Creature recording artist Elive, it makes the arrangements lived in. Not studied.
This is the destination they've reached for. And that is no slight on the groupsʻ various EPs and releases over the past nine years. Shit. Gilles Peterson, the international DJ, tastemaker and label head released their 2016 track "Gotta Get Out" on his Brownswood Bubblers' compilation. So that quality control hasn't wavered. But THIS band flips and runs the gamut of funk adjacent moves without pause. It's the musical co-efficient to their words: arrangements that come off addictively sweet, even when the subject is not.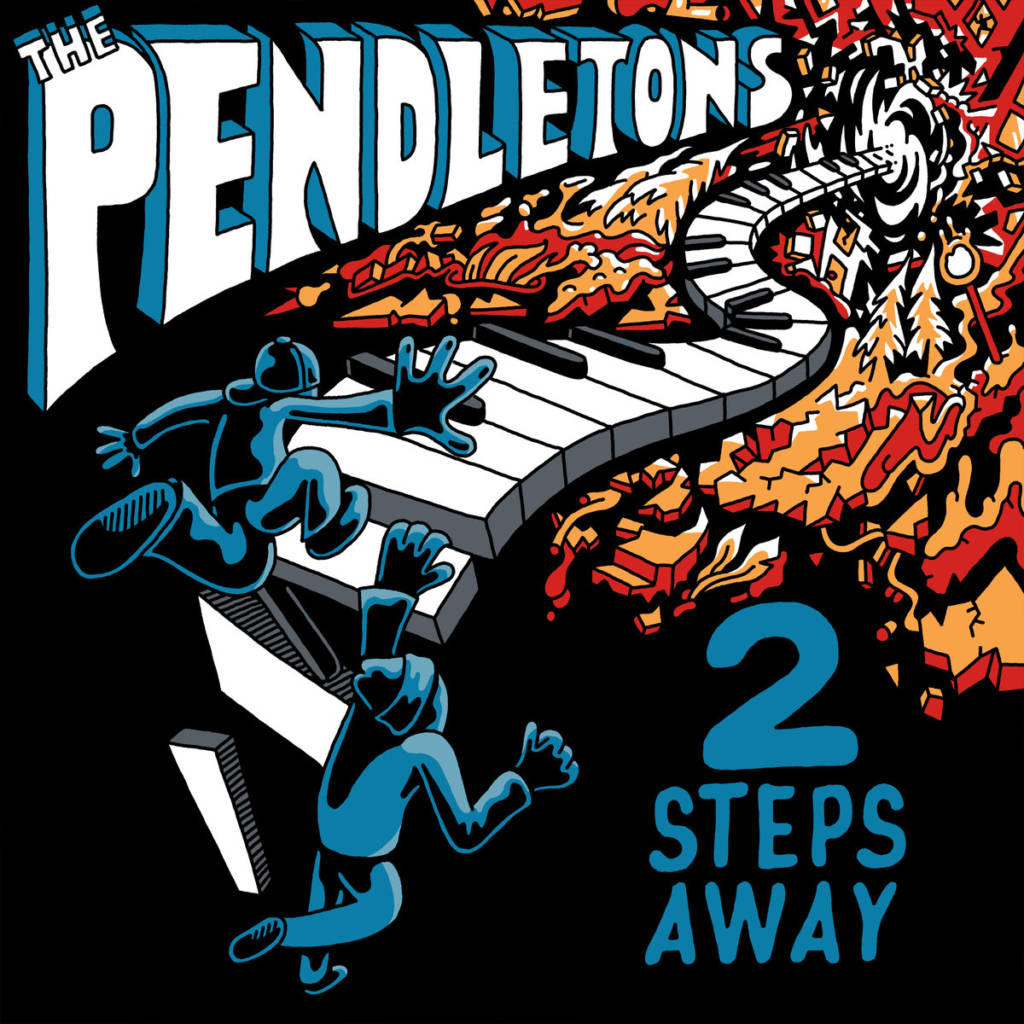 "Blessing for the World" the lead track, emote the weight of existing in a challenging world, fulfilling your duty as a human. Boss carries that depth earnestly in his vocals over a slinky organ, distilling this hymn of passing love to others, independent of whether you feel able. "Life to Me," is a reflective groove that vibes on the good change, peace of mind that enters your life once you can believe in that right person, and not just yourself. Limon, vocally, is the silent ninja or Klay Thompson of the group. A quiet dude, until he's not. Expressing the heartfelt lyrics with clarity: "And now my world is shaken/ I canʻt believe/ and now it's family making/ love and peace" while keyboards swirl, bass notes get to plucking and thumping and atmospherics billow. It's a mood.
"Running Away", vocally helmed by Boss, uses a lockstep alliance between keyboard synths and one-note in front of the other bass line encroachment-Soul Train '80s glitter is the color, while squishy keyboard inflections throw stank face in the wind. It's a bonny and measured stepper, expanding their head-nod soul legacy. Boss, watching love run out the door, tries to put a smile on his vocal delivery, making you root for the less than optimistic sitch. These two songs, which run back to back, are the best of the lot. By miles.
2 Steps Away by the Pendletons comes out Fri/11. Find out more here.