Michael "Flea" Balzary told 48 Hills that he credits three things with keeping the fiery Red Hot Chili Peppers together for almost four decades.
First, each member of the flamboyant three-time Grammy-winning funk-rock band has a "diligent work ethic," so when they commit to performing a series of gigs the following year — they always follow through. 
Second, when the quartet of singer Anthony Kiedis, bassist Flea, drummer Chad Smith, and guitarist Josh Klinghoffer get together to rehearse for the said shows, someone often says or plays something interesting that triggers a new song or album idea that the group simply can't resist exploring.
Last but certainly not least, there's a "mysterious alchemy" between Flea (rated the number two bassist of all time by Rolling Stone readers in 2009) and Kiedis, who first befriended each other at Los Angeles's Fairfax High School in 1976.
It's never been the easiest of relationships, as Flea describes in his new memoir Acid for the Children, which chronicles all the pivotal moments that shaped him as an artist, starting with the departure of his biological father and ending with the Red Hot Chili Peppers' first show in 1983, for a crowd of 27 people at Hollywood's Grandia Room.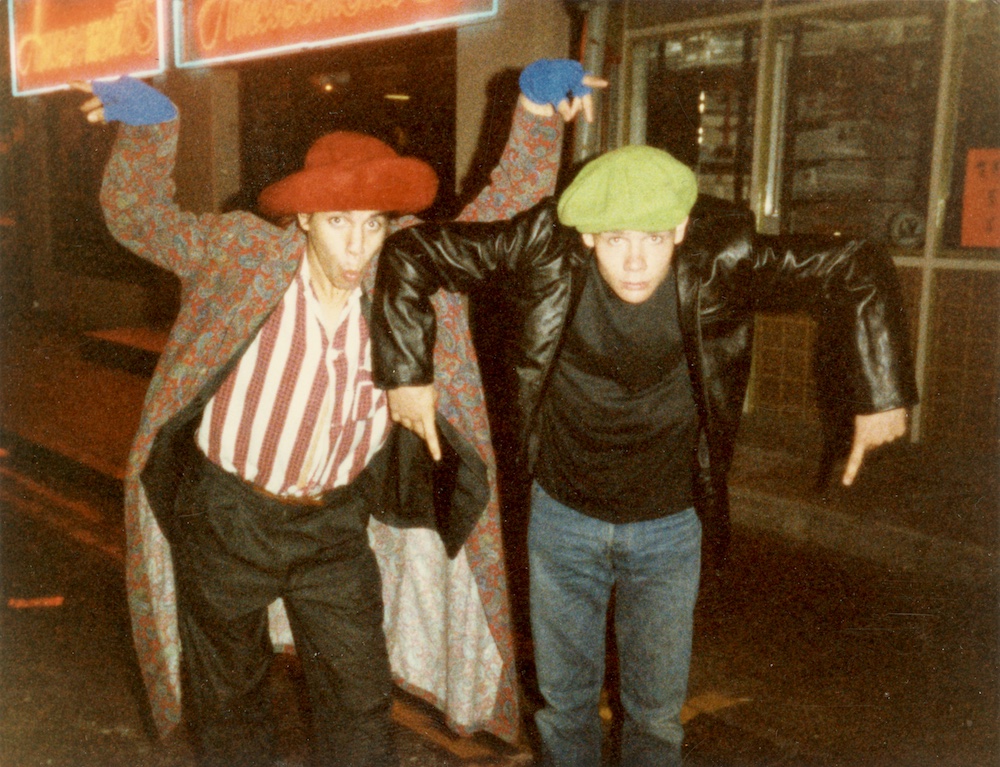 Not fully understanding how or why he and Kiedis work so well together makes him reticent to delve too deeply into their time in the Red Hot Chili Peppers in his new memoir, which he's promoting in San Francisco this week (Fri/8 at JCCSF), preferring instead to focus on his formative years growing up in Australia and New York state and his teen years spent running wild on the streets of Hollywood.  For Kiedis's perspective on the band years — the addictions, infighting, and departures as well as tremendous commercial successes — read Scar Tissue.
"There are times that Anthony and I argue, fight, and hurt each other and then times when we're incredibly supportive, loving, and understanding of each other," said Flea. "But we always end up drawn to one another. It's something that I wanted to understand in the book, but it's still this raw, emotional, open thing, and I don't know that I understand it well enough that I could look at it in a way that wouldn't be swept up in emotion. Maybe I never will." 
I spoke to the musician and perennial actor  — who is currently in the middle of co-producing the next Red Hot Chili Peppers record and next appears in the film Queen & Slim, opening in the Bay Area on Nov. 27 — about Acid for the Children, overcoming childhood traumas, and helping his book readers to feel less alone.
 48 HILLS Why is now a good time to release your first memoir?
FLEA I had been asked many times to write a memoir. I'd always declined because I felt that my life's still going, so it doesn't feel right to write one. To tell you the truth, when I agreed to do one, I don't know why outside of the fact that it just seemed like a good challenge to write one and I finally felt ready to do it.
48 HILLS Did you look to Anthony Kiedis's 2004 memoir, Scar Tissue, as a model?
FLEA I've never read his book, because I knew that we're very different people with very different world views. So I was kind of scared to read his take on our shared experiences because they might be so different. 
I know he worked with someone else in writing it, but it was very important for me to write mine on my own without a ghostwriter.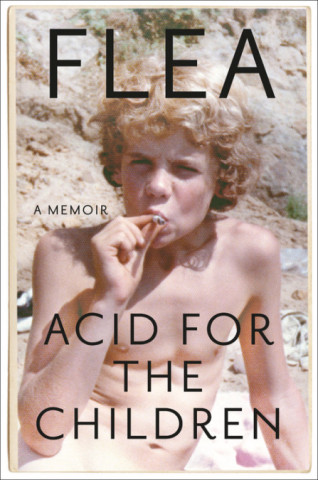 48 HILLS What was your process for writing the book?
FLEA I wrote it in fits and starts. But when I broke my arm in 2016, and I had a couple of months where I was immobilized and just had to sit on the couch, that was the time when I wrote most of it. Once I got off the painkillers and my mind was clear, I would write every morning. 
I read about Toni Morrison's writing process and how she would write freely in the morning without thinking about organization or grammar and would go on later in the afternoon and revisit what she wrote and then organize it into a more palatable format. So I did that.
Also, when I first wrote it, I wrote in a ranting, sprawling style. Then I decided to refine and simplify it and to only write about my childhood through the period that The Red Hot Chili Peppers started. Later, I went in with an editor and took everything out that didn't specifically shape me and wasn't pertinent to the story I was telling.
48 HILLS You talk about some very powerful things in your memoir — from the abandonment and abuse you experienced as a child to being a petty criminal in your teen years as well as your earliest drug experiences — in a very analytical way. At what point in your life did you begin to make sense of these traumatic events?
FLEA To be honest, I didn't really begin to understand what I went through as a kid or begin to make peace with it till I was in my early 30s. That's when I stopped doing drugs and drinking alcohol and became conscious of what was around me. 
I went through a period of a lot of anger and frustration because I realized that I was faltering in my life a lot. I was failing in relationships, acting in ways that were embarrassing and hurtful to others, and had been kind of a mess — and I was kind of mad at my parents for it. When I started realizing, especially being a father myself, that they weren't there when I needed them, I had this real anger at them. Then after going through that, I started realizing, "OK, how do I deal with this in the best possible way?" That's when I started finding forgiveness.
Also, I've been in a shitload therapy. For a good 25 years, I've been seeing a therapist on and off.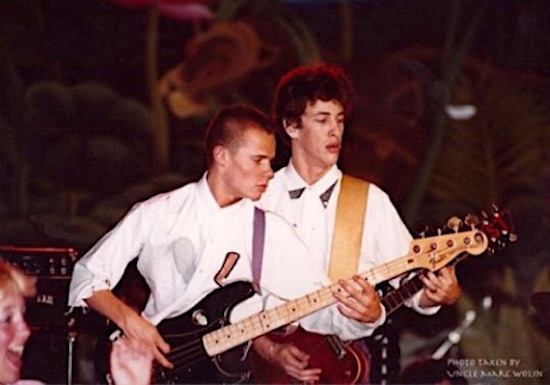 48 HILLS So many people wouldn't have overcome even half of the things you've experienced in your life. What helped you to persevere?  
FLEA Music, literature, art, and film are a huge component. Then my connections with people who I've felt have seen me and whom I've been able to see in profound ways.
But the running thread through all of those things — even when I felt my most alienated, sad, frustrated, and disappointed with things around me or in myself — is love. I've always felt a deep love inside of myself and I think that that's been the main thing that's guided me and helped me to survive all the difficult things in my life.
48 HILLS What do you hope that readers take away from your book?
FLEA It's my true heart as best as I'm able to express it, so if reading my stories can help anyone feel less alone in what they're going through, then that's my greatest hope for it. Beyond any rockstar Red Hot Chili Peppers thing, I hope that it can just be a book that can sit on someone's shelf and be of value.
FLEA
Fri/8, 7pm, $75-$95 (Includes a copy of Acid for the Children)
JCCSF, SF.
More info here.