While researching Mae Jemison, the first Black female astronaut, Pursuit Grooves, aka Vanese Smith, read about her bringing Bessie Colemanʻs photograph along for the journey into space. A sign of solidarity and respect. Coleman, the first Black American female pilot, who left for France to get her international pilot's license in 1921, studied with master pilots in Europe and returned to the US as a spectacular performer and air trickster. Appearing at schools and theaters, presenting her skills on film footage. Brazenly infusing flying as a metaphor, she celebrated her achievement by encouraging others. In spite of extreme racial and gender bias, she fulfilled her dreams.
Smith, a Maryland-born Toronto-based, veteran electronic music producer, makes ambient, experimental, and funky arrangements that morph into sneaky great hangs or moody ambient tones. Going between genres and sounds she maximizes the opportunities to use and twist up all the good bits into unknown regions. "How someone else describes my music really depends on their palette and knowledge of various styles."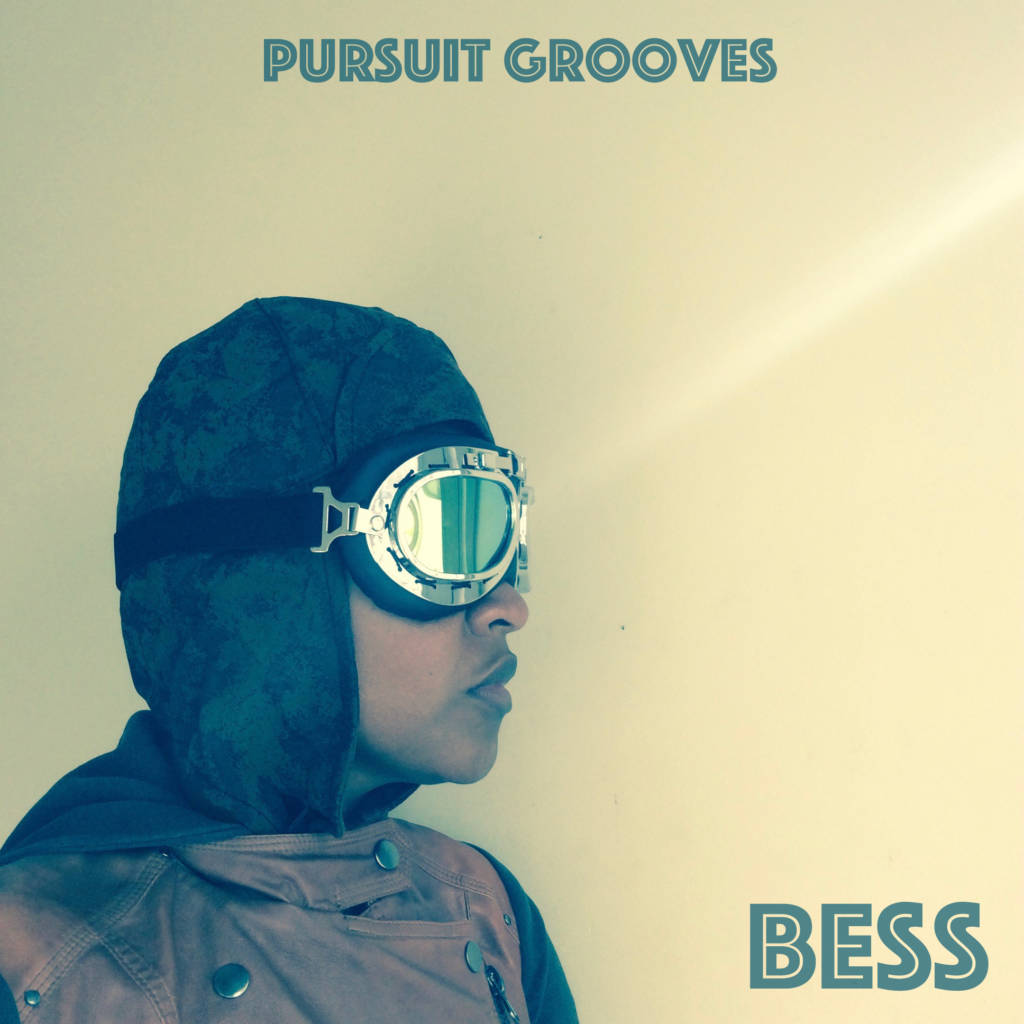 "When I was a teenager just starting to make music, I was most influenced by hip hop and R&B. But of course New Jack era days, there were soulful jams just as much as uptempo dance tunes. I also enjoyed New Wave before that time. The 80s & 90s R&B on the radio in Washington DC, you'd hear Newcleus, next to Culture Club, Duran Duran, Colonel Abrams, Jimmy Jam and Terry Lewis productions, not just Janet Jackson, but Human League as well. So I think I really took hold of the synthesizer sound crossing different tempos and moods" said Smith.
Bess, Pursuit Grooves' predominantly instrumental tribute to Coleman the maverick, emotes a sense of physical and spiritual elevation over 15 tracks. With its interludes and song names inspired by Bessie Coleman's brief yet audacious life, a sense of passage—via bass music structures, twisted soul, different sounding R&B and inspiring house music—speaks dual stories.
"I am often in spaces where I am the only or one of few black women in the room so I thought it was extremely important to highlight a true hero who had no role models to show her what was possible" commented Grooves. "I had never heard of Bessie so I dove in. I was amazed by her story, which was truly inspirational for the 1920s, she set her mind on it and made it happen. I love documentaries. And I believe there's music for every mood and occasion. So when I learned of Bessie's story I immediately saw the cover in my head. Anything I can do to inspire the next generation of creators and dreamers, I'm all for it."
Bess is an about-face turn from Smith's 2018 Felt Armour. That record, with cross-pollinating trip-hop aesthetics and mid-tempo arrangements fused with bass-heavy textures, put forth an industrial soul vibe. "Cloud Pusher," from Bess, comes close to those machine-like clicking tracks. Synths, get wrapped up in the mechanical narrative, giving sight to the sky before us, and all the sacrifice it takes to get there. The beautiful struggle captured in song. In contrast, "The French Connect," an upright house music structure, filled with stuttering snares, kick-drum boom, dub-wise bass lines, and air-raid type melody, allows us to see how weightless Bess felt, upon reaching Europe.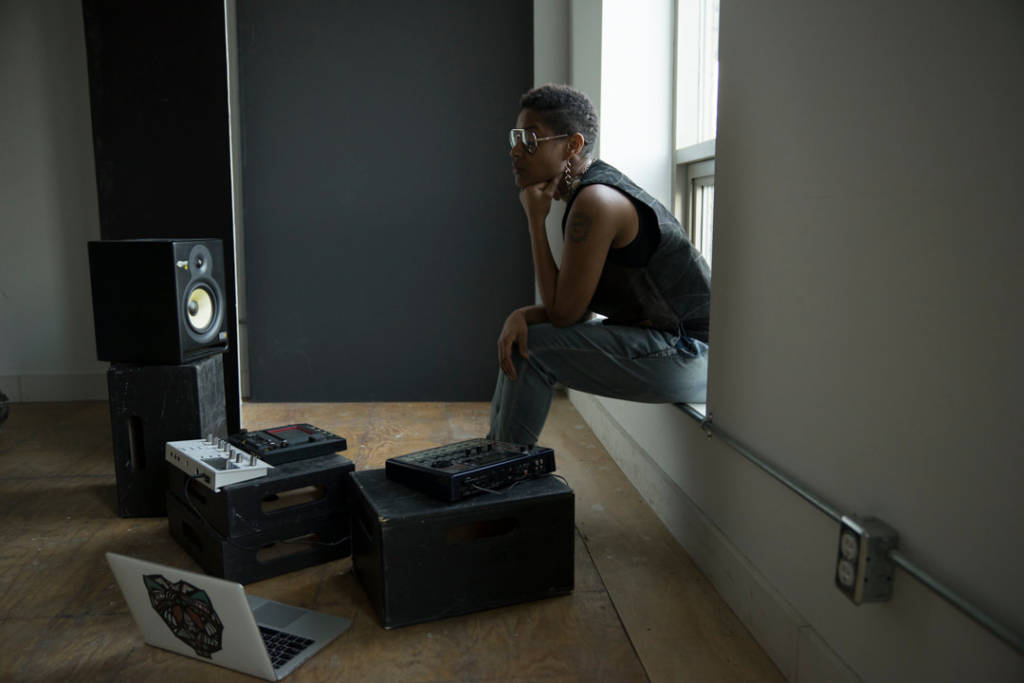 "There are different aspects of experimental electronic music. There is a part of it that is very academic. Very white man history driven. Lots of John Cage (just realized we share the same birthday!) and a bit of Delia Derbyshire. There aren't many black women in that conversation. Pamela Z is an innovator, in terms of technology and performance. But wouldnʻt it be awesome to see more diversity in certain facets of that world, areas beyond urban and dance floor, for sure! Moor Mother seems to be in that space in the present."
But Smith has trademark swag too. Industrial drums collide with recorded words, shaped and clipped into shouts, permeate Smithʻs compositions with machine-like movement. Cold snares and grimy kick drums, stay at the center of a Pursuit Grooves track, wanting all the smoke. Sheʻs covered environmental and technological topics in the past and has a decade's worth of full-lengths and EP's that teeter back and forth, in and out of distinction.
"Vanese like many greats solidly follows her own voice. That, I have always admired her for" chimed in Aybee, the Oakland born, Berlin-based label head for the vanguard electronic label Deepblak. Pursuit Grooves' 91 Fellows project from 2012 was released on the imprint. "She is super creative in a multitude of directions, but with her music, it is always honest. Authentic… and in these times, authenticity is the most precious of human endeavors."
You can purchase Bess on Bandcamp here.