While contemporary music remains a hotbed of iconoclasm, one rarely finds punk-like figures pumping out the standard classical repertoire. That situation is slowly being changed (and queered) by flamboyant performers like pipe organist Cameron Carpenter who for good or ill are at least adding a bit of flair to their church and concert hall appearances.
But if you're looking for some OG daddy attitude at the harpsichord, you can just reach back a few decades to  Scott Ross, who managed to be "downtown" while also engaging with Bach and other stalwarts of the classical tradition.
Ross blazed a trail during his short life—a gay man, he died of AIDS-related pneumonia  in 1989 at the age of 38—striking a rough-and-tumble pose (he was born and raised in Pittsburgh) while living a relatively secluded life in the South of France. Famous for being the first to record all 555 harpsichord sonatas of Domenico Scarlatti, and sometimes voicing abrasive opinions about fellow artists like Glenn Gould, Ross seems a perfect character to be brought back to light in these days of queer historical recovery and discovery.
"I became fascinated by him when I saw an album cover, and here was this scruffy, bearded guy in a leather jacket, smoking a cigarette," says musician Kevin Devine, who will be paying homage to Ross on Sun/17, at Saint Mary Magdalen Church in Berkeley, as part of the MusicSources series from the Center for Historically Informed Performances. "He was an attractive guy. In another photo, he looks like John Lennon, with long, flowing hair and round glasses. You just don't see a lot of that in classical. He wasn't your standard player. So I started listening to him, and getting to know his style. It was someone in this world I could relate to."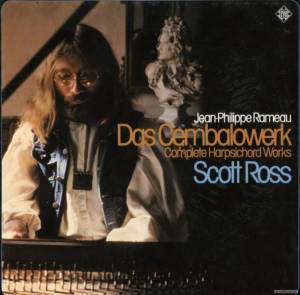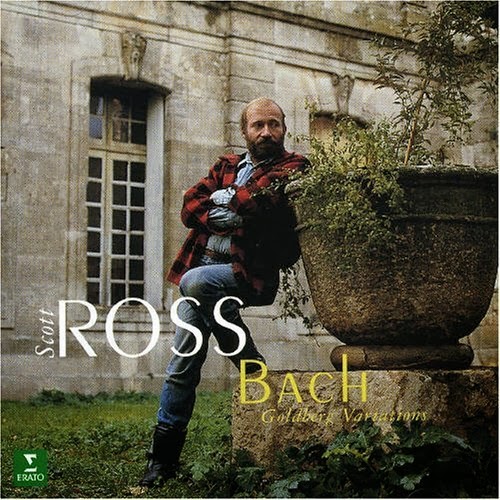 Devine, a San Francisco native currently residing in New York, will recreate a 1986 recital Ross gave at an abbey in Montpellier, near his home in Assas, France. Devine says recreating the recital on the 30th anniversary of Ross's death is in keeping with such recent homages to queer nightlife figures as Patrick Cowley and Sylvester.
"In the queer nightlife community, we're so good at remembering people and how they died," Devine, an accomplished early music and classical performer, told me over the phone. "It's never been a secret that Scott was gay or died of AIDS. We know things about his personal life, that he liked cats and orchids. But in the classical music scene we're not as good at remembrances like that. This is my way of aligning with that practice and honoring Scott."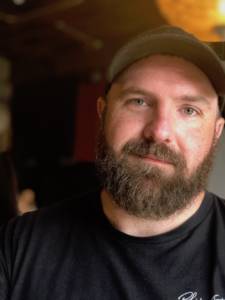 Despite Ross' quiet life in France, Devine says "the Pittsburgh never left him"—he loved the punk scene and singers like Nina Hagen. He brought that swagger into the classical world, not only with cruise-y album covers but also in his performing style. "One of my mentors served with Scott on competition juries, and told me that he was anti-establishment to the nth degree. If it went against the grain, he would flaunt it. Sometimes he would show up late to a concert and just blithely stride through the audience to the harpsichord. He didn't give any fucks."
Sunday's program consists of Rameau's "Suite en mi" (from Pièces de clavecin, 1724); Scarlatti's Sonatas K. 27, 215, 492; and J.S. Bach's Partita no. 4 en ré majeur BWV 828. "There's a really great suite of dances by Jean-Philippe Rameau—very rustic, melodic, evocative of village life and peasantry with foot-stomping passages, bagpipes, birds… Scott lived a very rustic life himself in the South of France, so I think he really connected with these. And with the Scarlatti, it's party music. It really shows off what the harpsichord can do. Scott was a real showman with his fingers."
"The Scarlatti sonatas are poignant because he's known for recording all of them, this enormous number—but what's less remarked on is that he did the bulk of his recording in the last couple years of his life," Devine said. "He knew he was dying, so he quit his job and just decided to embark on this monumental task."
How does recreating the recital specifically invoke Ross's spirit? "There's a live recording of this concert available. It's really interesting to hear how this live concert was performed, and I feel he really hovers over the proceedings. I performed this recital last week in New York, it was terrible weather, but we had a crowd. We lit candles and displayed his picture near the front, it was really great experience. And with World AIDS Day coming up on December 1, it seemed timely.
"The formalized nature of classical music doesn't really match how we live now," Devine said. "The way it's presented doesn't help people connect, and I think it's important for them to lean how to connect. This is my attempt at forming a different kind of connection."
KEVIN DEVINE, HARPSICHORD
A TRIBUTE TO SCOTT ROSS 
Sun/17, 5pm, $10-$30
Saint Mary Magdalen Church, Berkeley
More info here.