How do you shelter at home, when you don't have a home?
As our city leaders have moved rapidly and wisely to minimize the risks of the COVID pandemic, one important segment of our community has been left behind – the most vulnerable segment: our un-housed neighbors.  They tend to be older, often have high risk health conditions, and are unable to practice the sanitary and social distancing guidelines needed to save lives.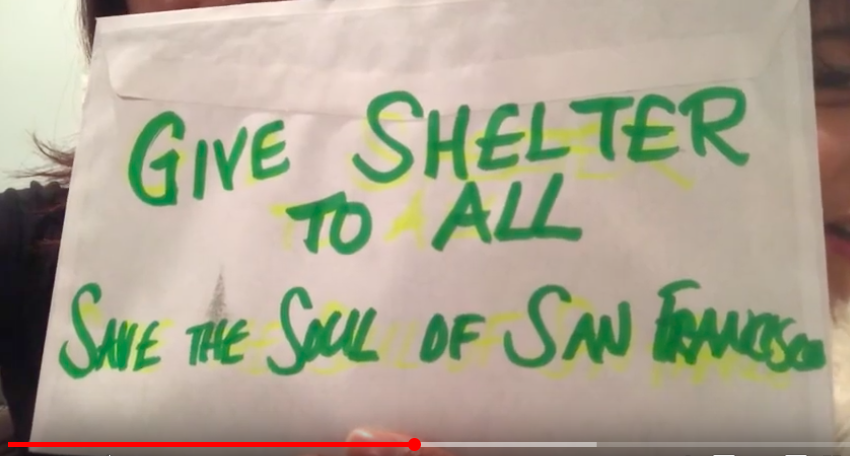 Now, more than ever, it is clear that we are only as strong as the most vulnerable among us. It is imperative that city leaders act swiftly to house our neighbors currently living on the streets and in crowded shelters or SROs. As faith leaders, we are calling on Mayor Breed and the Board of Supervisors to quickly implement the current proposal, already adopted in New Orleans, to make use of the vacant hotel rooms in our city to safely shelter our un-housed community members.
Before the crisis hit, our City of St. Francis was home to at least 8,000 people living on the streets, plus many more thousands packed into crowded shelters or in SRO rooms with shared kitchens and bathrooms. This situation is the result of a socio-economic system that has abandoned the most vulnerable among us. It now exacerbates a dangerous public health crisis where group living facilities put people at extreme risk.
The city has reached out to some of our congregations to host additional shelters. While we are always ready to contribute, we feel it is irresponsible to create new living facilities that would endanger residents and staff. At the same time, there are approximately 30,000 empty hotel rooms in San Francisco that could easily house all in need of shelter. It is madness to leave them empty while the epidemic rages–and in fact is being fueled by the lack of safe spaces.
Our faith traditions have much to say about our moral obligation to care for the vulnerable and the need for societal change. The prophet Isaiah reminds us that religious observance without social justice is meaningless:
"Is not this the fast that I choose:
to loose the bonds of injustice,
to undo the thongs of the yoke,
to let the oppressed go free,
and to break every yoke?
Is it not to share your bread with the hungry,
and bring the homeless poor into your house;
when you see the naked, to cover them,
and not to hide yourself from your own kin?
Then your light shall break forth like the dawn,
and your healing shall spring up quickly."
As faith leaders, we urge our city's leaders not only to keep everyone safe during this crisis, but also to ensure that we don't go back to business as usual. Let this crisis be a turning point for the good. We know that an economic system that allows for people to be discarded on the streets will be the death of everyone. We must turn toward a new world that is founded on the understanding that we are only as strong as the most vulnerable people among us. We must start immediately by housing our fellow San Franciscans living on the streets and in crowded SROs in the vacant hotel rooms in our city.
Help us save local journalism!
Every tax-deductible donation helps us grow to cover the issues that mean the most to our community. Become a 48 Hills Hero and support the only daily progressive news source in the Bay Area.
Every day this situation goes unaddressed, more of us will die. Please heed the words of the Torah: "I call heaven and earth to witness against you today that I have set before you life and death, blessings and curses. Choose life so that you and your descendants may live."
The Rev. John Kirkley and the Rev. Joanna Lawrence Shenk are Faith in Action Bay Area Clergy leaders