Jane Morrison, who was an urban environmentalist before anyone knew what that meant and a central part of the progressive movement in this city for more than half a century, has died at 100.
I got the news from John King at the Chron, who sent me an email asking if I wanted to say anything about someone who was already an legend in local politics when I arrived at the Bay Guardian in 1982.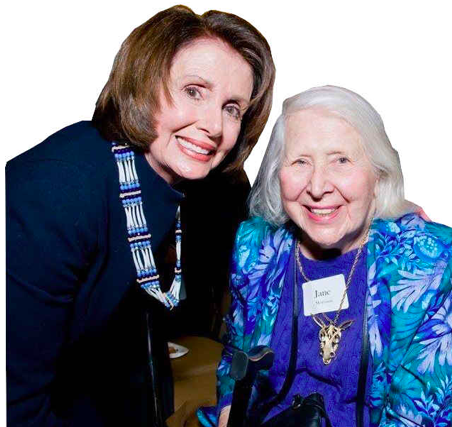 Yeah, I have something to say. Jane was a tireless fighter for causes she cared about, particularly the environment, homelessness, and immigrant rights. I don't know how many times I've been to fundraisers at her house for different candidates and causes. (She was for Barbara Boxer for Congress from the very start, when Boxer ran against Louise Renne in 1982, and for Boxer for Congress ten years later. She was for public power when it wasn't convenient. She was for Prop. M. The list goes on.)
And while she could be tough when she needed to (she backed Willie Brown for mayor, but called him and told him when he was wrong – and he had to take that call) she was above all a wonderful human being who didn't like to spend her time attacking anyone.
Every year, well into her 90s, she would call me and inform me that I would be speaking at the San Francisco Tomorrow holiday party. It wasn't a request, really – it was a piece of information. Of course I would be there; Jane told me I would.
She was funny, determined, a proud member of the progressive wing of the San Francisco Democratic Party going back to the 1950s, a former journalist, a community organizer and agitator, a Depression-era Oklahoma farm girl who never forgot what it meant to sacrifice for the greater good…
She will have many plaudits. There has been much written about her.
The city will be much the less without her. But wow, did she have a good run.