Wow.
I think the best response to the debate was Jason Johnson, a Morgan State University professor, who was on MSNBC.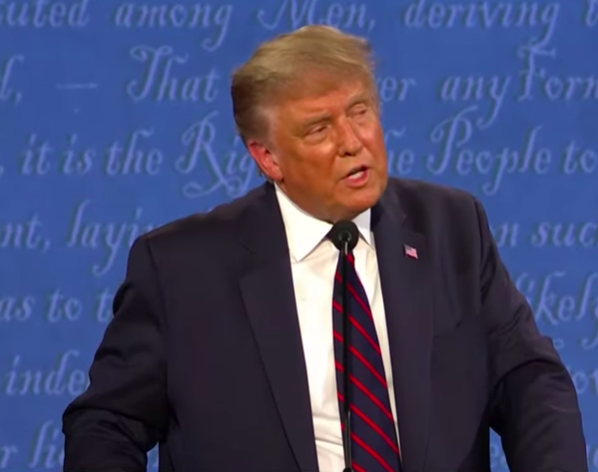 "As Lil' Wayne said, 'what the fuck?'"
Johnson didn't actually say fuck, because it's TV, but we all got the point.
Steve Schmidt, a Republican strategist, added: "This was a national humiliation. Trump was unhinged, disheveled, incapable of any type of argument."
But beyond the almost-unwatchable disaster, we did get a clear message of who the president is: He refused to condemn white supremacists. He asked the Proud Boys to "stand by."
That's a stunning moment in American history.
"How many times does this guy have to show us who he is?" analyst Aisha Mills asked.
It's pretty clear that Chris Wallace, who is a real journalist (unlike a lot of his Fox News colleagues) completely lost control of the debate. He let Trump violate the rules over and over, interrupting and shouting over Biden.
If there are going to be any more debates – and quite a few people tonight say there shouldn't be – then the moderator needs to turn off Trump's mic.
He tried to call Biden a "socialist," which flies in the face of a 45-year-record of staying right in the center of the Democratic Party. He made up numbers about the cost of a green new deal.
But mostly he was incoherent, and as one observer noted, "I can't imagine any parent telling their kids to go to school and act like the president."
Wow.