Josey Baker of Josey Baker Bread says if you'd mentioned voter suppression to him five years ago, he might not have had a good idea what you were talking about. That's changed.
"It's become painfully, tragically clear how fragile our democracy is," he said. "And how our president is actively trying to limit people's voices."
Baker has become involved with Dine for Democracy, a campaign fighting voter suppression. Started by East Bay activists Mariah Castle, Hadley Dynak, and Lena Wolff, it raises money for five voting organizations led by people of color and youth: Black Voters Matter Fund, Woke Vote, The Alliance for Youth Action, Mi Familia Vota, and Montana Native Vote.
After the 2016 election, Wolff started hosting a Solidarity Sunday group at her Berkeley home For the 2018 midterms, she organized events at restaurants in the Bay Area and in Portland, Oregon. At those events, Dine for Democracy asked participating restaurants to donate a percentage of proceeds on a certain day of the month to the cause.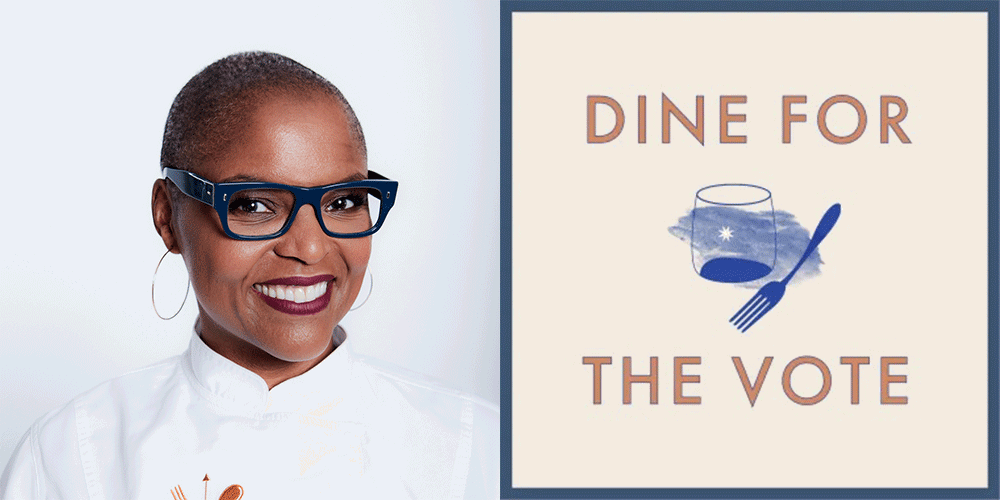 Now, with restaurants struggling during the pandemic, instead of asking them to donate proceeds from sales, on every first Friday of the month leading up to the election, Dine for Democracy encourages people to order food from participating restaurants and donate to its voting fund. The restaurants, now more than 100 all over the country, are asked to spread the word about the campaign.
That's what Baker is doing—putting up signs, giving out cards to his customers, and posting on Instagram about Dine for Democracy. Also, on the first Friday of the month, he donates 100 percent of the bread sales. At his bakery The Mill, Four Barrel Coffee, which runs the café, will donate a dollar from every coffee purchase.
Previously, John Finger of Hog Island Oyster concentrated on the environment and donating to groups working to protect it. Now, like Baker, he's focusing on voting and the election. His friend Stuart Brioza at State Bird Provisions told him about Dine for Democracy, and he decided to get involved, giving out information about the campaign as well as auctioning off a tour of the bay that raised a few thousand dollars.
"Nobody is sending in false ballots," he said, referring to Trump's frequent lies about voter fraud. "We don't make it easy enough to vote, especially for people of color. If we're going to change this, we've got to get more people voting."
City Arts and Lectures is also participating, hosting a fundraiser on Friday, October 2 with Kate Schatz (author of the Rad Women books) talking with a co-founder of Black Voters Matter, LaTosha Brown, about inspiring voters and voting rights. They'll be joined by chef Tanya Holland of the beloved Brown Sugar Kitchen, who will demo a special cocktail. All proceeds from the $29 tickets go to Dine for Democracy.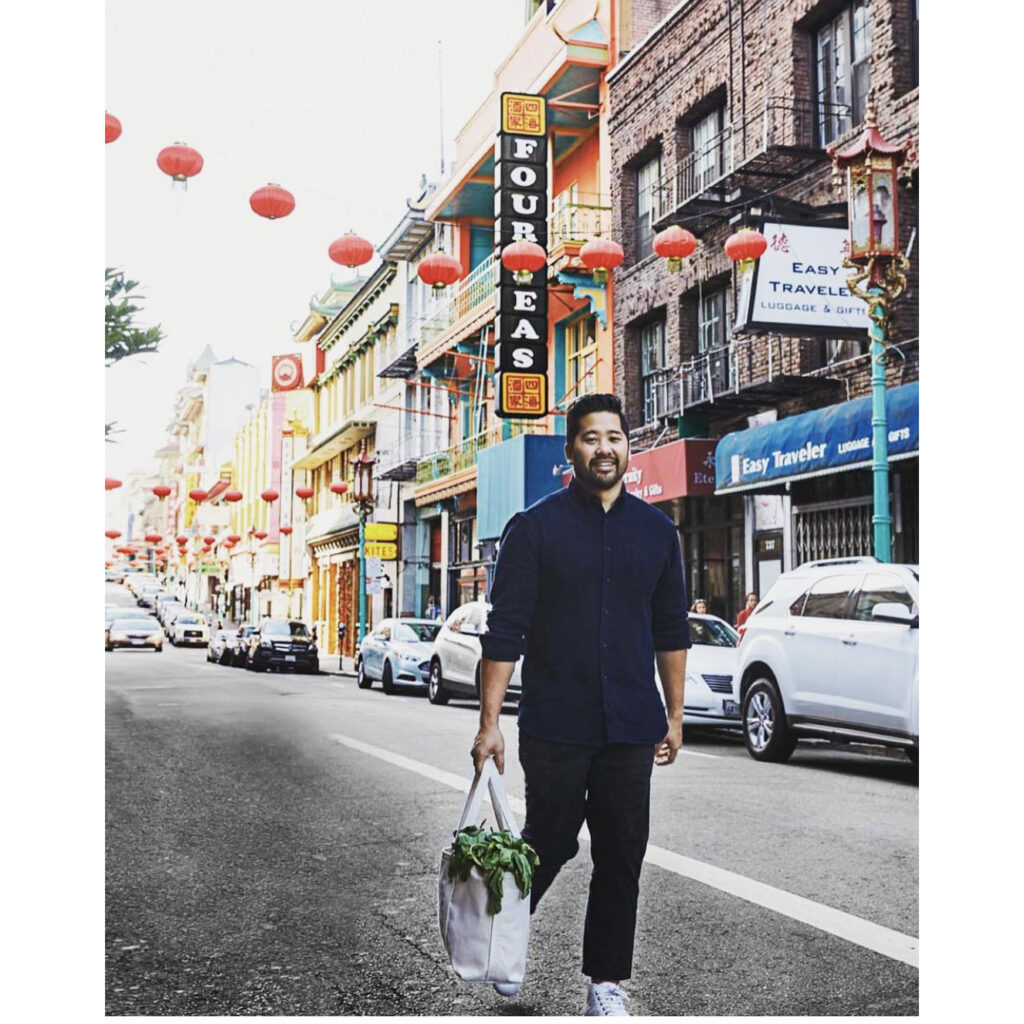 On October 11 and 12, Brandon Jew of Mr. Jiu's is throwing a street party to raise money for the voting rights fund.
"I need to know we did something substantial or significant," Jew said. "We have to promote voting and hopefully get Trump out of office."
Jew, who will close his restaurant on election day so staff can vote, got a permit to close down Waverly Place, the alley where his restaurant is located, on the 11th and 12th. Mr. Jiu's, along with other restaurants, including State Bird and Yo Tambien Cantina, will host , an event where people can buy timed tickets, pick up their food and hang out on the street.
"As far apart as the pandemic has made us, there's still worthy causes that will bring us together," Jew said. "We're all trying to stay afloat business wise, and food is always a really easy way to get people together and celebrate community together."
To learn more about Dine for Democracy, the organizations they support, restaurants involved, and upcoming events, go here.
The organizers also recommend listening to the Fresh Air interview with Ari Berman and Terri Gross and reading Ari Berman's book 'Give Us the Ballot,' the Modern Struggle for Voting Rights in America, which inspired them to create this project.