In just a few months while fascism was rising in Europe, Nobel Prize winner Sinclair Lewis wrote the 1935 novel It Can't Happen Here. In a satirical plot that's a little too on the nose, it imagines an authoritarian becoming president in the United States with promises to return the country to greatness.
The Berkeley Repertory Theatre put on a stage adaptation in 2016 right before the presidential election. Now, the company is reprising it as a radio drama with less than a month to go to the 2020 election. The play has the same director, Lisa Peterson, and much of the original cast.
The broadcast on Tuesday, October 13, at 5pm on YouTube, is in collaboration with the American Conservatory Theater, Arena Stage, Center Theatre Group, Howard University Department of Theatre Arts, La Jolla Playhouse, Roundabout Theatre Company, Seattle Repertory Theatre, South Coast Repertory, Z Space, and lots of others.
The fabulous David Strathairn, known for his Academy Award nominated portrayal of Edward Murrow in Good Night and Good Luck, as well as being in nearly every John Sayles movie ever, joins the cast as the protagonist, newspaper editor Doremus Jessup, who is opposed to the new regime. Peterson, who has known the actor for years, says Strathairn will add gravitas.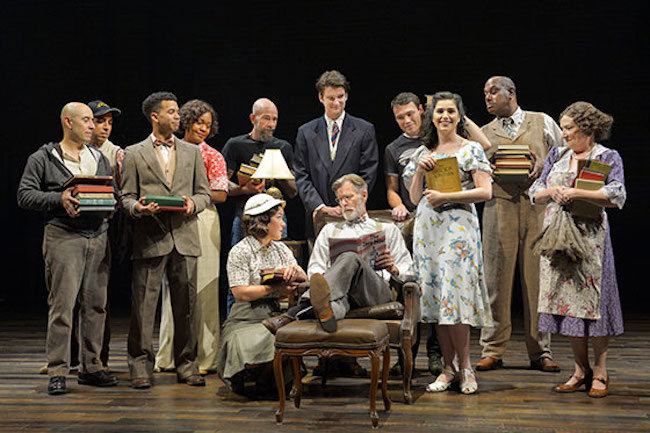 A two-time Obie winner, Peterson said she and Berkeley Rep's former longtime artistic director Tony Taccone started talking about putting on the play again on a phone call in April. The production of Richard II by WNYC and the Public Theater inspired them to do a radio play she says.
Working in radio was new for her, but Peterson says it came fairly quickly.
"To rehearse anything right now is kind of extraordinary," she said. "I was looking at 15 faces on Zoom, but the familiar part of it that is just about listening kind of came back in a couple days."
The sound designer, Paul James Prendergast, who also worked on the 2016 production, takes on a huge endeavor to engineer all the digital tape and add the sound effects and music, Peterson says.
She adds that for a play about fascism, there's a lot of unexpected humor—some from Lewis and some from Taccone and Bennett S. Cohen's adaptation. The Vermont family members depicted in the story are interesting and detailed, she says, and their search to figure out what to do is absorbing.
"What I've been responding to is the inspiration towards activism," Peterson said. "It can be easy to just feel weary and scared."
You can listen to/watch the radio drama production of 'It Can't Happen Here' Tuesday, October 13 at 7pm here.