David Sacks, the rich tech bro who once wrote that date rape was "belated regret," that racism isn't a real factor in the US today, and that gender studies is about "the passionate hatred of men," tweeted a few days ago that he has given another $50,000 to one of the campaigns to recall Chesa Boudin.
That brings his total to $75,000. (He later said he doesn't still believe that date rape is belated regret. His other far-right opinions do not seem to have changed.)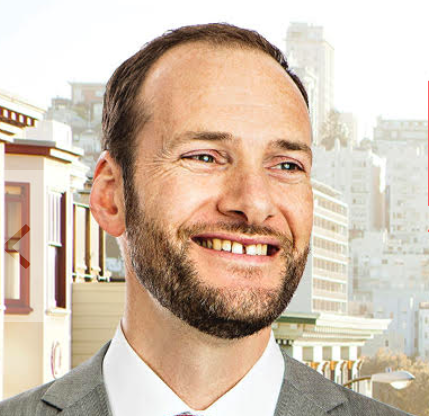 It's just the latest in the ongoing saga of the right-wing money going into the effort to remove the San Francisco district attorney.
The recall campaigns filed their latest forms Monday, and they show more big money going to attack Boudin, much of it moved through different committees that make it hard to follow the dollars.
The group called Neighbors for a Better San Francisco, formed to attack progressive candidates and ballot measures, has now put $200,000 into the recall, the documents show.
Some of that has been funneled through the San Francisco Common Sense Voter Guide, run by lobbyists for the Board of Realtors. Some went through a completely new group called Stop All Asian Hate, which hasn't yet filed the paperwork with the city or the state that would reveal who is behind it.
There are two recall committees, one run by Republicans (that's where Sacks gave his money, and many agree it's going to hard to sell a GOP-backed recall in this city) and the other by people who supported Boudin's opponents and seem unwilling to accept the outcome of the election.
But here's what's interesting: Other than the big PAC money (which was raised last year for other purposes), and the Big Tech money from Sacks, and one $5,000 donation from real-estate investor Margaret Hearst, the recall campaigns aren't raising all that much. The non-GOP committee collected less than $10,000 in the last reporting period from some 30 donors.
It's not exactly a grassroots uprising.
The Neighbors committee has about $100,000 left. After that's gone, I'm not sure where this recall money is going to come from.