"I haven't seen a crowd in a long time. You know what I mean?" Singer Mike Hadreas a.k.a. Perfume Genius asked the crowd at Stern Grove Festival on June 27. 
The hundreds of people who had gathered to celebrate the final week of Pride month beneath the trees cheered at the question. It was clear the crowd knew what Hadreas meant.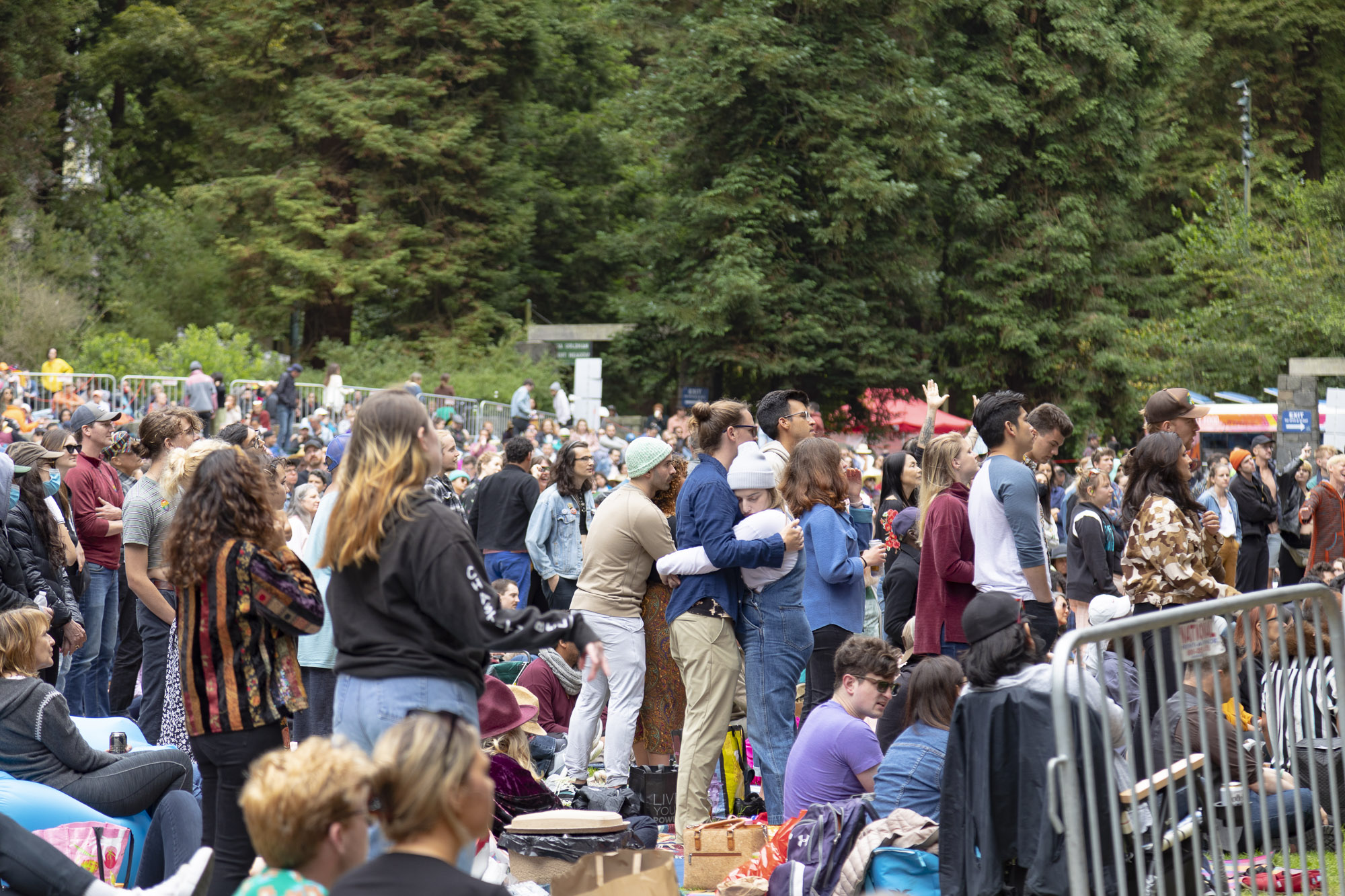 Blue "Welcome back Stern Grove" banners hanging to the side of the stage provided good reminder of the absence concerts have taken in our lives. It was evident that the lack of human interaction had affected us in the way people hugged and sat so close together, it was almost like they couldn't be close enough. 
The day felt oddly warm for a notorious windy city. The stage was surrounded by large trees that looked too manicured, too green. They added to the surreal feeling of attending an event after spending more than a year isolating, avoiding each other to dodge a deathly plague that has stolen the lives of millions of people around the globe.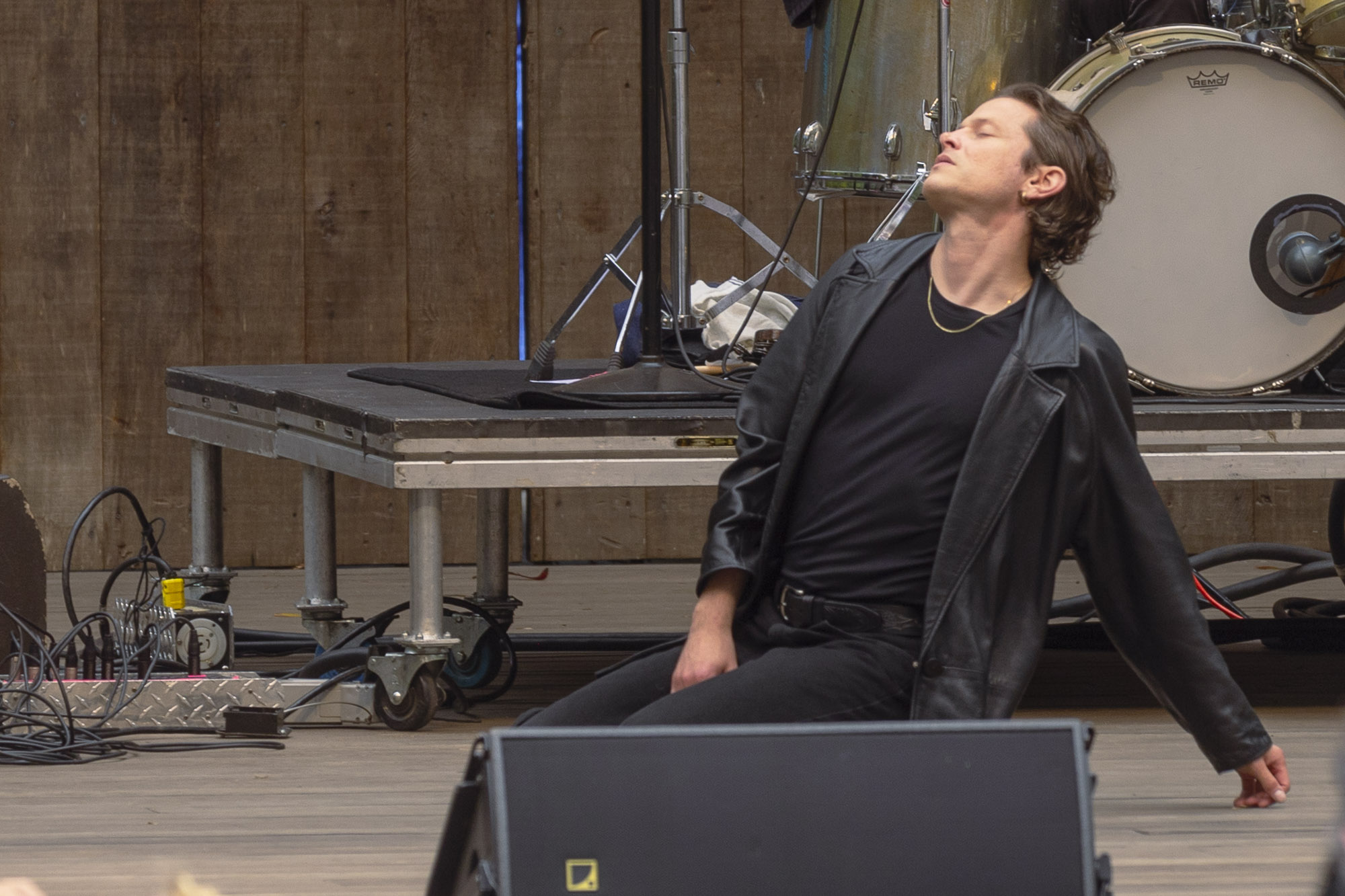 As a queer woman, I couldn't help but remember that this is not the first time our community has faced a deadly virus. I thought back to stories I've read, movies I've watched, recapping the trauma people within our community experienced in the 1980s and early '90s. It was hard not to think of how quickly we were able to receive a vaccine to fight off COVID-19 when it took years, decades, to see any preventatives for HIV and AIDS. 
No, this pandemic was not the first time we've faced a disease, but it was the first time we've had to do it without a safe space to escape to for a little while. A space allowing those of us who don't fit into the social construct of normal to feel a sense of belonging. A place like Stern Grove that temperate Pride Sunday, where I could spot expressive articles of clothing, queer couples grinding, and dozens of rainbow flags in the crowd.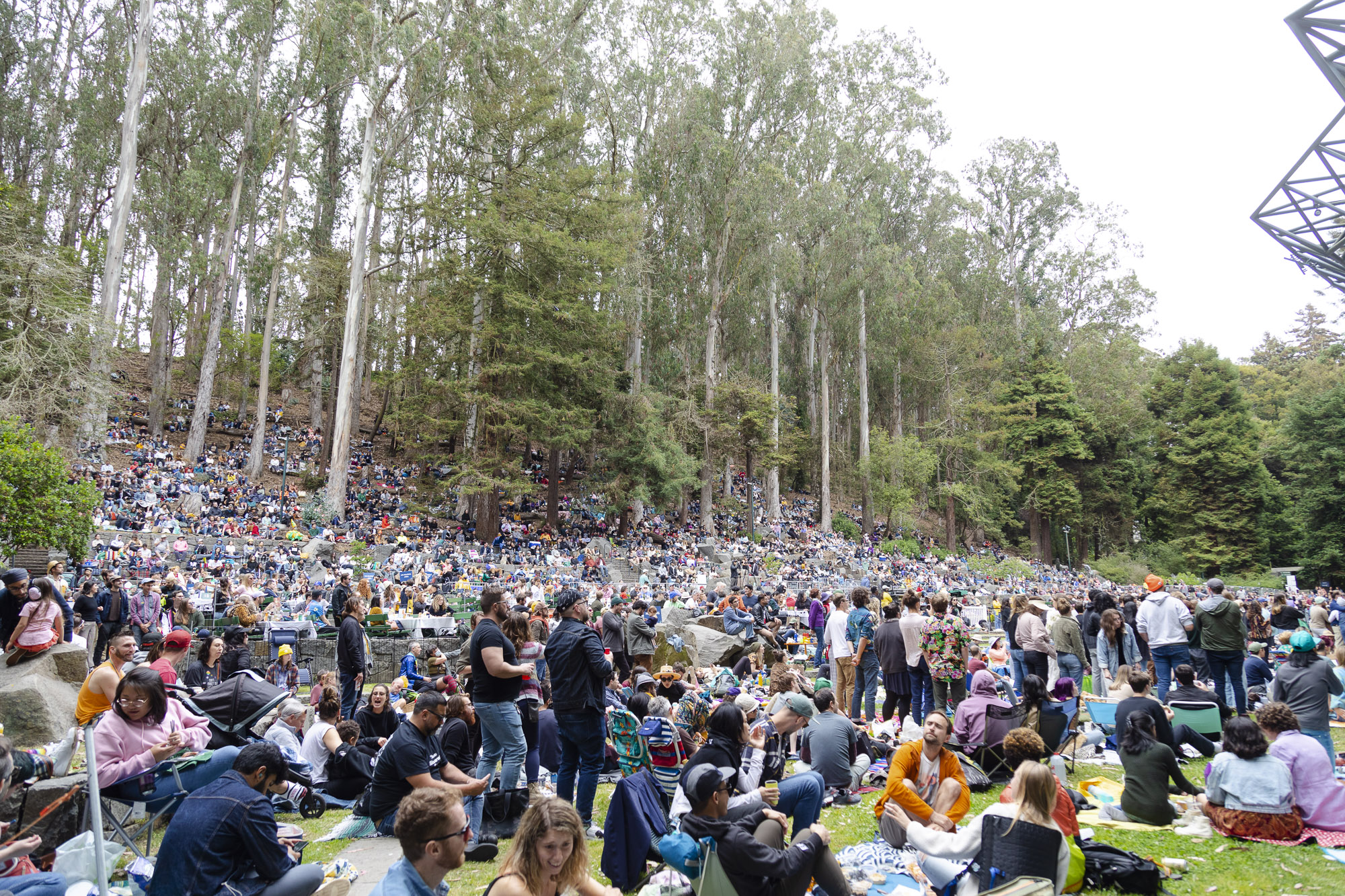 I found myself smiling at the little things I didn't realize I had missed. The shy people in the back, humming along as Perfume Genius played "Queen." The people in the front row looking like teenagers falling in love for the first time when the first notes of "On the Floor" hit the air. The loud side conversations that used to annoy me. The smell of stale weed in the air. All of it felt like a little reminder of how special it is to be able to gather again.