Beethoven's 250th birthday in December 2020 got short shrift, what with COVID uncertainty, and many celebrations were hoovered from the live stage into the cybersphere or delayed indefinitely. But the freaky genius composer remains unstoppable, even a whole sestercentennial after his birth, and the fetes keep rolling out. This weekend, Sat/9 and Sun/10, sees "A Portrait of BEETHOVEN: 32 Sonatas for Piano" at SFJAZZ, in which 18 local pianists pay homage to those transporting works in four separate performances.
Yes, you'll get the instantly recognizable "Moonlight" and the early, roiling "Pathetique" as well as all his other gems in this form, which he produced throughout his life—a de facto of record of his evolving musical thought and contemporary keyboard technology. That's 11/250ths of his official 722-work output, I counted with a calculator! (A bit of a Beethoven freak, I'll make my mourners sit through the late quartets at my funeral, alongside the complete works of Theo Parrish.)
The event stems from Musical Days in Forest Hill, a chamber music festival that started in 2002 as a series of private concerts presented by virtuoso pianist Mari Kodama and celebrated conductor Kent Nagano. Nagano acts as artistic advisor for this event; Kodama will be one of the players, along with Cameron Akioka, Xak Bjerken, Shunsuke Kurakata, Momo Kodama, Stephen Kovacevich, and a dozen more.
I caught up with Kodama, who has recorded the sonatas for a lauded box-set, over email for more sonata scoop:
48 HILLS What first attracted you to Beethoven's music particularly, and why do you think Beethoven's music resonates with us 250 years after his birth?
MARI KODAMA I started to study Beethoven's music around age six. Although he's considered a severe and academic composer, I always loved playing and listening to his music without understanding why. Now I know that Beethoven, who studied metaphysics, has always believed in enlightenment of humankind. Therefore, his 32 piano sonatas never repeat themselves. They have 32 different languages.
Beethoven used the existing keyboard instrument at its full capacity, but always imagined on a larger scale, with more freedom of expression and depth. To me, his music is filled with belief in endless possibilities, optimism, and warmth. There are always new discoveries in his music, even after having performed and heard them over hundred times. It stays modern and relevant today, and can accompany you in any stage of life.
48H Many people are familiar with at least a few of the sonatas, What do you find particularly exciting about playing a marathon of them like this?
MK When Beethoven started to compose in his twenties, the keyboard instrument only had small range, almost no variety of sound and color. For Beethoven, piano music was equal to symphonies and quartets; he used the keyboard instrument to try to achieve what he imagined. Without his commitment to the development of the keyboard instrument, we would not have the modern piano as we have today.
Through 32 piano sonatas, you can hear Beethoven's musical journey. His early Sonatas showed his confidence to overcome great masters like Mozart and Haydn, already demonstrating incredible depth of musical expression.
Then comes the second period of establishment of his own style, creating a freer compositions, like a sonata in one movement. When the Erard piano arrived in Beethoven's life, his sonatas takes a different dimension of sound, color, and length. His last sonatas are full of narratives, evocative of the Romantic era, and lead us to a different world.
"A PORTRAIT OF BEETHOVEN: 32 SONATAS FOR PIANO," Sat/9 at 1pm and 7pm and Sun/10 at 10am and 4pm at SFJAZZ. Tickets and more info here.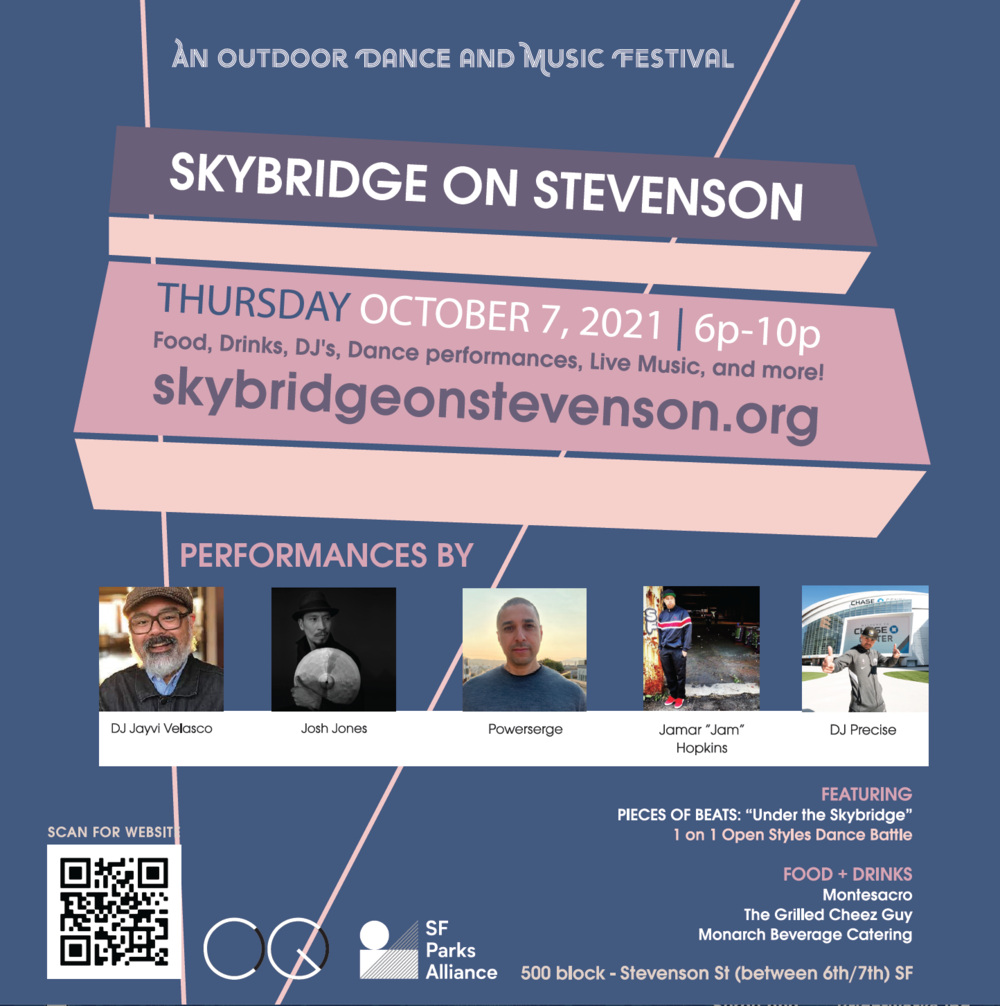 SKYBRIDGE ON STEVENSON WEEKLY THURSDAY EVENTS An ingenious idea born of pandemic necessity (and facilitated by one of SF's most beloved architectural oddities), this weekly series of events brings spectators to the 500 block of Stevenson for arts, music, food, and drink, all centered on that tiny, rickety-looking skybridge between 6th and 7th Streets. This week sees percussionists Jason Jones, DJ Jayve Velasco, a dance battle, Montesacro pizzas, and more. Events are every Thursday, 6pm-10pm, through November 18. More info here.
MORE UPCOMING EVENTS OF NOTE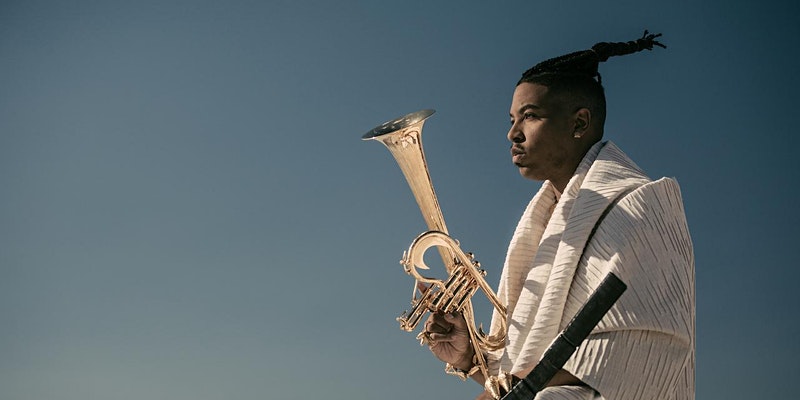 THU/7 CHRISTIAN SCOTT ATUNDE ADJUAH The acclaimed jazz trumpeter doesn't shy from confronting social justice issues in his music and at his concerts, or calling upon his ancestral roots as a Chieftain in the Black-masking culture of New Orleans to ground his trailblazing sounds. At Yoshi's Oakland. More info here.
THU/7-OCTOBER 31 "THE ROCKY HORROR PICTURE SHOW" Do the Time Warp again, again. Revisit that beloved "sweet transvestite from Transylvania" in a club-style production that has the oddball local Ray of Light theater troupe directly interacting with the audience. At Oasis. More info here.
THU/7 SFMOMA FREE MONTHLY FIRST THURSDAYS Hurrah! Bay Area residents can pop into the art behemoth for free every first Thursday, 4pm-8pm. Special for this Thursday: "Visit the Joan Mitchell exhibition and join us on the terrace for an evening of music and poetry—art forms that inspired Mitchell's work. The lineup of local jazz musicians and poets was organized in partnership with Eric Whittington of San Francisco's Bird & Beckett Books & Records and Chris Kerr of Oakland's Round Weather Gallery." More info here.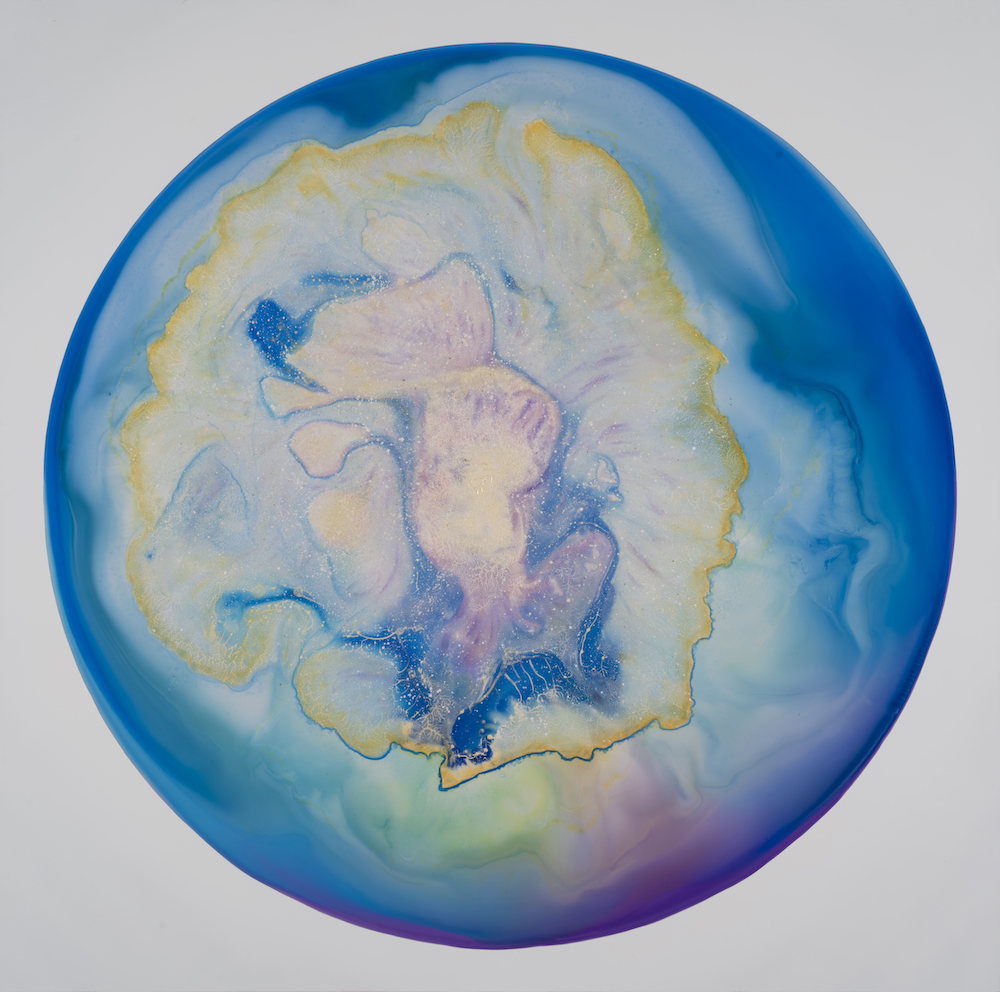 THU/7-DECEMBER 3 "HYDROPHILIC" "For his San Francisco debut, artist, environmentalist, and activist John Sabraw is presenting Hydrophilic, a solo exhibition of works that aim to spur catalytic change by bringing art and science together. The exhibition focuses on efforts to restore waterways and habitats, specifically emphasizing local concerns in the Bay Area. For the exhibition, Sabraw worked with Menlo Park company Novoloop to incorporate their recycled plastic into his painting of the San Francisco Bay, representing the complex and intimate relationship between the area's waterways and human waste streams. In another painting Sabraw ground up samples of lab-grown Monterey Pine plant material produced by Ashley Beckwith at MIT and Draper Labs and mixed them into his paints, drawing attention to Beckwith's innovative process which could allow paper to be produced without contributing to deforestation and the loss of Monterey Pine habitats so critical to Monarch Butterfly populations." At Qualia Art Gallery in Palo Alto. More info here.
FRI/8 HONEY DIJON I mean, come on, it's Honey Dijon! The trailblazing New York DJ goddess of house used to wind me up after-hours at the EndUp 20 years ago. Now she has a huge worldwide following and appears in Calvin Klein and Comme Des Garcons fashion campaigns. She's at Public Works with LA's Chris Cruse, who literally just reopened Berghain's Panorama Bar in Berlin, plus Brown Amy, La Frida, and more. More info here.
SAT/9 "GENE LUEN YANG AND PORNSAK PICHETSHOTE WRITE HEROES IN APA HISTORY COMICS" New graphic novels by Gene Luen Yang (Shadow Hero and Superman Smashes the Klan) and Pornsak Pichetshote (The Good Asian) revisit the anti-Asian racism of the past and give us new heroes to root for. They'll speak at Eastwind Books in Berkeley. More info here.
SAT/9 MONSTER DRAWING RALLY "Combining the energy of a monster truck rally with the creativity and brilliance of the Bay Area art community, Southern Exposure's annual Monster Drawing Rally is an incredible afternoon of artmaking and fundraising, where more than 100 artists create brand new work right before your eyes in a frantic race against the clock. As you spy on the creative process, you'll see sketches morph into full-fledged artworks— immediately available for just $100 each. 2pm-6:30pm, outdoors at SoEx Gallery. More info here.
SUN/10 BALKAN BUMP Club-savvy trumpeter Will Magid has had some great success with his Balkan Bump project, which breathes bass-heavy new life into the Balkan trend that held so many dancers in thrall for the past couple decades. His tour is coming to Rickshaw Stop, and involves a complex (to me!) environmentally friendly NFT-blockchain tie-in, which I will let him explain to you on the Facebook event page. The important thing is, it looks like a lot of fun with some very talented local people. At Rickshaw Stop. More info here.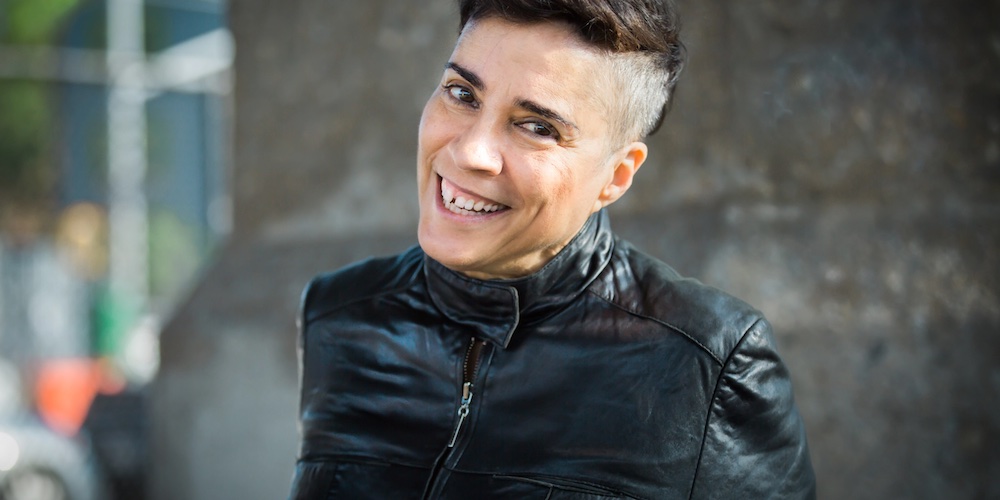 ONGOING THROUGH OCTOBER 23 MARGA GOMEZ'S "SPANKING MACHINE" I adore legendary local lesbian laugh-machine Marga, of course, and her return to the live stage is awesome. "In 'Spanking Machine' writer-performer Marga Gomez performs her by turns funny, intense and heart-rending memoir of growing up brown and queer in Washington Heights. Devil Dogs, sadistic nuns on poppers, childhood pranks, assault and suppressed memory play their parts in Marga's shift across gender, latitudes and generations. The narrative is propelled by a fraught reunion with her childhood friend Scotty. "His real name was Agamemnon Perez Jr. but he shortened it to 'Scotty' because he thought Agamemnon sounded too Cuban." He was the first boy Marga ever kissed and it made them gay forever." At the Marsh San Francisco. More info here.