San Francisco has always had a unique way of celebrating the Mexican day of honoring the dead, right down to the name The City has chosen to call it (across the border, there's no "los" in Día de Muertos.) Local festivities center around the Mission District's march and altar installations at Garfield Park—and most certainly, the stunning annual altars exhibition at SOMArts Cultural Center, whose 22nd edition runs through November 4.
Large-scale Día de los Muertos celebrations in SF have a glitteringly somber history that goes back to the early 1970s, when one-man arts institution René Yañez oversaw the first altar installations at renowned arts hub Galería de la Raza.
"We talked about creating a ritual, a ceremonial exhibit," Yañez told me for a San Francisco Bay Guardian article over a decade ago. (The title of this post is a homage to that 2010 interview.) In 1978, he helped to organize the city's first DDLM procession through the streets of the Mission, a tradition that has long been marked by a wildly gorgeous blend of Latinx heritage and Bay Area talent for the flamboyant street celebration. When Yañez began working at SOMArts Cultural Center as creative director, he established yet another annual home for San Francisco's dead.
The legendary curator and artist joined his own ancestors in 2018, but not before beginning to work with son and treasured collaborator Rio on the SOMArts' altars. Rio continues to oversee the exhibit, now with co-curator Carolina Quintanilla. The exhibition has continued as a touchstone for both San Francisco's grief and ability to keep it moving—through gentrification, police violence, pandemics, and all other modern maladies. By honoring the dead, the altars bolster the living; our roots, our strength. This year, the exhibition gets straight to that point with its theme; "Dreams Emerging, Beyond Resilience."
One of the SOMArts exhibit's major strengths is its dedication to giving space to the many diverse communities within San Francisco. This year on Fri/22, the cultural center will host a Día de los Muertos drag show named "Illuminaciones," hosted by one of the city's most beloved performers Per Sia. (It's sold out, but a stream will be made available on October 29 at 7:30 p.m. on SOMArts' Twitch and Facebook pages.) They were gracious enough to answer some questions we sent by email that explore the city's unique relationship to the Día de los Muertos holiday—and what a queen can tell you about resilience in the year 2021.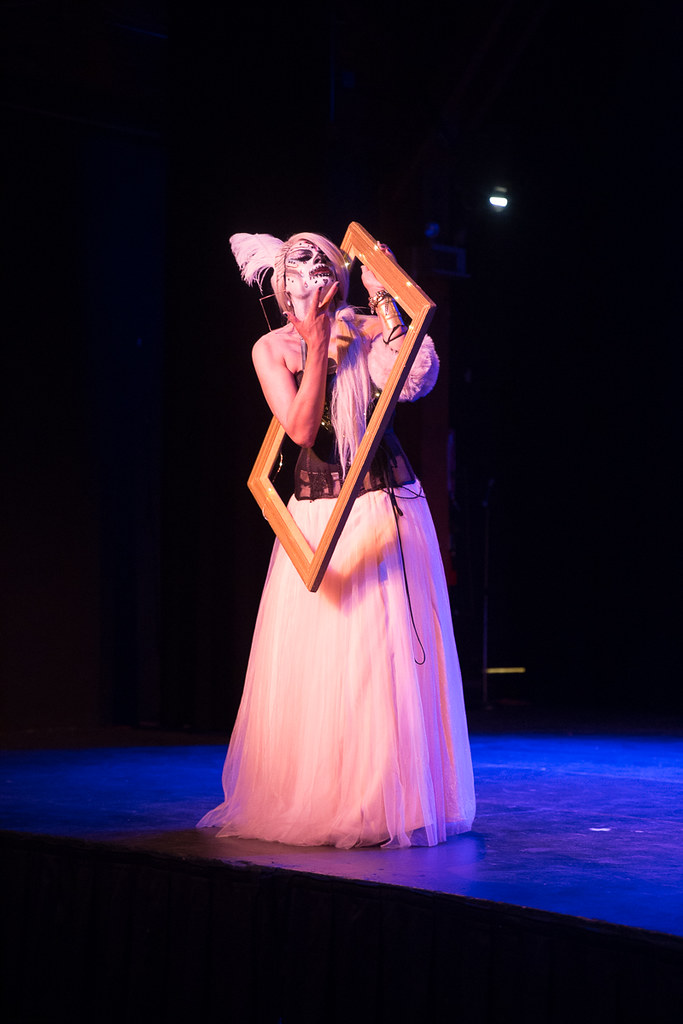 48HILLS As a longtime SF resident, what do the SOMArts' Día de los Muertos altars mean to you?
PER SIA To be honest, I look forward to this event every year. In this ever-changing city, I cherish events and spaces that continue to celebrate and hold space for BIPOC. I love SOMArts for allowing me to grow, and at the same time be myself. I've lived in this city for for past 16 years and sadly seen way too many queer spaces close and become spaces for the elite and privileged. This is why this event means so much to me.
48HILLS Do you think the city in general has a unique way of celebrating the holiday?
PER SIA YES! This yearly event brings all kinds of people together, queer and non-queer. As a Mexican nonbinary trans drag performer, I am always aware of every space I enter, for my safety. Whether it's the SOMArts event or the yearly march down 24th Street, Día de los Muertos has become a very special holiday, not just for the Mexican and larger LatinX community, but for San Francisco in general—and that's thanks in such a large part to Rene Yañez and SOMArts.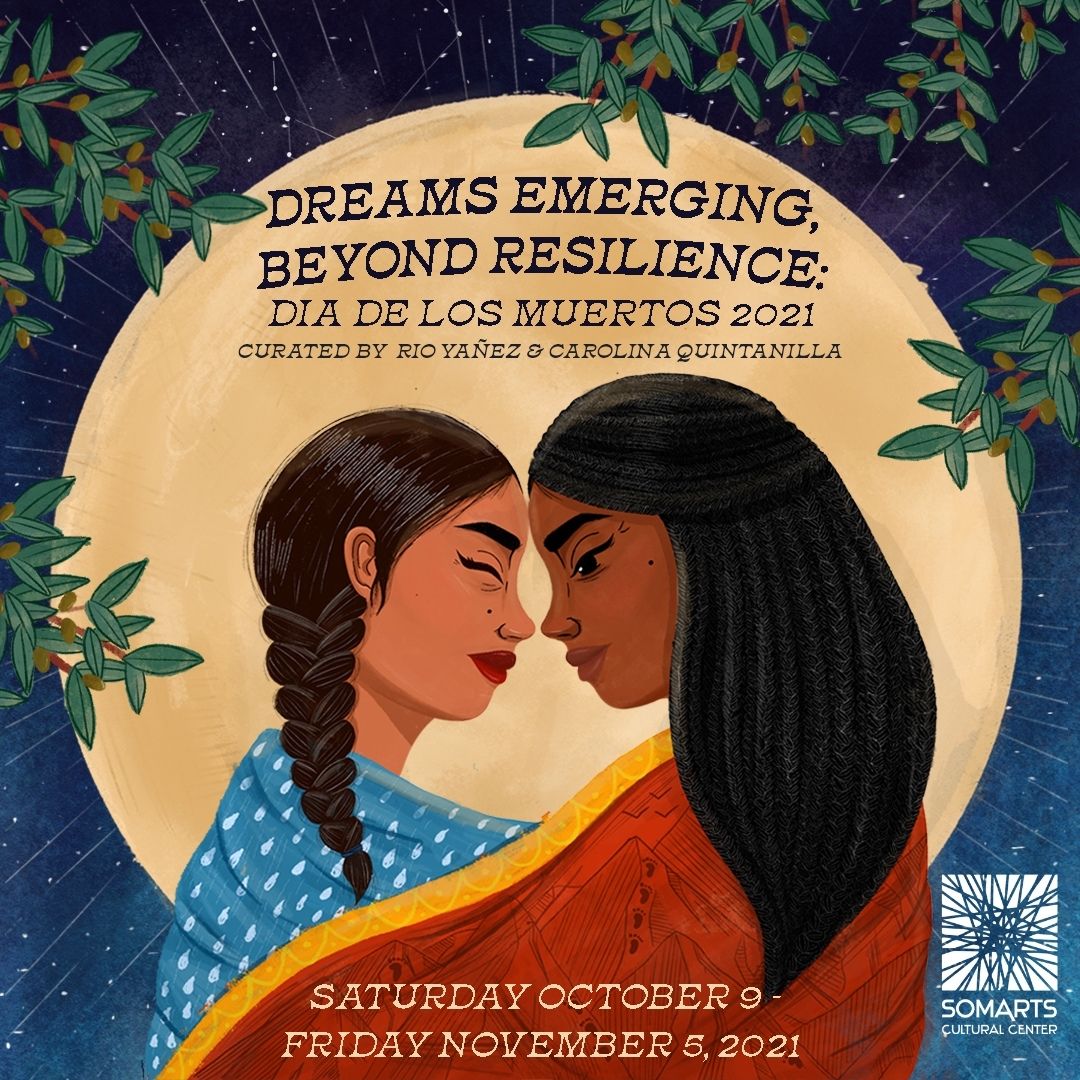 48HILLS This year's altar exhibit honors resilience—so important after the last year and a half that we have had. How will "Iluminaciones" reflect that theme? Drag seems like an amazing tool to explore the question guiding this year's exhibition, "What becomes possible when we are able to imagine futures beyond resilience?"
PER SIA Drag performers and queers in general know way too well about resilience—our safety and prosperity depend on it. We fight for our survival daily, and it's not easy. It's hard to be your true authentic self when the world is constantly telling you that you are not welcomed. This is why I am particularly excited for this year's event. I've invited drag performers that personify resilience and more. The amazing lineup of performers include Amoura Teese, Dulce de Leche, Jota Mercury, Grace Towers, Lisa Frankenstein, and myself. I don't want to give away too much, but I will be DJing, performing, and hosting. You will not want to miss this show.
48HILLS Have you done other Día de los Muertos drag events? What do you think the art form of drag brings to the celebration of the holiday?
PER SIA Before the pandemic, I would host an event called ReclaMission. I loved hosting this event, because just like this event, it was very community-based. The event showcased talent of all ages from the Mission District, from danza to hip hop dancers to folklórico. I really enjoyed seeing all the performances but also loved that I had the opportunity to showcase my drag. Drag performers bring a different light and energy to every space they enter, and hosting allowed me to show my love for drag and my community.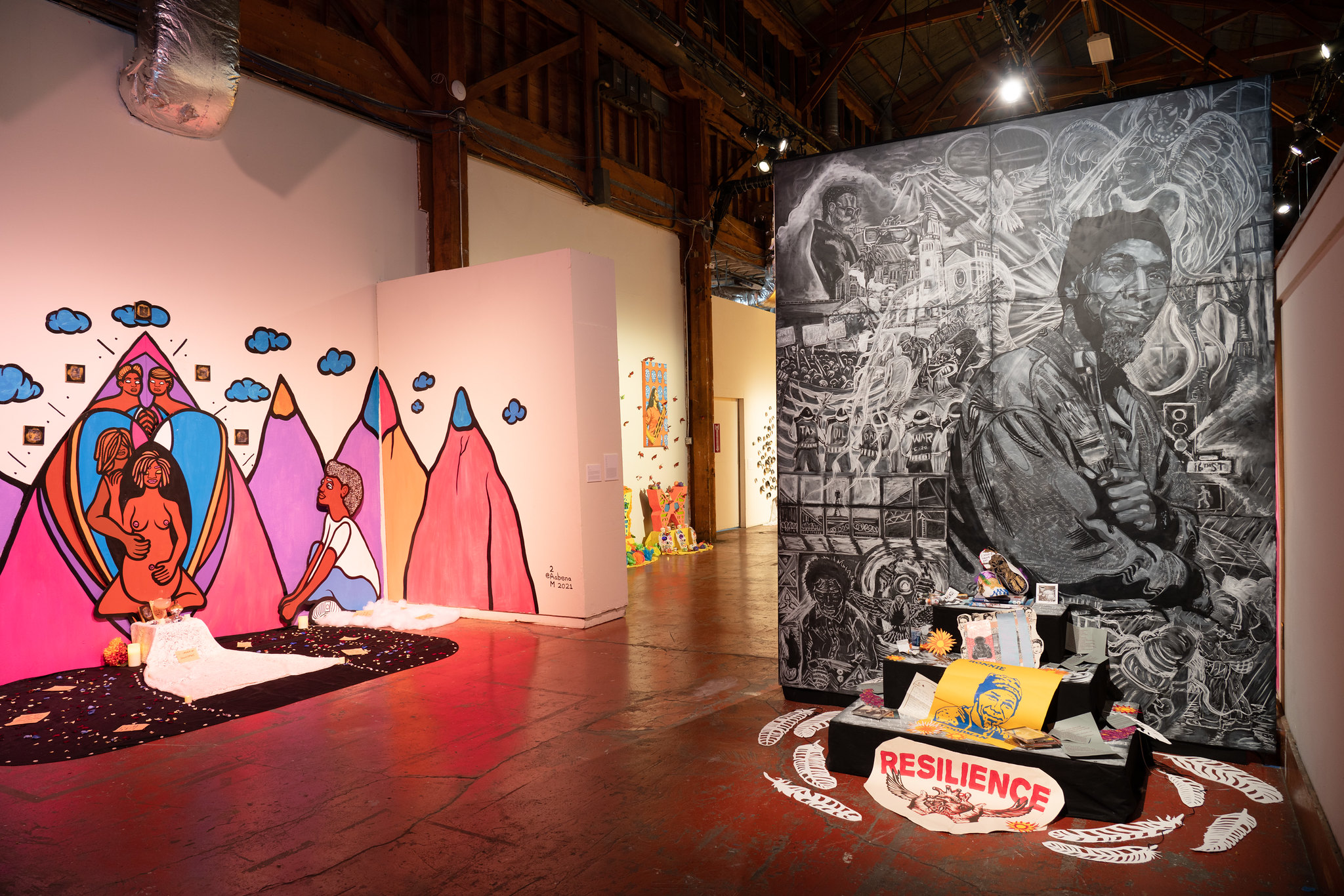 48HILLS Who will you be honoring on your own altar this year?
PER SIA It's important to remember the personal aspect that is rooted in this fest. This year, I am taking a moment to honor and reflect on my late grandfather and a fellow friend from the community whose life was suddenly and tragically taken.
"ILUMINACIONES: DÍA DE LOS MUERTOS DRAG SHOW" is sold out—but a stream will be made available on October 29 at 7:30 p.m. on SOMArts' Twitch and Facebook pages. Visit the "Dreams Emerging, Beyond Resilience" altars exhibition through November 5, Thursday and Friday, 3-5 p.m. and 5:30-7:30 p.m.; Saturday and Sunday noon-2 p.m. and 2:30-5 p.m. (On October 30, 3:30-8:30 p.m.) More info here.