The future of land-use politics in California could wind up on the ballot next fall—and the potential implications are huge.
Supporters of a plan to stop the state Legislature from setting local mandates for housing have filed a petition and are beginning to gather signatures for an effort that would enshrine local control over land use in the state Constitution.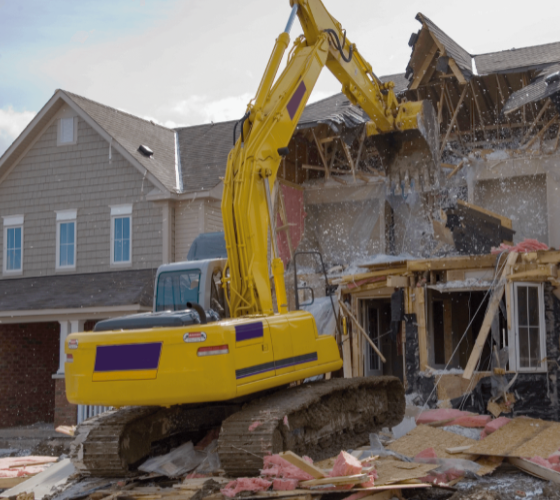 The effort has already raised more than $100,000, anchored by a $50,000 donation from the AIDS Healthcare Foundation. It's going to take millions more to put this before the voters in fall 2022.
The measure would make clear that, other than the California Coastal Act (which regulates development near the coast) and the siting of power plants and water, communication, or transportation projects, local governments—at the city and county level—would have complete control over land use and zoning.
The measure would render moot a recent flurry of state legislation that requires cities to allow more housing density, including several measures backed by Sen. Scott Wiener of San Francisco.
It could also prevent the state from setting regional housing standards.
The measure doesn't exempt affordable housing projects, meaning that local governments would have the exclusive ability to decide how much housing at any level would be allowed.
That's a concern for some affordable-housing advocates, who say that the measure would allow communities that have long resisted any affordable housing from having to accept low-income residents and the increased density that's necessary to make those projects work.
On the other hand, the current state laws do absolutely nothing to ensure than any community actually construct affordable housing, since that requires funding the state has so far not provided.
"No state law guarantees affordable housing," John Heath, the CEO of an affordable-housing developer and a proponent of the measure, told me.
If the initiative qualifies—and that's a big if—it will set off a complex debate over some of the defining issues in state and national housing policy. State and federal lawmakers are increasingly pushing urban density and "smart growth," which includes more housing development near transit. But that approach typically leaves the development side to the for-profit private sector—and assumes that more market-rate housing will eventually bring down prices.
The evidence for that assumption is dubious at best.
On the other hand, some communities have been happy to accept a lot of job growth (and the tax revenue that comes with it) while refusing to allow any substantial new housing. In the Bay Area, cities like Cupertino and Mountainview love tech offices, but are happy to outsource their housing problems to San Francisco.
The housing issue is clearly regional and statewide; San Francisco is moving to link job growth to housing availability, but if Peninsula cities keep approving tech offices, and the workers keep looking for housing in San Francisco since there's none in those Peninsula communities, this city will still face terrible displacement pressures.
And yet, there is no evidence that the state's current approach to mandating density with only miniscule mandates for affordability is going to do anything except make the situation worse.
Heath told me that the initiative is really a simple concept. "State law doesn't specifically say local government has the right to land-use law. This measure would make that clear."
He said that it would allow "cities to do affordable housing in ways that make sense for those cities. There is no restriction on affordable housing."
There would also be no way for the state to mandate that communities link job growth to workforce housing.
Of course, the state isn't doing that now, and the Legislature shows little interest in anything but allowing private developers to build more dense market-rate housing.
Bill Brand, the mayor of Rendondo Beach and one of the main proponents of the measure, told me that even with a robust volunteer effort, the campaign is clearly going to need paid signature-gatherers. They will need to submit more than 1 million signatures, and these days, that means several million dollars just to get the measure before the voters.
Then, since private developers will probably pour tens of millions into defeating it, the campaign will need even more money.
"We may get some big angels, but I think this is going to have to be funded with a lot of small contributions," he said.
So let's take a step back and look at what's happening here.
This ballot measure, like so much of what winds up on the ballot (and in fact, when it comes to housing policy, so much of what cities can currently do) is a blunt instrument.
It has no subtlety, any more than Prop. 13 (which also emerged after the state Legislature bungled housing policy, in that case property taxes) had any subtlety. It doesn't address the need for social housing, or provide for better rent control, or do any of a long list of things that are needed to prevent displacement.
A ballot measure can only deal with one issue.
But the approach that the state Legislature is currently taking is so badly mangled that it's infuriating a wide swath of Californians.
Progressives in places like San Francisco are angry that Wiener and his cohort want to force market-rate projects into vulnerable communities, leading to displacement—while they refuse to repeal the Ellis Act and Costa Hawkins or pass commercial rent-control, which would allow cities to mitigate the impacts of new development.
Some suburbanites who want single-family housing protected, like Brand and Heath, are mad that the state is trying to undermine that type of zoning. "If the house next door to you is for sale," Brand said, "you're not getting a new neighbor. You're getting an LLC that wants to demolish the place and put up a larger building, and there's no reason to believe any of the units will be less expensive."
Sometimes these groups have little in common. But this measure could bring them together. In fact, much of the language on the website talks not about preserving what's often called exclusive single-family zoning but preventing gentrification and displacement.
Sup. Aaron Peskin, who represents and lives in one of the densest neighborhoods in the country, and has never opposed more density, told me he likes the idea. He said that the lack of affordable housing provisions makes it imperfect, but "it's all we got at this point so I'll take it."
Calvin Welch, who has spent his entire life fighting for affordable housing and against displacement, told me: "I think it is absolutely correct and a way to go to deal with the continued onslaught of bullshit that we face."
This is what happens when the state Legislature makes a total mess of public policy. There's no reason such a sweeping Constitutional amendment, with all kinds of impacts that we can't predict, needs to be on the ballot.
But that's what we get when the Wiener crew and private developers control housing policy.