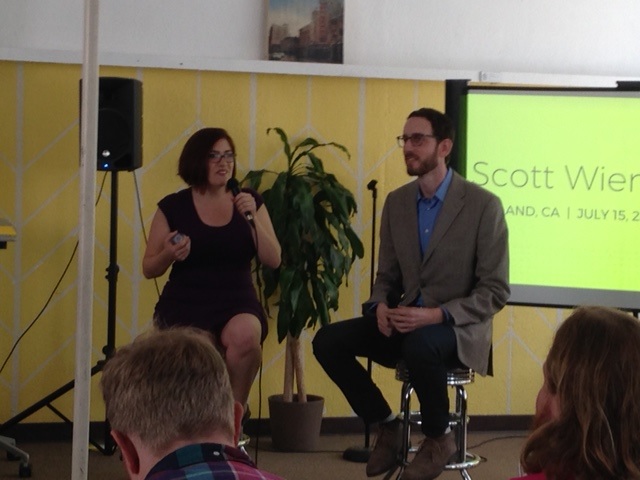 State Sen. Scott Wiener will hold a press conference and rally in Oakland Tuesday/7 to announce that he's re-introducing a new version of his housing deregulation bill, SB 50. It will need to get through committee and off the Senate floor this month.
Yes, SB 50 is back– with some amendments, and the current opposition of the San Francisco Board of Supes (which means the city's official position on the bill is Oppose).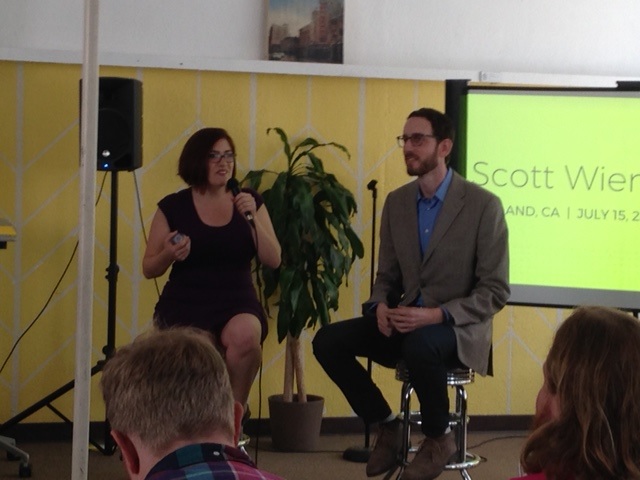 The East Bay Times calls it a Zoning Reform Bill, but it's much more than that. It's a measure that, in essence, would force California cities to rely even more on the private sector to address the housing crisis.
It does not offer a penny of state money for affordable housing. It doesn't do anything to mandate that cities limit office development until they have adequate housing for the workforce. It starts and ends with the assumption – unproven and by some accounts just wrong– that greater density will lead to lower housing prices.
SB 50 seeks to encourage more density on transit corridors – but doesn't provide any state aid for cities that will need to spend far more money than the get from developers to add transit infrastructure (and schools, open space, police, fire, affordable housing or anything else that has to be expanded when you increase the population).
California's tax structure (mandated by the state Legislature and the likes of Prop. 13) makes it close to impossible for cities and counties to recoup from developers the real cost of serving their projects. The big transit measures tend to be sales taxes, tolls, and fare-box fees – hitting the hardest on the poor and working-class, and barely touching the developers and billionaires.
The supporters of SB 50, including the Yimbys, say that zoning that allows single-family neighborhoods is exclusionary and that it's far more environmentally sound to build density close to jobs.
That's true – if the housing that's built is affordable to the workforce.
But the data is really, really clear – the private market has built plenty of housing in San Francisco that's not affordable to the workforce, and almost zero that is. And with the cost of land and materials and labor, and the demand for return on investment from the speculators who fund housing these days, there's no way that private-sector housing will ever be affordable in San Francisco. The minute prices come down to the level that most SF workers can afford, the private developers will stop building.
That's just reality.
But longtime housing activists point out that SB 50 most likely would increase gentrification and displacement in vulnerable communities. Wiener acknowledges that possibility, and the current version of the bill allows some vulnerable communities to be exempted for a few years. There is no provision for the state putting up the money to stabilize these communities.
Nor is there any provision for the state to repeal the Ellis Act or Costa Hawkins, which prevent cities from passing effective laws to prevent displacement.
Now: for those who argue that the local housing marked has any relation to supply and demand, I asked Wiener if he is supporting Prop. E, which would link supply to demand by limiting office space until there's enough affordable housing for the workers. He didn't respond.
The Yimbys in SF haven't taken a position on Prop. E either.
The rally, which will also feature Oakland Mayor Libby Schaff, is on the steps of City Hall, 1 Frank Ogawa Plaza.
The Board of Supes will consider Tuesday/7   deal that could be the final chapter in a 20-year battle between the city, community activists, and the Academy of Art University.
AAU is one of the greatest planning scofflaws in the history of San Francisco, a massive private institution that has grown fast and furious, taken over housing without the proper permits, and built a sprawling campus without submitting the required institutional master plan.
After the late Mayor Ed Lee and the Planning Department allowed the school to get away with violations for years,City Attorney Dennis Herrera finally sued, and after lengthy litigation (involving, among others, former Mayor and Chron Columnist Willie Brown) the supes are now presented with a settlement deal.
Most of City Hall seems to be on board with this, including longtime AAU critics like Sup. Aaron Peskin. Land-use lawyer Sue Hestor, who has been fighting with AAU even longer than Peskin, says the process is moving too fast, during the holiday season, without enough time for full public scrutiny of an immensely complex legal settlement and changes in the city's zoning laws.
That meeting starts at 2pm.
The City Planning Commission will hear a presentation on the Sustainable Neighborhoods Program Thursday/9. It's all about healthy air, clean energy, clean water, and zero waste – and resilience to climate change – all of which are critically important.
It does not, however, address in any way the sustainability of existing vulnerable communities.
In other words, the commission will hear about ways to make parts of San Francisco that have had serious problems impacting the health of local residents better. That's actually a pretty ambitious project. But it won't hear about how to make sure that the people who live there aren't forced out by high rents and speculation (and by some accounts, bills like SB 50).
There is, at this point, no Planning Department initiative to create economically sustainable neighborhoods; that would conflict with the department's longtime position that its job is to facilitate private commercial development, even if the impacts on the city are, well, unsustainable.