The Board of Supes voted 8-2 early this morning to approve a State of Emergency declaration for the Tenderloin.
Only Sups. Dean Preston and Shamann Walton voted no.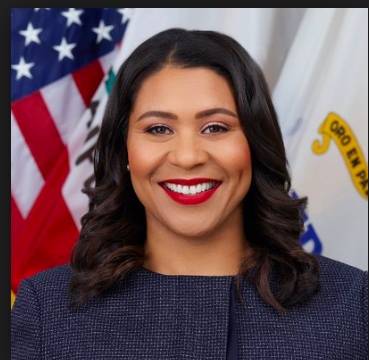 Mayor London Breed, who asked for the extra and pretty limitless powers, demanded that the supervisors hold a hearing the day before Christmas Eve, and dozens of city staff had to show up for a ten-hour meeting. But the mayor never made an appearance.
The extraordinary testimony at the hearing made clear that:
Breed has stated, repeatedly, in public, that she intends to use the police to force drug addicts and homeless people to accept services or face arrest—but her staff had to try to walk back and deny those comments.
The Mayor's Office did very little outreach to the supervisors, infuriating some board members who said they were being asked to approve a sweeping motion with little information.
There was, as of today, no actual plan to deal with the emergency in the Tenderloin; all that existed was a rough draft that was not provided to the supervisors in advance of the meeting.
Although the mayor's staff insisted (with the mayor missing) that there is no plan to use this emergency declaration to add funding for more police action, the measure gives her full authority to do that if she chooses.
"I'm really frustrated with the way this plan has been unveiled," Sup. Hillary Ronen said. "It has created divisions where there did not need to be divisions. I wish the mayor herself were here."
Instead, much of the response to questions was handled by Mary Ellen Carroll, director of the Department of Emergency Management, who was forced to answer questions that put her in direct conflict with the statements of her boss.
"She has left the impression that she will have police officers approach people and say that they have to accept services or go to jail," Ronen said.
"That is not how the plan is being constructed," Carroll replied. "We will be a clearinghouse for services."
Ronen: "The mayor has given the impression that if people don't accept services, they will be incarcerated. We are currently in a backlog of 400 cases awaiting trial. Even if you wanted to do that, the system isn't in place to handle it."
Chief Bill Scott insisted that "We want to get people to a better place" and that arrests would not be a priority. Scott, however, did say that if people are using drugs in public, that's a crime, and the police will respond.
Ronen: "Tell us that what the mayor said isn't true."
That question was never answered.
Not only was the mayor missing, but the newly hired director of behavioral health wasn't around. "The fact that we are all called from out vacations and the director isn't here is a slap in the face," Ronen said.
Public Health Director Grant Colfax tried to fill in, but Ronen made it clear: When people are in a mental-health crisis, there is often no place for them to go.
That, of course, is the crux of what critics say is the problem with this entire plan, such as it is: It does no good to link people to services if those services don't exist.
Preston said that "it's really sad that the rollout of this has been a publicity stunt to deflect blame for the failures of this administration." He noted the key stakeholders were never brought on board; "the Coalition on Homelessness never even got a meeting."
He noted that the statements of Breed's staff conflicted directly with what the mayor has said, repeatedly, in public. "She said 'we are going to make life hell for people who use drugs on the streets.' She said she would use the sit-lie laws against people who are sleeping and camping."
In fact, in a Medium post, Breed said that she intends to
devote the law enforcement personnel and attention that they have asked for, and that is required, to end the culture of tolerance for illegal, unhealthy and unsafe behavior.
"Now," Preston said, "she wants us to trust her and her departments to have absolute power for these plans … even if a fraction of the people asked for services, we wouldn't have the capacity."
He noted: "It's not acceptable that the mayor isn't here, and we can't be expected to rely on comments from her staff" when those comments directly contradict what the mayor has been saying.
It was embarrassing to watch Breed's staff have to try, on their own, to say that what they mayor said over and over again in public is not actually true—without saying that what the mayor said is not actually true.
That put some good people in a horrible position—just because the mayor, who created this situation, didn't show up herself to answer questions.
Walton was clearly unhappy: "I do believe this meeting did not need to take place at this time. … These are the types of issues that require the mayor and the supervisors to come together, and we are pitted against each other, and I do believe that was on purpose."
Preston asked Carroll if there was actually a written plan for the Tenderloin. She said there was one, but it was only in draft form, and she hadn't shared it with anyone on the board.
Both Ronen and Preston asked the deputy city attorney on duty whether the emergency declaration would allow Breed to spend more money on the police without board authorization. The answer: Yes.
The poor staffers stuck with representing Breed said that wouldn't happen—but they won't be calling the shots.
There were some remarkable, if unsurprising, statements. Sup. Catherine Stefani said that "harm reduction has been a failure." Sup. Rafael Mandelman said that when ten or 15 people are using drugs in public, that's not just a health issue but a public-safety issue and the cops need to respond.
In the end, Carroll said that the declaration was needed to cut through "bureaucracy" and "red tape" that makes it hard to fill positions and sign contracts. But that's something the mayor could have addressed long ago; in essence, she is saying that her own failures mandate this sweeping change. Now the people who work for the mayor are going to have to figure out how to keep their promises to the supes, when Breed clearly has other ideas.