In May of 1964, Dr. Martin Luther King spoke at the Human Dignity Rally at the Cow Palace in Daly City. He spoke of the urgent need to pass the landmark Civil Rights Act of 1964, a call he would repeat later that month at the LA Coliseum.
"Now is the time to make real the promises of democracy," King said. "Now is the time to make justice a reality for all of God's children. This is the challenge of the hour."
For San Francisco District 10 Supervisor Shamann Walton, who was the first Black man elected President of the Board of Supervisors, the challenge of 1964 feels a lot like the challenge of 2022.
"Voting is really one of the equalizers that can take people from poverty and give them a voice in decision-making," Walton said. "It's a shame that this is still not guaranteed for people of color."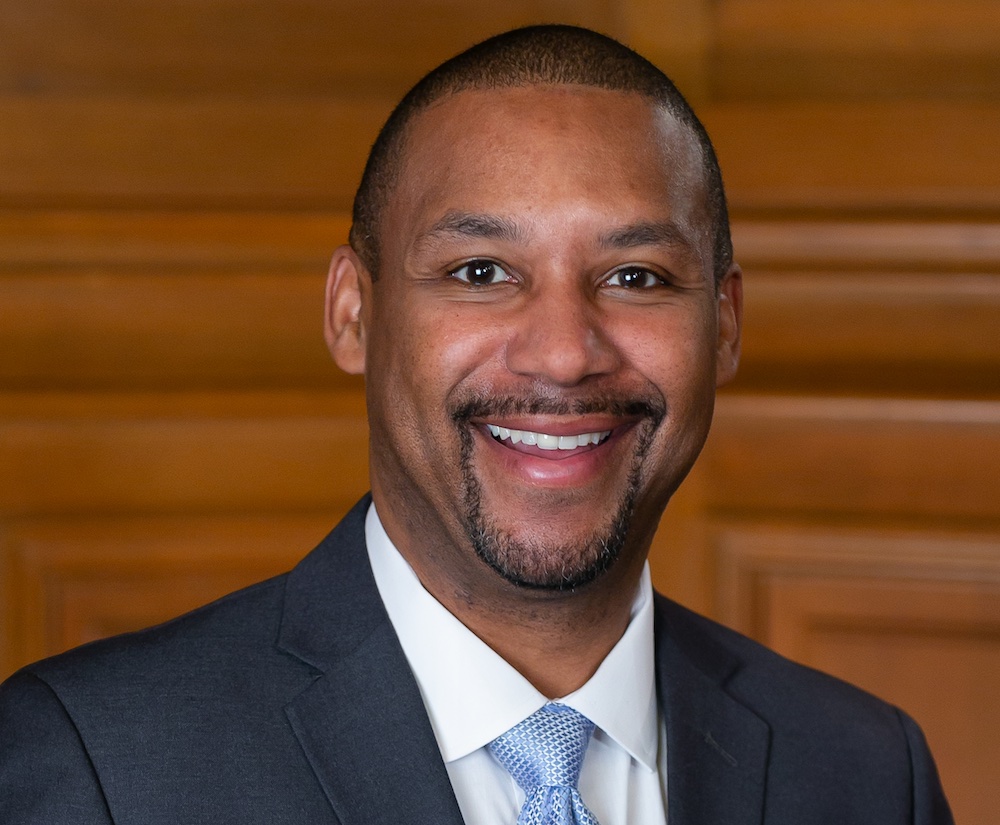 The current political fight over voting rights is directly linked to King's 1960's fight for Civil Rights legislation, embodied by the Freedom to Vote Act and the John Lewis Voting Rights Act. And the proximity of the January 6 attack on the Capitol to the MLK holiday is not lost on Walton, either.
"One thing I think that all of us thought we could count on, regardless of the inequities, was that there would always be a peaceful transfer of leadership," Walton said.
The Capitol insurrection offers a stark contrast to King's philosophy. Walton holds firm that nonviolent tactics are still viable today.
"You battle injustice with laws. You battle it with peaceful protest. And we know that when Dr. King took the lead in this way during civil rights, he was successful. The Montgomery bus boycott actually worked."
"And he didn't just have a message of nonviolence. He had a message of getting things done. People can protest nonviolently in a manner that they can be proud of—and still get results."
**********
In July of 1964, MLK returned to the Cow Palace for the Republican National Convention to urge the Party of Lincoln to support not only the Civil Rights Act but also California's Rumford Fair Housing Act, whose goal was to end racial discrimination in the housing system.
"The current Negro revolt … will be infinitesimal compared to the civil strife which would ensue if the enactment of the new civil rights bill receives the same kind of resistance imposed to the implementation of the (school) segregation decision," King warned the attendees of the convention.
Jameel Patterson, Associate Director of the New Community Leadership Foundation, believes King's message of Black home and business ownership remains key to strengthening—if not saving—the Black community in San Francisco. That's why he's part of the Fillmore Heritage Center Equity Partners team working for Black ownership of the Fillmore Community Center as a form of reparation in housing.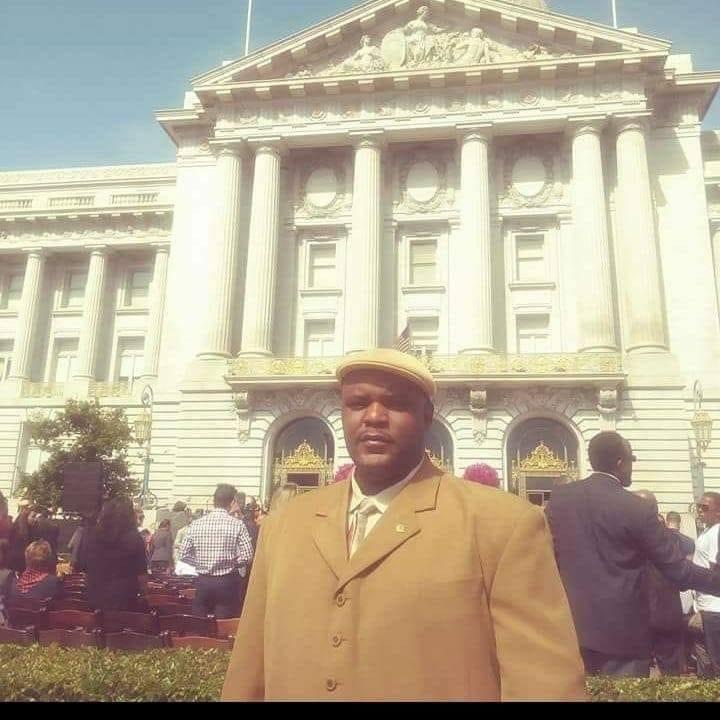 "The Fillmore community, the Harlem of the West, was unjustly destroyed," Patterson said. "We had a thriving community. Governments should build on thriving communities, not destroy them."
Through Redevelopment, the City transformed a community of home-owners into a community dependent on government assistance, Patterson said.
"Because of what happened in San Francisco, a just form of reparations would be for African Americans to get free housing in the Fillmore. This would help generations to come."
Patterson said there's been layers of gentrification in the Fillmore.
"We're approaching reparations on a local level, not a national one. Being local and specific is a gamechanger with reparations."
*********
Martin Luther King returned to the Bay Area in 1967, a year before his assassination, and offered another landmark speech at Stanford titled "The Other America."
"There are literally two Americas," he said. "The first America is overflowing with the milk of prosperity and the honey of opportunity. The second America is filled with millions of work-starved men who walk the street daily."
Arieann Harrison, daughter of Bayview environmental activist Marie Harrison and head of the Marie Harrison Community Foundation, agrees that passing voting rights laws and providing housing is critical. Another leg of community stability is access to steady, gainful employment, which can help bridge the gap between the haves and have nots of the two Americas.
"What MLK means to me is that our lives begin and end on the day we become silent on the things that matter," Harrison said.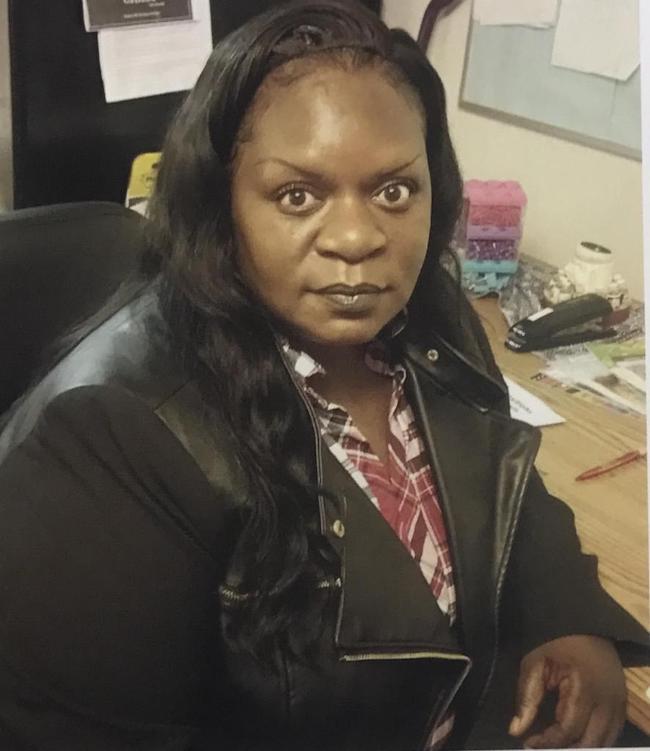 Harrison lauds education that prepares students for careers, but she also notes that young people in her community are graduating with college degrees that don't adequately prepare them for jobs—which leaves them not only unemployed, but with crippling debt.
"By the time they graduate, the field they were studying in is no longer accessible, attainable, or available. Plus our dollars from our work are not outpacing inflation, which they haven't been for a long time"
Harrison saw some empathy during the pandemic, but she also saw "the ugly monster of racism" rear its head in terms of who was able to work safely (at home and online) and who was not ("frontline" workers who were forced to commute and work in conditions that exposed them further to COVID).
As far as what King would advocate to make things better, Harrison believes in "following the money."
"Instead of going directly after the mayor, you have to understand how our politicians' hands might be tied. We can go outside the mayor's office and protest, but if we want to change the dynamics within our community, we need to target where the money is coming from. That changes the dynamic of how effective you can be."
*******
Whatever Bay Area residents feel they know or don't know about Martin Luther King, Elizabeth Gessel, Director of Public Programs of the Museum of the African Diaspora, hopes many will participate in the museum's virtual celebration of MLK on Mon/17.
"What King really offered is a more true and admirable version of America than what we have," Geseel said. "And not just for Black people but for everybody."
Gessel noted that King's message was not just a question of tearing down Jim Crow laws and segregation, but of building up the economic prospects for the poor and people of color, which is ultimately a question of power and how to use it responsibly.
"Power at its best is love implementing the demands of justice," King wrote in his final book before his assassination, Where Do We Go From Here: Chaos or Community? "Justice at its best is love correcting everything that stands against love."