For the first time in at least ten years, the number of people living on the streets in San Francisco has declined—and that's during a continuing pandemic that has closed congregate shelters and made employment much more difficult for vulnerable populations.
It's not a huge decline, but it's a drop, and if it's part of a trend, and there's good reason to believe it is, one of the most intractable crises in the city is getting a little bit better.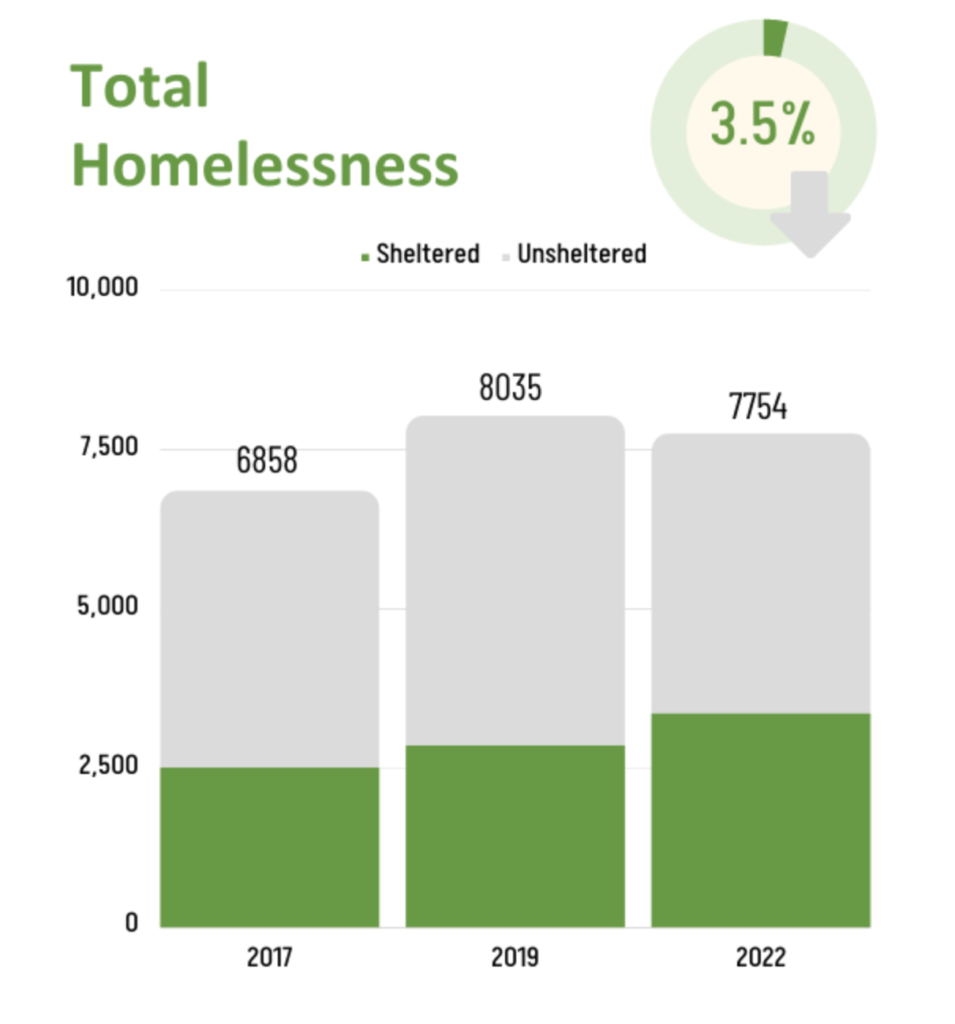 And there are reasons for that: Over the past few years, progressives have pushed measures that raised taxes on the wealthy to fund programs to get people off the streets. Progressives on the Board of Supes have pushed the city to lease and buy empty hotel rooms. All of these things are slowly having an impact.
Proposition C, in particular, is making a big difference.
Here's what's interesting: While the big-money groups and the Yimbys have been attacking the left over housing issues, pretty much everything that is working, and getting people off the streets, came from the progressive camp—and was opposed by the mayor and her allies.
Mayor London Breed opposed Prop. C. She opposed Prop. I, and still won't spend the money the way the voters wanted. She opposed the supes when they wanted to lease more hotel rooms for homeless people during the early days of the pandemic.
And all of the things that she opposed turned out to be successful.
From MissionLocal:
Meanwhile, the mayor has stalled plans to use $64 million approved by the Board of Supervisors for the small sites program, which keeps low-income residents in place by purchasing their buildings.

Kelley Cutler, organizer for the Coalition on Homelessness, said that money from 2018's Proposition C – which Breed opposed – seems to have helped the city's homeless already. Prop. C levied a tax against large businesses to fund homelessness support, including the purchase of more buildings, improving mental health provision, and creating more shelters. More money from the proposition will become available in the coming years.
San Francisco mayors have a long history of opposing progressive measures, then taking credit for them after they are passed and succeed; Gov. Gavin Newsom ran for office in part on the value of Healthy San Francisco, which then-Sup Tom Ammiano had to fight him constantly to get approved.
In the end, it doesn't matter who gets the credit if homeless people are getting into housing—but in the political realm, it matters that some approaches work, and some don't. I hope the local news media, which has mostly bungled this story, can get the point.