With the days growing longer and the weather warming up—and Karl The Fog tweeting out appropriate clothing options, alongside snarky Dad joke humor—live music is poised for a comeback in the Bay and across the country. Music performance, like inflation (bad joke, but you get the point), is set to reign supreme this summer.
Hardly Strictly Bluegrass, for example, has returned with such faith in progress that their website has posted a save the date for Septmber 31-October 2, after surviving a back-to-back cancellation cycle from 2020 through 2021.
Take in the Bay Area's own mini-performance run, with festivals returning to Golden Gate Park, Mission side streets, outdoor amphitheaters, camping grounds, and other venues—whether new spaces presenting rad music or old standby marquees, nightspots, or concert ballrooms returning to form. It's about to start. Bring your masks, as well as beer koozies, sunglasses, and sunscreen. The Summer Concert Tour in San Francisco is about to begin!
CHULITA VINYL CLUB AT THE KNOCKOUT, SAT/7
Begin your reintroduction to public music in very good form. This trailblazing community, an all-vinyl, all-genre DJ collective of women, gender-nonconforming, non-binary, LGBTQ+, and self-identifying people of color, will remind everyone, as stated on their site, EL DISCO ES CULTURA, with a vast collection of vintage vinyl that will get you jamming. 10pm-2am, $5 cover. More info here.
DURAND JONES & THE INDICATIONS AT FOX THEATRE, MAY 21
Five friends who met as students at Indiana University and recorded their first record in 2016 for $452.11 (including a case of beer) have used regal strings, falsettos, and pastel horn lines to deliver a Saturday Night Soul Party vibe on every release in their brief existence. What to expect is a mix of dusty 45s vibes and throwback funk and disco "smell good, look good, feel good" '70s synth sheen arrangements.
Whoops. Two things I forgot to mention. La Doña, a San Francisco native who uses hip hop and reggaeton music to create Frisco slappers about "boss shit and desire," is opening with guaranteed Mission heat. And the performance is completely sold out. So consider thinking outside the box…warm up those street muscles and get crafty.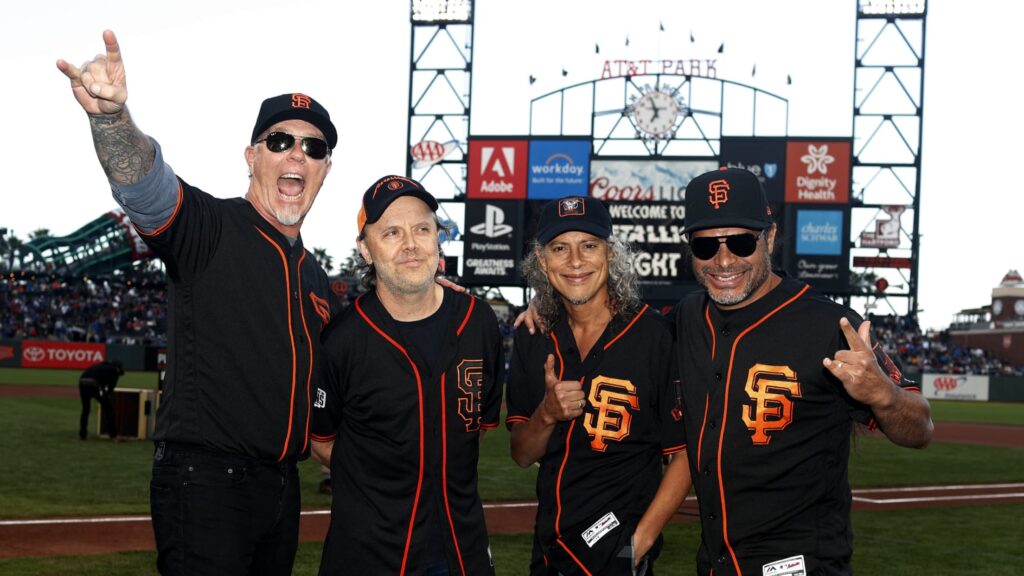 METALLICA NIGHT AT ORACLE PARK, MAY 24
Garlic fries, an overpriced beer, and "For Whom the Bell Tolls" pounding like bricks in the background as the mist rolls in and the seagulls descend. Is this what Ernest Hemingway was referring to in the aforementioned novel? No, I don't believe so. But I'd take copious Metallica songs at the ballpark any day.
For the ninth year in a row, the San Francisco Giants are paying homage to these fog-bustin' guitar gods. You won't want to miss this special evening when the band members perform the National Anthem before the game, throw out the first pitch, and celebrate the orange and black.
Each ticket includes admission to the game against the New York Mets and a Metallica-themed Giants T-shirt. They are priced from $25 and up here.
MONOPHONICS AT THE CHAPEL, JUNE 4
This veteran San Francisco-based psychedelic soul band has always pushed boundaries of genre. Sage Motel, their upcoming project, is a concept album trapped in that "drum-heavy, distorted, and fuzzy soul" atmosphere of creation. The Chapel appears to be the ideal size venue for exploring this theme. 9pm, $35. More info here.
JOE JACKSON: THE SING YOU SINNERS TOUR AT THE MASONIC, JUNE 4
David Ian "Joe" Jackson is a true legend. Period. This English musician and singer-songwriter is associated with the 1980s Second British Invasion of the United States, transitioning from punk to new wave, jazz-inspired arrangements, and eventually pop. "Steppin' Out," his Top 10 hit, meal ticket, and passport to the world, I first heard on WBLS, New York's top Black radio station, in the early 1980s. That is, indeed, swag, my friend. 8pm, tickets start at $65. More info here.
ERYKAH BADU AT GREEK THEATRE, JUNE 10
Erykah Badu is a genre unto herself, having alternated between leading and contributing to the culture for over 25 years. Yes, the career draws from a wide range of influences, including jazz, funk, soul, hip-hop, and electronic music. The glue, however, is Badu, who always has her antenna up, pulling in sounds, vibrations, and, most importantly, directions the culture is heading. It doesn't matter if she's being produced by, well, anyone or collaborating with Questlove, Q-Tip, Tyler The Creator, the late J-Dilla, and others. In response to the final product, they would all say. Oh, it's Erykah running the show.
A couple of hours at The Greek with Erykah Badu, blowing that science, conducting that brand of soul throughout the air, feels already like a fantastic night. Oh, and Noname is also opening. 6pm, tickets start at $55. More info here.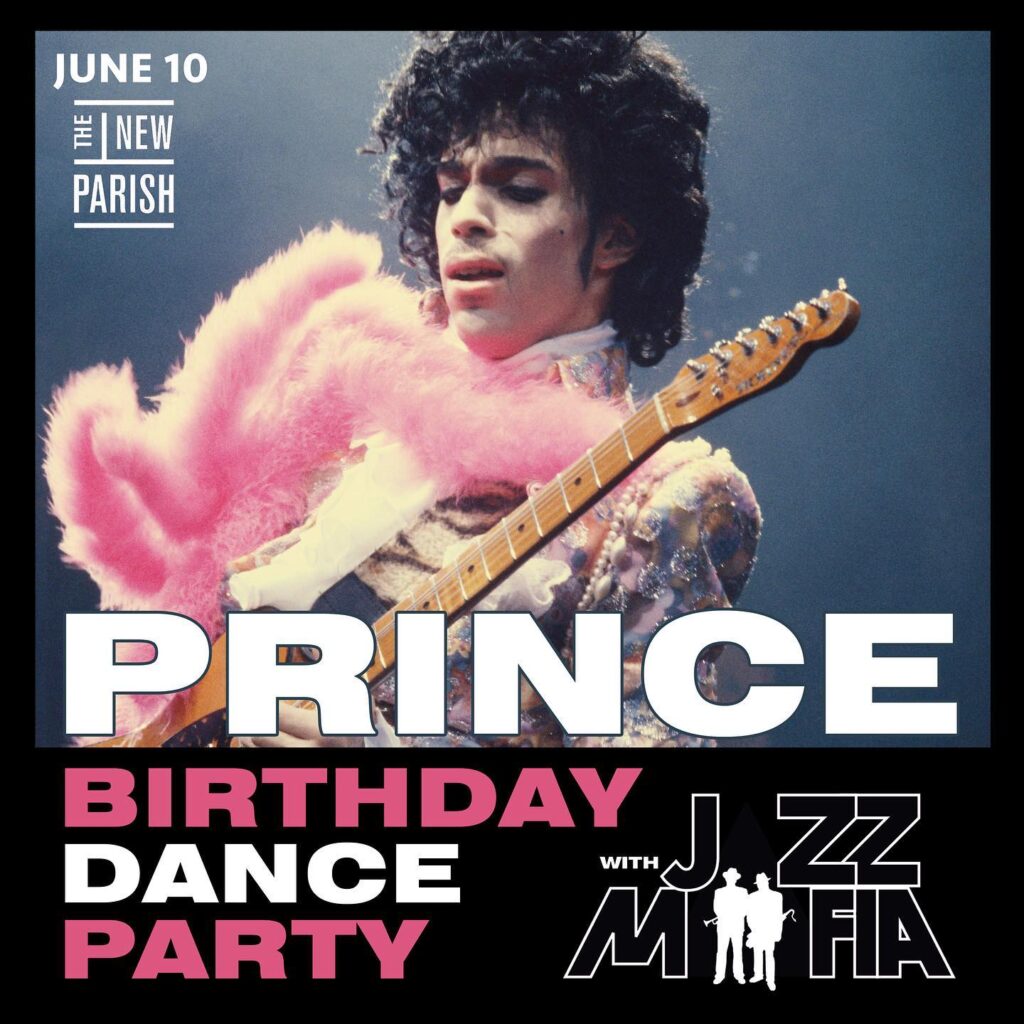 PRINCE BIRTHDAY DANCE PARTY WITH JAZZ MAFIA AT THE NEW PARISH, JUNE 10
The mark of a world-renowned entity is the unending celebration of their genius at every opportunity. I, like the rest of the world, mourn the loss of Prince. On his birthday, we are fortunate to have Jazz Mafia perform a special tribute to Him with an All-Star band, so that we can all make a joyful noise and move our feet and butts in praise of The Purple One. 8pm, $18. More info here.
STERN GROVE FESTIVAL, JUNE 12-AUGUST 14
The Stern Grove Festival, which is celebrating its 85th summer concert season, found a creative way to publicize one of the best lineups in the gala's history. Call it unintentional, social media savvy, or just plain dumb Muni luck.
Toro Y Moi, LeAnn Rimes, Too Short, Cold War Kids, Cat Power, Old Crow Medicine Show, Tower of Power, Taj Mahal, Liz Phair, and others will be performing. Yes, the names of these artists were plastered on a Muni bus poster two weeks before the official announcement.
With the response this array has received thus far, it appears that this free weekly extravaganza, which embodies San Francisco's commitment to live performance in public spaces, is a tradition that will withstand human miscommunication or natural disasters. Remember, a devastating flood ended the season prematurely last year. And while repairs are ongoing, the Grove is ready to welcome you. This unbreakable show will go on.
Tower of Power and Too $hort will kick off the festival on June 12, and Grateful Dead founder Phil Lesh will close out the concert series on August 14.
The 10-week series continues to be free for all attendees of all ages, although fans must first RSVP in advance to reserve their spot for each concert, so get those keyboard fingers ready. Online reservations to the season opener begin on Tuesday, May 31 here.
Behold, here is the 2022 schedule:
June 12: Tower of Power, Too $hort
June 19: Toro Y Moi, Hello Yello
June 26: Liz Phair, Madi Diaz
July 3: Cold War Kids, Geographer
July 10: Old Crow Medicine Show, Molly Tuttle
July 17: Cat Power, Spelling
July 24: LeAnn Rimes, Amythyst Kiah
July 31: San Francisco Symphony
August 7: Taj Mahal, Monophonics
August 14: The Big Picnic featuring Phil Lesh & Frien