In 1994, Judd Winick and Pam Ling entered "The Real World: San Francisco" house at 953 Lombard Street in Russian Hill expecting nothing more than a cool experience.
"Pam was going to become a doctor and I was going to become a cartoonist, so being on TV for a while was not going to necessarily help our careers," says Winick. "We just thought it was going to be awesome. Then it wound up being this incredibly fulfilling and defining experience in our lives."
Not in small part because that's where the couple—who got together and eventually married after the show wrapped—originally met. But it's also where they encountered another castmate, Pedro Zamora, a Cuban-American AIDS activist, who changed the trajectory of their lives forever.
With his matinée-idol looks, quick wit, and fascinating backstory—leaving Cuba at the age of eight for Florida as part of the Mariel boatlift and excelling in school until an HIV diagnosis in '89 propelled him into AIDS activism and education—he was an easy pick for producers looking for the show's first HIV-positive cast member.
He used his time on the series, from February to June of '94, to lecture around the Bay Area, attend ACT UP protests, and date Sean Sasser, whom he eventually exchanged vows with in a same-sex commitment ceremony—the first to ever air on television.
But his health was declining rapidly—exacerbated by the ongoing stress from conflicts with his racist and homophobic roommate David "Puck" Rainey, who was eventually voted off the show—and he passed away that November.
Since his death, the memory of the man who predicted he'd die before 30 lives on through a Miami street (Pedro Zamora Way), four organizations started in his name, and the National AIDS Memorial Grove's Pedro Zamora Young Leaders Scholarship. Winick and Ling are both on its selection committee. 
In fact, they have dedicated much of their lives and careers to keeping Zamora's legacy alive. Winick, a professional cartoonist, best known for his New York Times bestselling Hilo Series, released the award-winning autobiographical graphic novel, Pedro and Me: Friendship, Loss, and What I Learned (2000); and Ling, a general internist, devoted years to HIV/AIDS research before becoming the Director for the Center of Tobacco Control Research and Education at UCSF.
"After he passed away, there didn't seem like a good reason to stop talking about him," says Winick. "I'm sure there were plenty of people with AIDS who were much more abundantly qualified to do it. But we were two other people on this show that millions of people already know."
"People change their lives after they hear a story," adds Ling. "The power of that story, particularly in the media, can have an incredible lasting impact."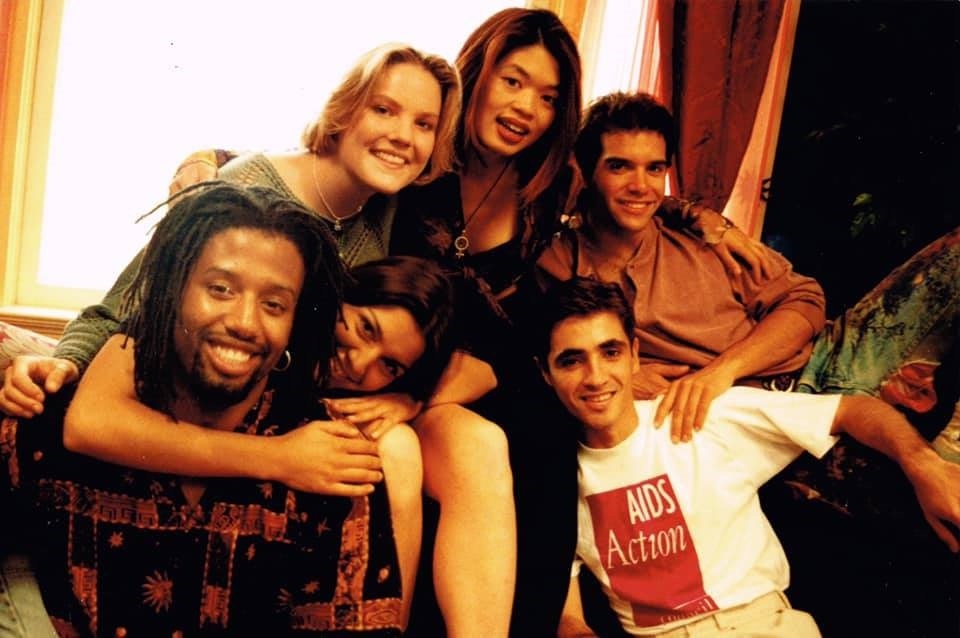 The couple most recently shared memories of Zamora in Method Films' Keep the Cameras Rolling: The Pedro Zamora Way.
Screening at both SF DocFest (Sat/4) and Frameline (Mon/20), the 98-minute documentary feature reflects on Zamora's 22 years on this planet via "Real World" clips, home movies, and interviews with family, friends, and former "Real World"-ers, as well as those like Dr. Anthony Fauci and former President Bill Clinton, who were touched by his immense courage in the face of adversity.
The film is a fitting tribute to an icon who despite the many hardships he endured during his boundary-breaking months on "The Real World" always demanded that MTV "Keep the cameras rolling."
I spoke to Winick and Ling about their "Real World" experience with Zamora, what viewers didn't see on the show, and why continuing to spread the activist's message remains critical in 2022.
48 HILLS Going back to 1994, what were both of your experiences with the LGBTQ community and HIV/AIDS before setting foot in "The Real World" house?
PAM LING When I did "The Real World," I was a third-year medical student, so I'd had some experience with patients living with HIV. What I didn't have was experience living with a friend who had HIV. Particularly a friend like Pedro who I identified with so strongly because he was such a good student, potentially a medical-school type.
JUDD WINICK I had no experience with HIV/AIDS. I thought I was worldly but all I knew about it was what I got from the media. When I found out that we were going to be living with someone who was HIV positive, I envisioned us living with HIV walking around on two legs. And despite what I told producers Jon Murray, Mary-Ellis Bunim, and George Verschoor, I was mostly thinking, "Oh, we're going to be living with someone who has AIDS." So I was more than a bit trepidatious.
48 HILLS How did things change when you met Pedro?
JUDD WINICK I liked Pedro right from the start. Early on, I had asked Pedro what he did and he said, "I'm an AIDS educator." "Oh, OK," I thought, so it's Pedro and honestly, at that moment, I was relieved because it had dawned on me that I wouldn't be living with HIV walking around on two legs. I was living with Pedro and I liked him quite a lot. And with that, it dawned on me, that "Oh no, it's Pedro," because I like him a lot.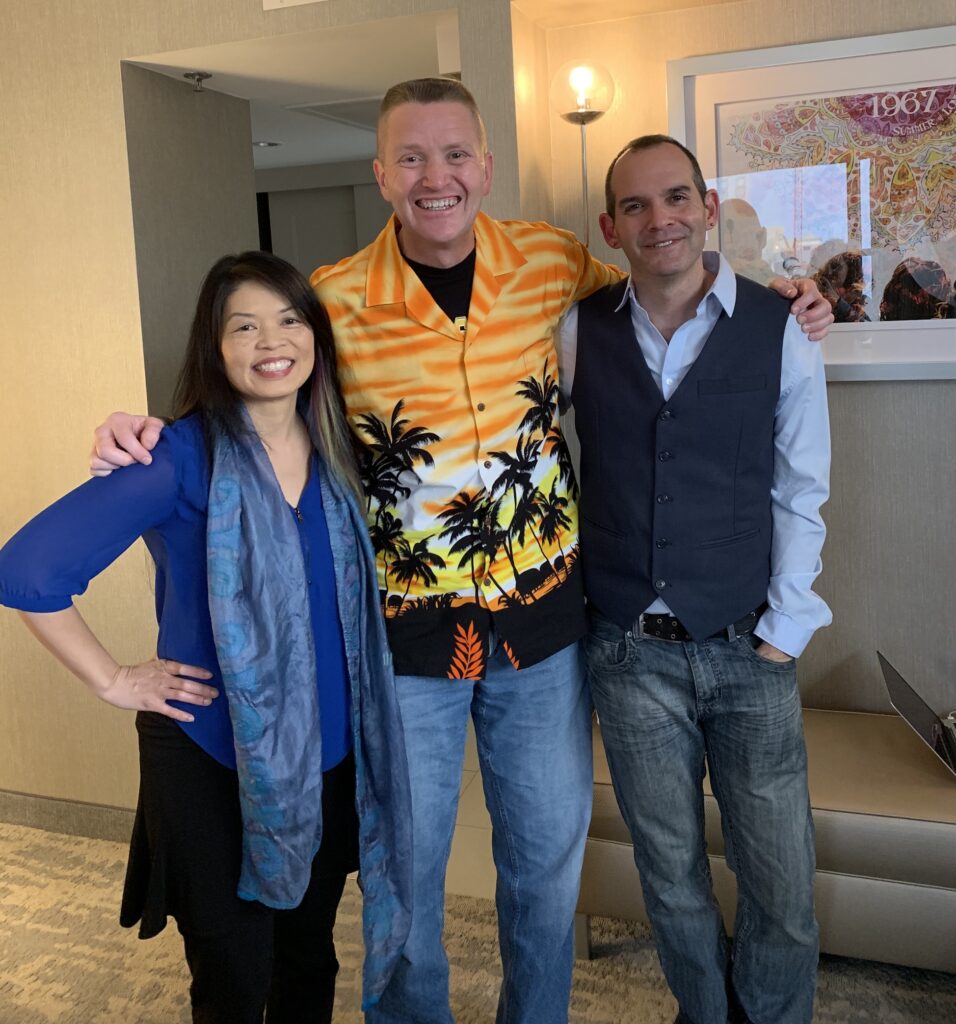 48 HILLS By sharing a room with him, Judd, did you gain any unique insight into his life?
JUDD WINICK Yes and no. I don't think I had any more insight than Pam did because of private things I would share with her almost immediately. A case in point was that Pedro got night sweats a couple of months after we were living there and that was new for him. It was in the middle of the night and he woke up with a groan and said, "I have night sweats," and we said, "OK, let's go do laundry." The next morning, when I woke up, I went over to Pam and said, "So what are night sweats?" And Pam said, "Pedro has night sweats?" and said, "Yeah, I don't think we're going to tell anybody."
So we quickly took on an older sibling thing with Pedro. It was important to us that we look out for him and it was important for him to be on the show for people to see what it was like living with AIDS—and we wanted to support him in that. That meant that in some cases, we weren't being completely honest about how he was doing.
48 HILLS From the new documentary I learned that Pedro often processed living with HIV with gallows humor, which MTV chose not to air. Was there other stuff related to Pedro that was considered too racy for TV?
JUDD WINICK Not really. I think the most well-rounded and honest portrayal of anyone who was on the show was probably Pedro. And this is 1994 before we'd been using words like progressive. Back in '94, gay people weren't on TV, especially in gay relationships. Sean [Sasser] and Pedro were dating—and they showed everything. They showed them holding hands. kissing, and doing things couples do.
PAM LING I think they took out some of the most racist stuff from Puck. I think they wanted Puck to be an antihero, so they had him being loud, gross, and controversial but they didn't show some of the more racist, homophobic, and antisemitic things he said. If they had shown a lot of the ugly stuff, he would have just been a monster. So I think they were a little bit easy on Puck.
48 HILLS What do you think made Pedro a great poster child for the HIV-positive gay community?
PAM LING I think Pedro was an ideal spokesperson because he was media savvy and an educator, so he could tell what questions people had like "Could you get infected by using the same plates?" even before they asked them.
The other thing that worked for Pedro is that he was just delightful, movie-star good-looking, charming, and funny, so it's hard not to fall in love with him. I think that was effective for humanizing what it's like to live with HIV.
48 HILLS What was the importance of seeing a gay commitment ceremony on a mainstream TV show like "The Real World" in 1994?
JUDD WINICK The story we like to tell was that right around the same time on "Melrose Place," one of the characters, Matt was gay and [had a flirtation with a man] who was closeted. It leaked that they were going to kiss and people complained so the network chickened out and didn't show the two men kissing.
Quite the opposite was going on on "The Real World." Sean and Pedro kissed and held hands and had a commitment ceremony. I think these two young men acknowledged that they didn't have a lot of time, so they wanted to do this for each other and their friends and family and say, "We are together."
48 HILLS I always thought that it was so cool that you and Pam defended Pedro to some of the other housemates who were homophobic and AIDS-phobic at a time when that atttitude was de rigueur.
JUDD WINICK For us, it wasn't very hard to be his friend. Pedro made it easy. That's just what we did. We supported him.
PAM LING Judd mentioned earlier that we had an older sibling vibe and I think if someone is coming after your little brother, you do need to stand up.
48 HILLS Both of you were by Pedro's side when he was hospitalized just a couple of months after leaving the show and when he died that November, just hours after the season finale aired. Was he able to watch the series and see himself making TV history?
JUDD WINICK I'd say the last bunch—probably not. The commitment ceremony episode—not only did he see that, but also Bunim-Murray sent over all of the raw footage, like six hours on VHS.
He really liked watching that so we watched it over and over. That probably meant more to him than watching the cast trip to Hawaii, for example, but we showed him the episodes as they came in and he'd always watch.
48 HILLS Why is this doc important for a new generation that never watched "The Real World: San Francisco"?
PAM LING There's a whole generation of young people that don't want to watch 27-year-old reality TV as quaint as it is. So it's an opportunity for a new generation to get to know the story and unfortunately it's also a story that needs to be told.
Some things have changed a lot, like treatment for HIV can now be taken one pill a day. On the other hand, young people getting truthful and frank sex education is something that still needs to happen in this country. There are still huge barriers to relatable, honest, good sex education. There are still huge barriers around sexual and gender minority young people, which means that stories like these that help people connect to and humanize young gay people living with HIV are still really needed.
Keep the Cameras Rolling: The Pedro Zamora Way, Sat/4, $15. Tickets and more info here.
Keep the Cameras Rolling: The Pedro Zamora Way, Mon/20, $17.50. Tickets and more info here.
For further info on SF DocFest, click here.
For further info on Frameline 46, click here.