The first "official" concert I went to was the Temptations and Four Tops in Detroit, Michigan. It was the late '70s, and the Motown legends were in a bit of an awkward phase, grappling with the late-disco era by pouring on the nostalgia—the show had us seated at high-top tables while the groups, still sensational, whipped through their hits in colorful suits and huge bow ties, the Temps especially eschewing their politically-tinged funk for a family friendly revue of the hits. (They still had some great music, including mega-smash "Treat Her Like A Lady," ahead of them.) It was schmaltzy, groovy, and epic.
Anyone from the Motor City (or who loves music) has a deep relationship to the Temptations, even those who fled to the suburbs, and their story is perfect for dramatization: Five phenomenally talented young men rising from their neighborhood during one of the most momentous musical times in history to claim the crown of number one R&B act of all time, then tragically falling apart due to ego, drugs, alcoholism, cancer, suicide, and the pressures of being Black artists in a white world. Yet still the spirit (and one form or another) of the Temptations carried on, soaring on the wings of the music—and what music!
The story has indeed been told before, in a terrific 1998 NBC miniseries. That show was based on a book—and produced—by Temptations founding member Otis Williams, and while it took liberties, some on the edge of legality, with the story, it burnished the legend with great performances and a renaissance of the tunes. Now comes "Ain't Too Proud: The Life and Times of the Temptations" (through December 5 at Golden Gate Theatre, SF), the hyper-energetic Broadway smash jukebox musical, also produced by Williams and told from his point of view, that will have you bopping in your seats and reliving key pieces of Detroit, and Black American, history.
Look, this is a jukebox musical, so you need to just lean into the cliches—there are plenty here—and roll with it. The crucial parts are the performances, here almost pitch perfect, as Otis (Marcus Paul James), Melvin Franklin (Harrell Holmes Jr.), Paul Williams (James T. Lane), David Ruffin (Elijah Ahmad Lewis), and Eddie Kendricks (Jalen Harris) come to life. It helps that the songs themselves, from early Isley Brothers remake "Shout" through politically conscious "Ball of Confusion" pretty much narrate the historical times themselves, as we touch on topics like segregation, inner city uprisings, the Black Power movement, and the Vietnam War.
There's even a surprising and edifying focus on the songwriting itself, especially when Motown honcho Berry Gordon Jr. moves from acclaimed genius Smokey Robinson (whose high-pitched voice is unfortunately played for laughs) to less well-known genius Norman Whitfield.
"Ain't Too Proud" rightly won a Tony for Sergio Trujillo's tremendous choreography, which holds the show together and was, of course, the Temps' signature. Any show like this will have its quibbles from purists: Sometimes the music snaps in and out of focus, especially when the singers very occasionally improvise, and although the actors playing Temptations besties the Supremes gave it their best go in a re-enactment of their brilliant appearance together on the Ed Sullivan Show in 1968, nothing can really top that moment or set. But those are piffle, this is a show you should catch before it goes for the buoyant music alone.
MORE EVENTS OF NOTE
THU/1: DRAG QUEENS ON ICE Strap on those skates at the Union Square Skating Rink, but first revel in the ice swan pageantry of several shivering drag queens as they swoop and swirl in mostly grace to the hits of today. Lady in Red Donna Sachet is the emcee at this fabulous annual event. 7pm, Union Square Ice Rink, SF. More info here.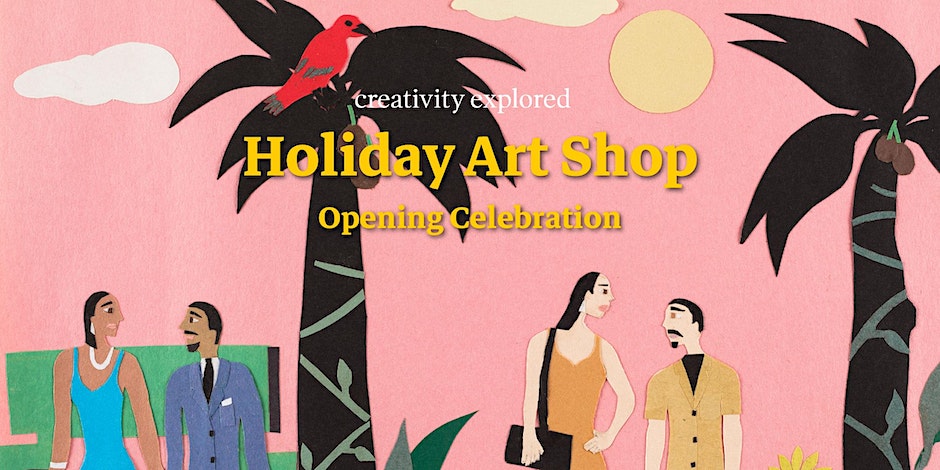 THU/1: CREATIVITY EXPLORED HOLIDAY GIFT SHOP OPENING CELEBRATION Celebrated nonprofit art gallery Creativity Explored showcases work by developmentally disabled adults and others requiring special care, available during an annual holiday art sale that yields unique treasures and helps fun the organization's mission. There's a mini-dance party, too. 6pm-9pm, Creativity Explores, SF. More info here.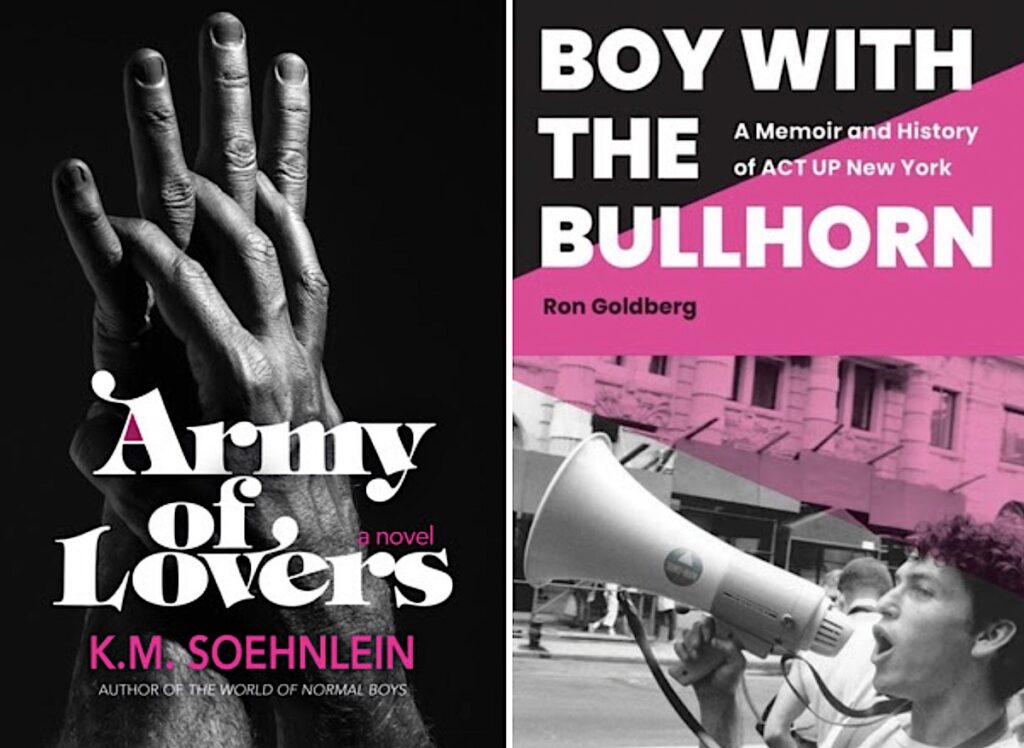 THU/1: WORLD AIDS DAY READING: K.M. SOEHNLEIN AND RON GOLDBERG "Two veterans of the tumultuous ACT UP years in 80s New York will read together for the first time to mark World AIDS Day 2022. Army of Lovers author K.M. Soehnlein, who came to San Francisco in the early '90s, recently returned from a mini tour to Los Angeles, New York and Palm Springs after his book enjoyed an emotional launch during this year's Litquake. The SF Chronicle describes the book as "a novel that delivers on literatures great themes of love and loss." Ron Goldberg, a self-described "gay Jewish theater queen turned activist and writer" released Boy With The Bullhorn in September of 2022. The title refers to his duties as "chant queen" where he used a bullhorn to lead protestors as they confronted politicians, scientists, drug companies, media and often the general public. 6:30pm, Green Arcade Books, SF. More info here.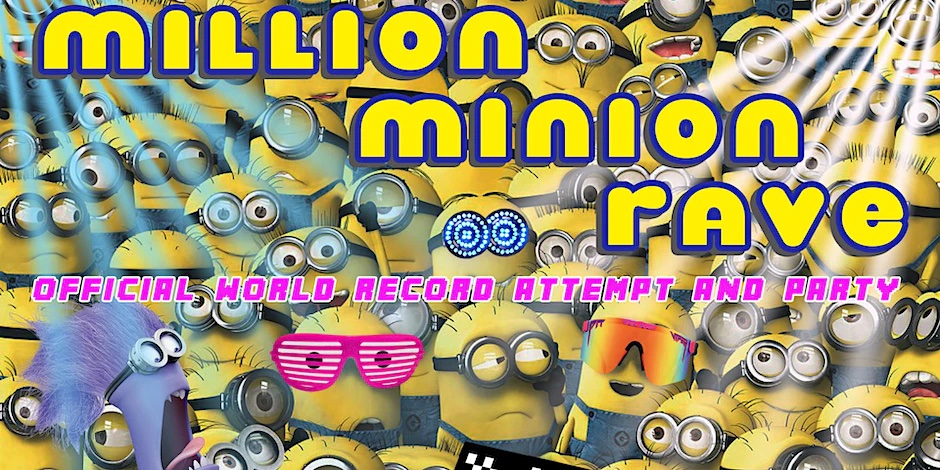 FRI/2: MILLION MINION RAVE Bananas, fart guns, and big yellow energy are called for at this hilariously goofy gathering, attempting to smash the world record for the largest gathering of people dressed as Minions—all overseen by EDM DJs masquerading as Gru. I, too, can't believe I am recommending this but I missed out on the Shrek rave last month, so here you go. It looks fun. 9pm-2am, Rickshaw Stop, SF. More info here.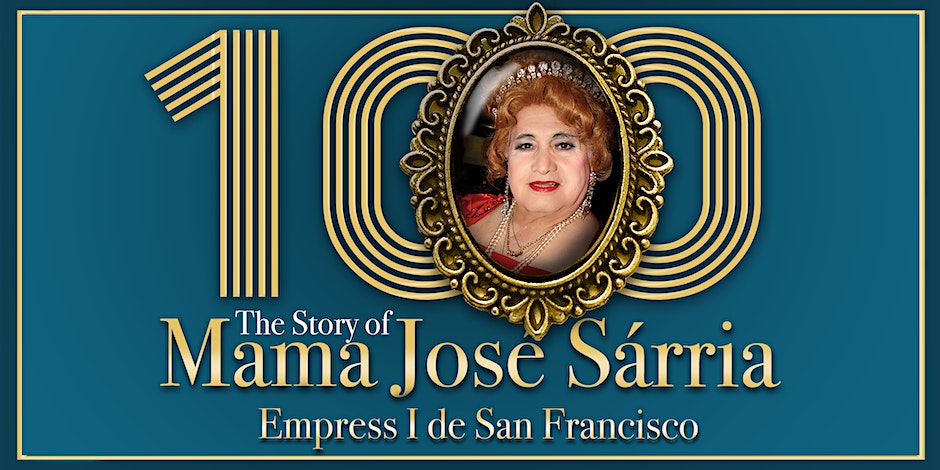 SAT/3: EMPRESS JOSE SARRÍA I, THE WIDOW NORTON'S 100TH BIRTHDAY CELEBRATION She may have left us several years ago, but the legacy of trailblazing LGBTQ political activist, drag hero, and creator of the charitable and venerable Imperial Court of San Francisco Jose Sarría lives on. "Join us for the Story of Mama José Sarria told through the decades against a backdrop of images of Jose and of San Francisco. With songs and testimonials from dignitaries, monarchs, and courtiers near and far. This will be a benefit for the San Francisco Night Ministry." 5:30pm-8:30pm, Oasis, SF. More info here.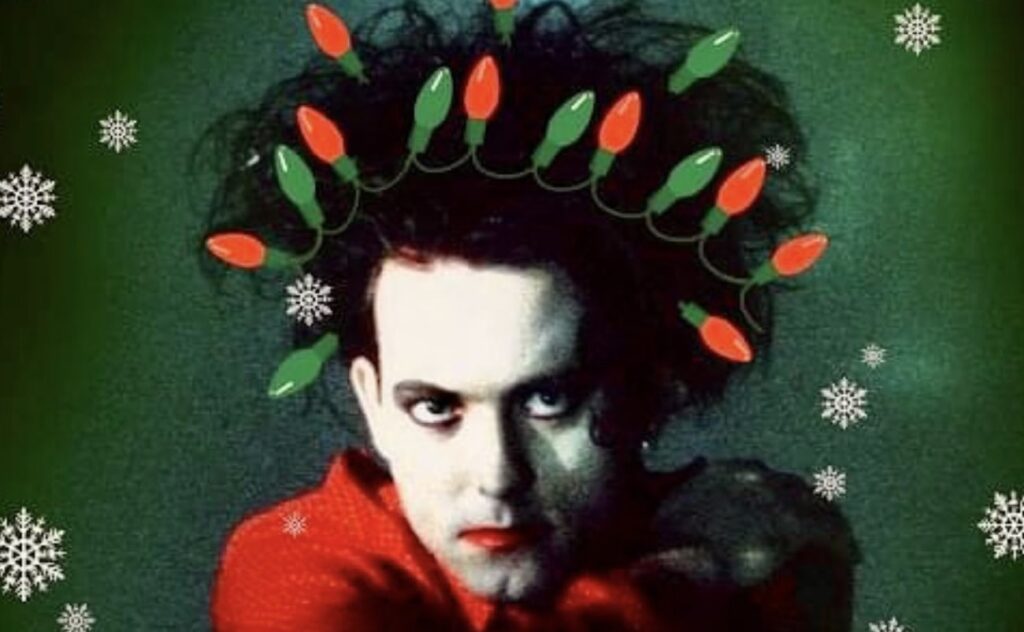 SAT/3: A CURE CHRISTMAS Imagine an Advent calendar but every day it's Robert Smith popping out! Nothing could suit my seasonal mood more than some winsome moping with others on the dance floor: The Club Leisure party is more than (un)happy to provide, with this night of Cure classics, with some Britpop, Madchester, and post-punk favorites thrown in by DJs Daniel, Jez, Omar & Aya. 9pm-2am, Cat Club, SF. More info here.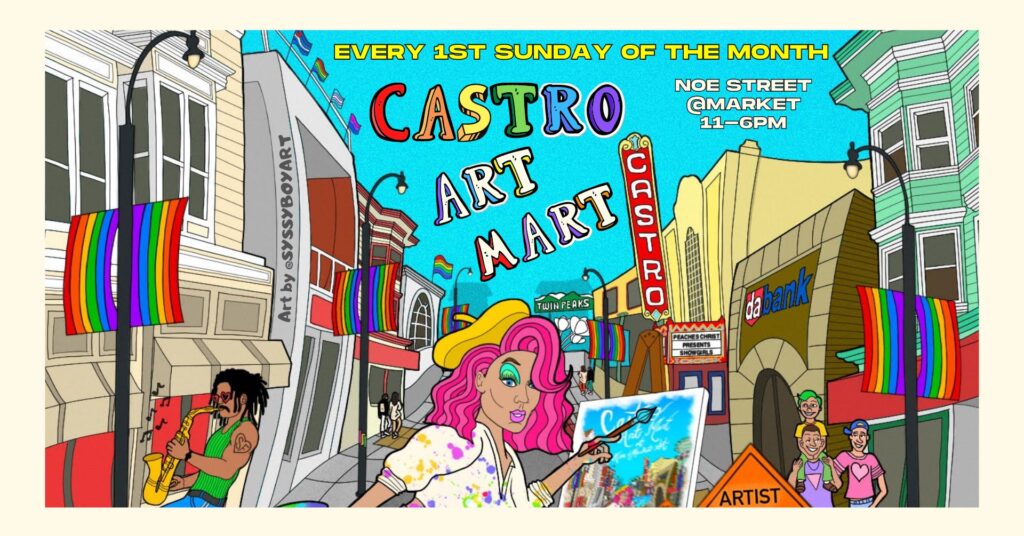 SUN/4: CASTRO ART MARKET Who doesn't want a little (a lot of) queer art in their life? Hit up this outdoor craft hootenanny for a gay gaggle of gifts that will stuff any stocking. Rugs, prints, tees, and more, plus live music as you stroll. Noon-5pm, Noe and Market Street, SF. More info here.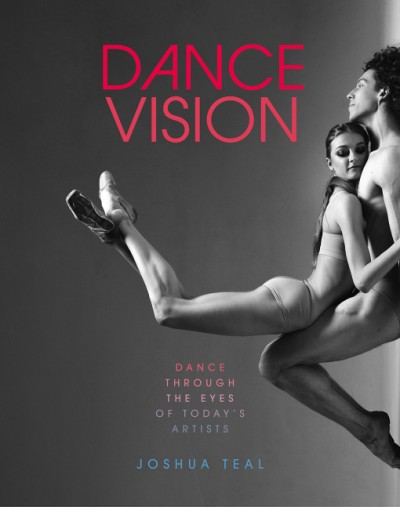 MON/5: DANCE VISION SF professional ballet dancer and first-time author Joseph Teal will be on hand to sign his Dance Vision: Dance Through the Eyes of Today's Artists, a "breathtaking collection of contemporary photography, sculpture, illustration, and design that celebrates the world of dance. From social media stars to international fine art sensations, household names to rule-breaking newcomers, Dance Vision showcases the wondrous diversity of dance today." 7pm, Fabulous Books, SF. More info here.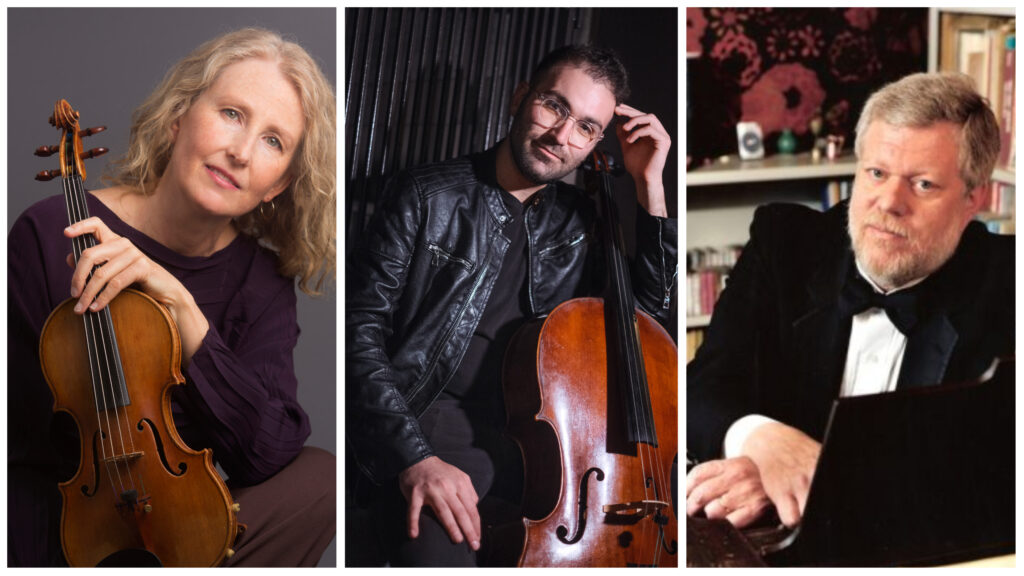 TUE/6: FREE LUNCHTIME CLASSICAL CONCERT Violinist Kate Stenberg, cellist Evan Kahn, and pianist Miles Graber come together to provide an hourlong lunch break of soaring tunes and lovely harmonies. This is part of the noontime concerts series, which is a perfect little oasis of culture. 12:30pm-1:30pm, Old St. Mary's Cathedral, SF. More info here.