COVID-related deprivation killed off a fair number of film festivals and venues, a process that is not over yet. So it's a particular pleasure to note that hot on the heels of the Sundance fest's return to being an in-person event, the Bay Area's closest equivalent—in terms of championing independent films and emerging filmmakers—is not just back, but celebrating a landmark. The 25th edition of SF IndieFest plays both on-site at the Roxie and "virtually" on your streaming device of choice this Thu/2 through February 12.
During that quarter-century span, it has spawned a number of more specialized spinoffs: SF DocFest, genre-oriented Another Hole in the Head, SF IndieShorts, and most recently SF Green Film Festival. IndieFest remains the mother ship, noted from the start for its uncategorizable diversity of programming. If there's a "typical" selection, it might be a subversively angled US narrative from a first-time feature director. But it's also typical in a way that this year's opening and closing night films don't fall into even that very general category at all, both being documentaries.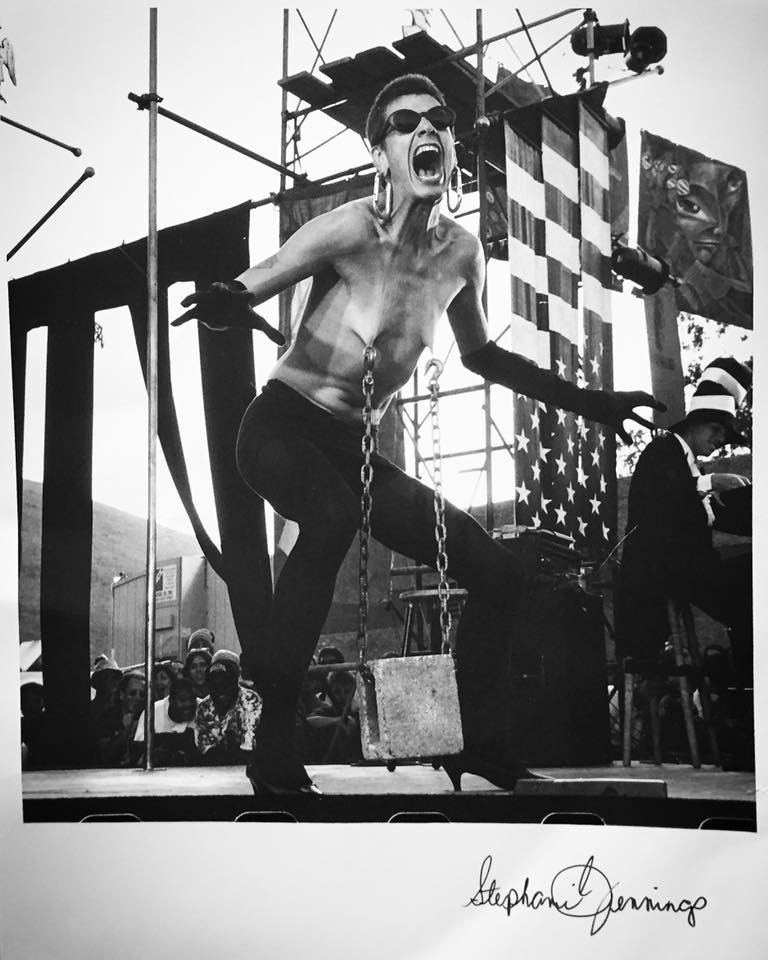 The official kickoff at 6:30 pm this Thursday is Chicory Wees' Circus of the Scars, an "insider odyssey" portrait of the Jim Rose Circus Sideshow, which emerged fully pierced and on fire from the "modern primitives" culture of the early 1990s. This very "alternative" version of an old-time carnival freak show featured everything from yo-yo tricks and sword swallowing to considerably more gag-reflex-challenging acts. Its notoriety quickly lead to gigs at Lollapalooza, opening for Nine Inch Nails and Korn, getting variously arrested/banned by assorted guardians of public decency, et al. Needless to say, there's been plenty of drama going on behind the scenes, too.
The Roxie screening will be followed by an opening-night party featuring performances by such fabled Rose veterans as Matt "The Tube" Crowley, The Enigma a.k.a. Slug, and Zamora the Torture King, all specialists in treating their bodies as something very unlike a temple.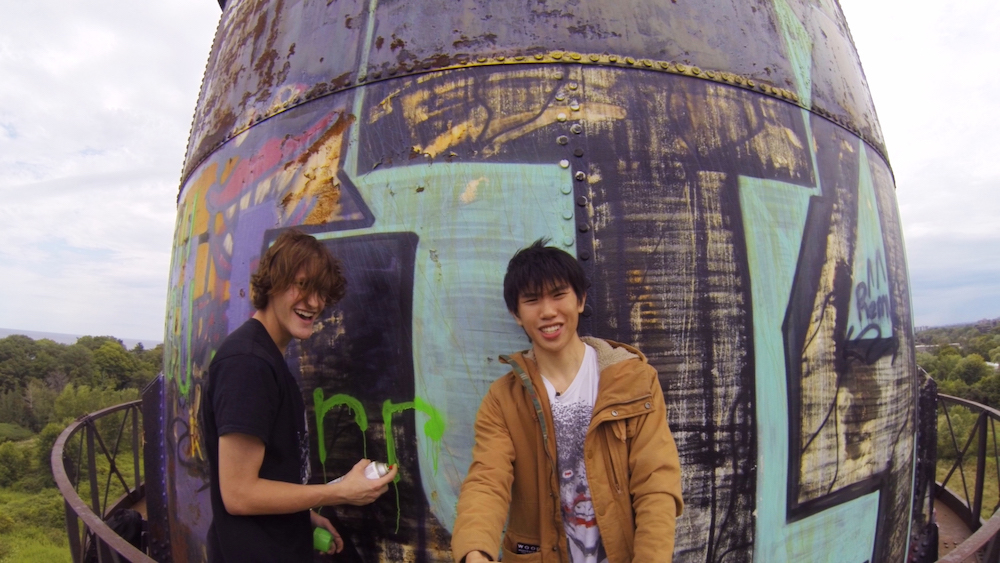 Eight nights later, IndieFest 25's official closer on February 9 (the virtual fest will continue several more days) will be the somewhat overlapping shenanigans of Ethan Eng and Justin Morrice's Therapy Dogs. The two BFFs—though they have a serious on-camera falling-out at one point—decided to commemorate their senior year at an Ontario high school by making a video. They claimed to be working for the yearbook committee, but were instead making "our own secret movie … the truth" about their soon-to-be-alma mater.
With onscreen text "Bad Ideas Are Better With Friends," this elaborately edited, high-energy look at the Class of 2019 covers all terrain from an "Our Town" staging and prom to "Jackass"-ery, LSD dosing, and a strip club visit. Ostensibly a documentary, it contains material you might well suspect was staged—but then, that's apt for the general spirit of prankish excess. Part expose, part A+ film school application, Therapy Dogs perhaps ultimately shocks most with its depiction of how little things have fundamentally changed in the four decades since I graduated high school.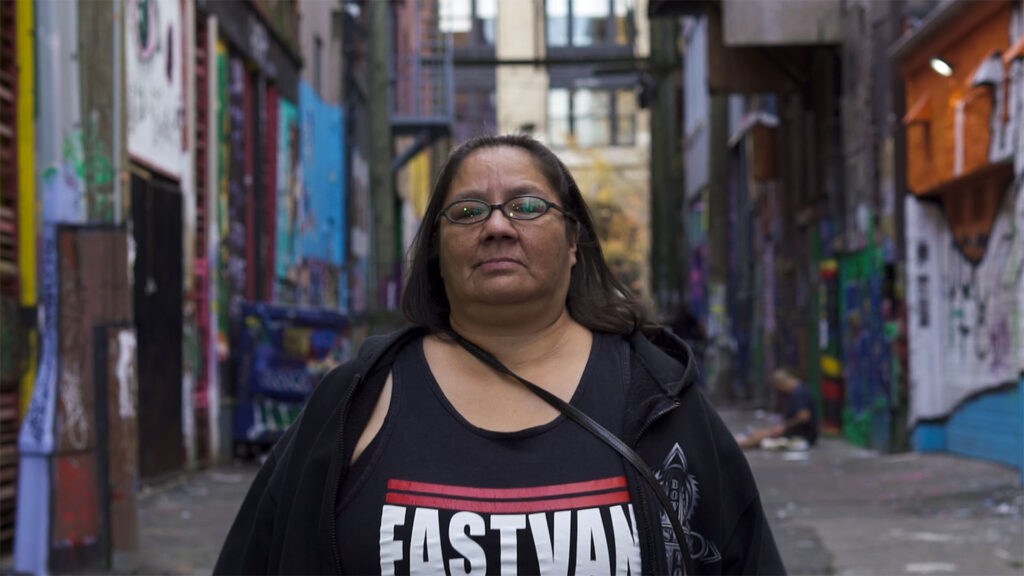 Other nonfiction features on tap include another Canadian entry, Love in the Time of Fentanyl, about overdose-prevention efforts in a high-risk Vancouver hood; Naked Gardens, which portrays life at a working-class naturist community/retreat in South Florida; and The Other Fellow, whose subjects are real-life men around the globe who happen to be named James Bond.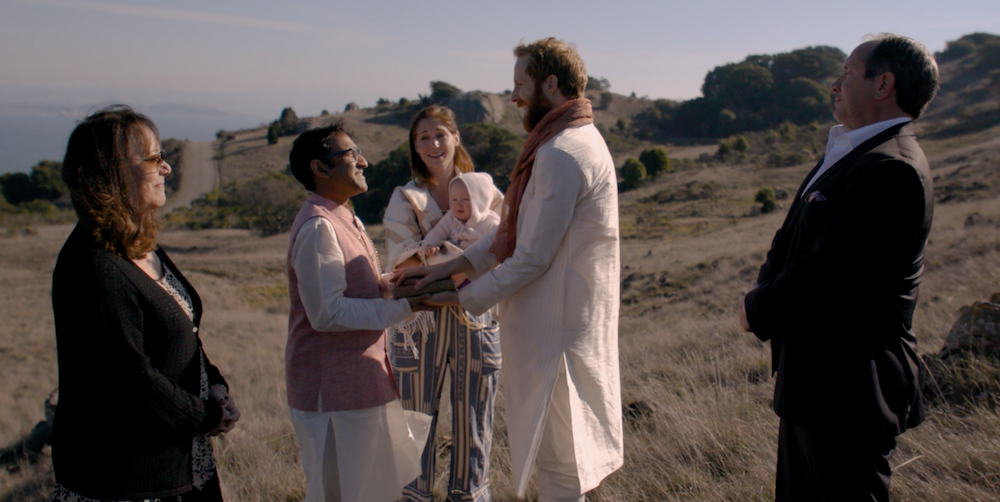 Among features of particular local interest, there's a second opening-night feature, Charles Lyons' Rough Edges, a drama about an SF technical writer and San Jose artist who meet while exploring their interests in BDSM. This long, earnest look at the minefield of on-and-offline modern relationships includes instructive appearances by longtime local sexologist/author Carol Queen. The Divine Toad offers fictive Silicon Valley satire, Murmur a sort of "Blair Glitch Project" as five twentysomethings venture into a redwood park to play a Virtual Reality game that turns out to have some deadly stakes.
The latter is directed by Mark Polish, whom you may recall from various culty films made with his sibling Michael, starting with Twin Falls Idaho. He's one of a handful of veteran filmmakers showcased amidst IndieFest's usual new-talent avalanche, others being NYC's Onur Tukel with his latest quirky comedy Poundcake, and Canadian queer envelope-pusher Bruce LaBruce, whose The Affairs of Lidia is a softcore version of a polyamorous, omnisexual tale that was also shot in hardcore form.
Ranging much farther afield, international features include contributions from the UK (London-set crime comedy Banglatown), Singapore (LGBTQ activist fiction #LookAtMe), Greece (underworld drama Broadway), Japan (both Fly, Fry Girl and Trapped in Makyo), Colombia (Ultraviolence), France (Peer Gynt), and Poland (Other People). There's also an entire sidebar entitled "Iranian Women Revolt," whose four features (The Locust, Orca, Son-Mother, Titi) offer different perspectives on gender, sexism and the fight against oppression under the constraints of a reactionary regime. Unsurprisingly, most of those movies had to be produced outside Iran itself.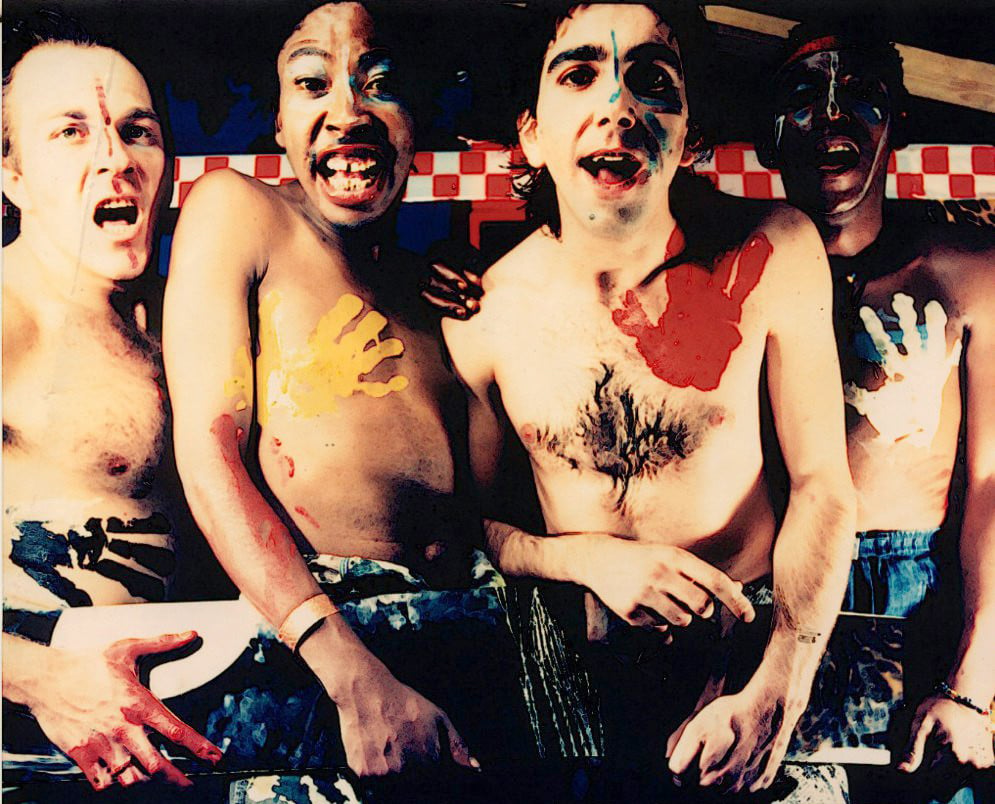 As ever, there's a lot of music onscreen at IndieFest, often intertwined with politics of one sort or another. That's most overtly the case with Mirissa Neff's This Is National Wake, about the punk band founded as a racially integrated quartet in 1978 South Africa, at the depths of the Apartheid era. Their existence did not go unnoticed by the government, which did its best to curtail their career. Occupying some overlapping time/space is Moby's first directorial feature Punk Rock Vegan Movie, which as you might guess is about the surprisingly long-standing intersection between musicians and the animal-rights movement.
Closer to home are films about two enigmatic acts with deep Bay Area ties: Stand By For Failure: A Documentary About Negativland is the latest film chronicling the multimedia creativity and controversies of the veteran "culture jammers," while Triple Trouble weaves an eccentric new narrative around archival footage from legendary avant-gardists The Residents' abandoned movie Vileness Fats.
Needless to say, there's a lot more bold individualism of an Amerindie-cinema stripe in Indiefest, from the B&W paranoid period rural nightmare Attack of the Flies, small-scale sci-fi Microwave and very meta 'toon Quantum Cowboys to lesbian drama Let's Meet Halfway and erotic thriller Perfectly Good Moment.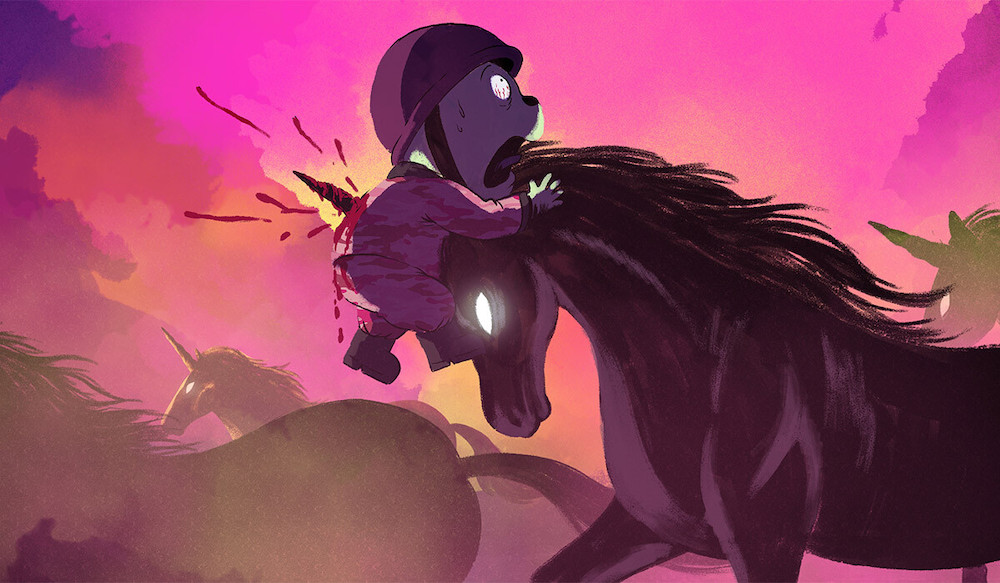 Among features available for preview, we'd particularly recommend Unicorn Wars, a sort of apocalyptic Care Bears vs. My Little Pony saga from Spanish comic book artist Alberto Vazquez, whose prior animated film was the exceptional Birdboy: The Forgotten Children. Berndt Mader and Ben Steinbauer's Chop & Steele surveys the partnership of Joe Pickett and Nick Prueher, whose VHS tape excerpt show/traveling comedy act The Found Footage Festival has delighted audiences for nearly 20 years, but whose pranks at the expense of local TV morning news shows recently generated an even-more-ludicrous lawsuit.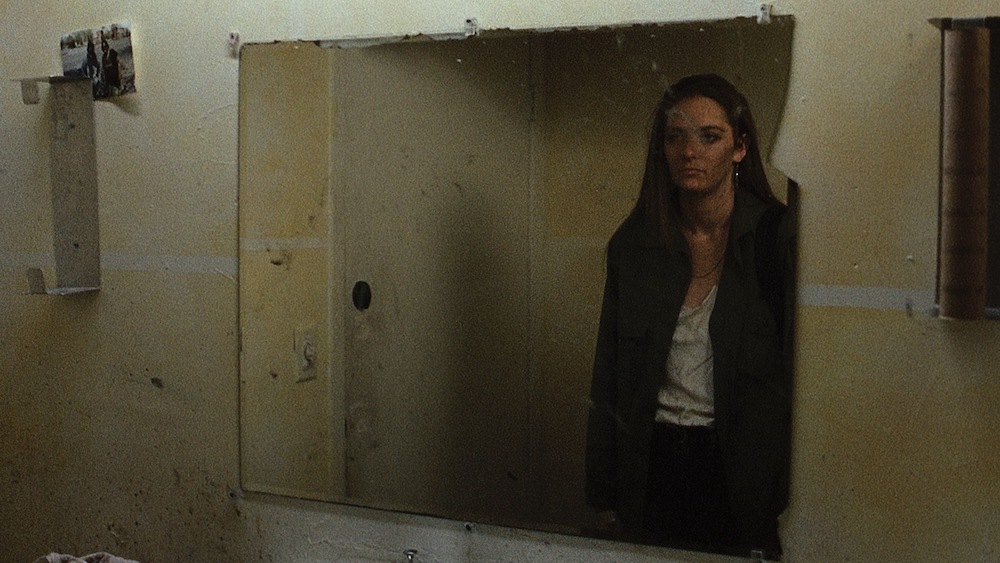 Contrastingly sober fiction Warm Blood provides a compellingly bleak flashback to late-1980s Modesto, to which our kicked-around young heroine (Haley Isaacson) returns—perhaps unwisely—in search of her elusive father. A first narrative feature by skateboarding-video veteran Rick Charnoski, shot on 16mm, it's a gritty, impressionistic tale purportedly "based on actual events."
This year's SF IndieFest also offers plenty of cast-and-crew guests in person, plus myriad themed shorts programs (animation, comedy, Bay Area, drama, genre, docs, true stories, etc.) that are primarily streaming-only. That online content continues past the on-site closing night through February 12, followed by a Roxie Theater postscript on February 14: An "Anti-Valentine's Day" '80s power ballad sing-a-long show that functions as the festival's after party.
SAN FRANCISCO INDIEFEST runs through February 14. For tickets and more info go here.