In this new feature, I am going to attempt to answer questions that you submit through the Letters to the Editor link.
Does density mean demolitions?
From Georgia Schuttish:
As ever, thanks for your reporting. Last week at the Planning Commission, two commissioners said the quiet part out loud. They will be demolishing existing sound housing in the neighborhoods, on the "side streets" to meet the 82,000 goal. As you wrote, turning the city into Houston, which is exactly the same reaction my husband had as he watched the hearing in real time.
Item 11 on last week's commission agenda was called out of order. It was for the conditional use authority to legalize an illegal Demolition at 345 Rivera Street. The whole hearing lasts a little more than a half hour, but the commissioners comments start at 3:47 on SFGOTV and go on for about 15 minutes.
(Plus the tone of the hearing was very different than a similar hearing two weeks previous for another CUA to legalize an illegal demolition at 3970-3972 21st Street, which is very interesting given this 21st Street project was fully completed and is occupied by the new owner who paid $6.5 million last March to the developer.)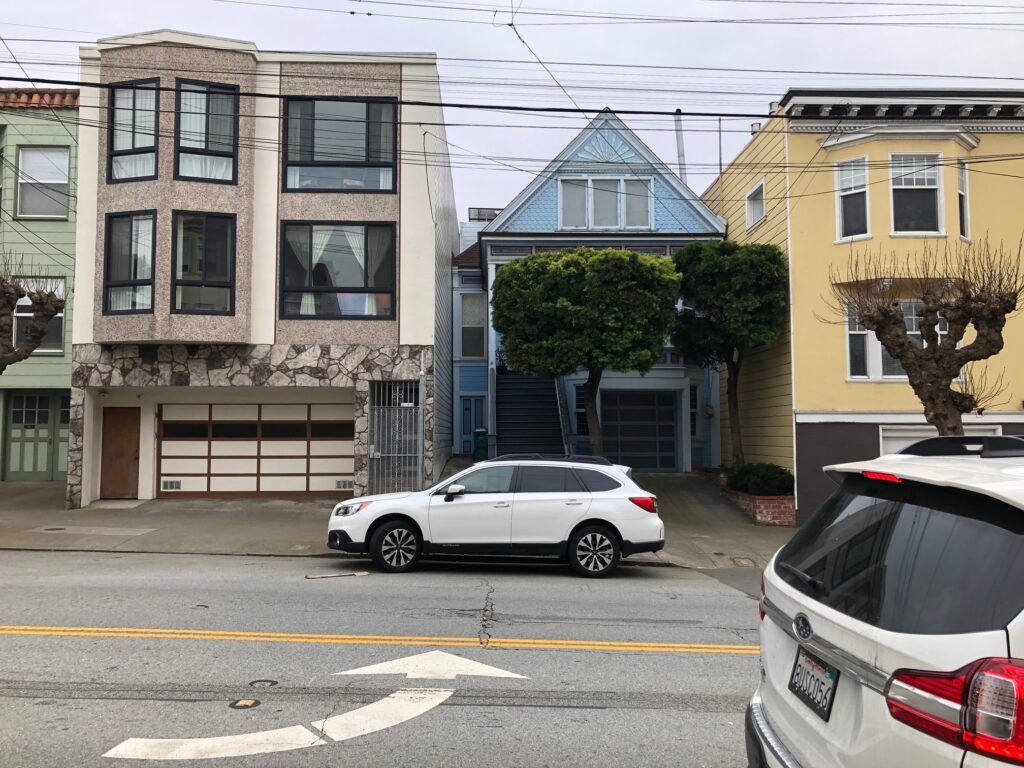 I don't think people fully get this fact of demos right next door as the Chronicle only talks about development on the transit rich, low density commercial corridors.
My response: You raise a very important issue. In the 1980s, developers associated with the Residential Builders Association demolished scores of vintage Victorians in the Richmond to put up denser, ugly, cheap, and nasty apartment buildings, which I suspect will not be around in another 50 years. And the city's own data makes clear that San Francisco can't comply with state housing goals without a lot of demolition of existing housing.
Not all of the single-family or less-dense housing in San Francisco is historically significant. But this city is largely built out; in most places, adding new denser housing is going to require demolishing existing housing.
Demolition of anything right now raises a lot of environmental issues. A lot of these older buildings have asbestos and lead paint in them. There are ways to carefully deconstruct buildings to save the materials (the old-growth redwood and Douglas fir framing in the Victorians is priceless and will never exist again on Planet Earth) but typically it's just smashed up and taken to a landfill.
I'm not arguing here against density, on the West Side or anywhere else. But when the bulldozers arrive in the neighborhoods, a lot of people are going to be unhappy, and for good reason.
Where do the housing numbers come from?
From Rick Girling:
Thanks for your excellent housing coverage. One more thing about the state requirements. Where does the number 82,000 come from? Considering that SF population is in decline, has the State taken this into account with its housing needs projections? According to the Chronicle:
"The city's population was an estimated 834,046 people as of July 2022, down from a pre-pandemic high of 889,783 people in January 2020. It was the lowest level since July 2012 as out-migration wiped out seven years of sustained growth fueled by a tech boom."
Also, can repurposing office space for housing (such as Musk has done at Twitter HQ…haha) count for housing production? I hope so, considering the climate crisis, it is harmful to expand new housing construction which entails consuming more fossil fuels, lumber resources and has other consequences detrimental to the environment.
Thanks again for informing San Franciscans about the abominable housing policies being pursued by our "leaders."
My response: Rick, again this is an excellent question. My quick answer: The numbers are pretty random.
Here's how it's supposed to work: The state Department of Finance (yeah, why them?) creates population projections for the next ten years. That's based on …. what? Honestly, a lot a guesswork and economic outlook figures that have proven over the years to be speculative, and often wrong.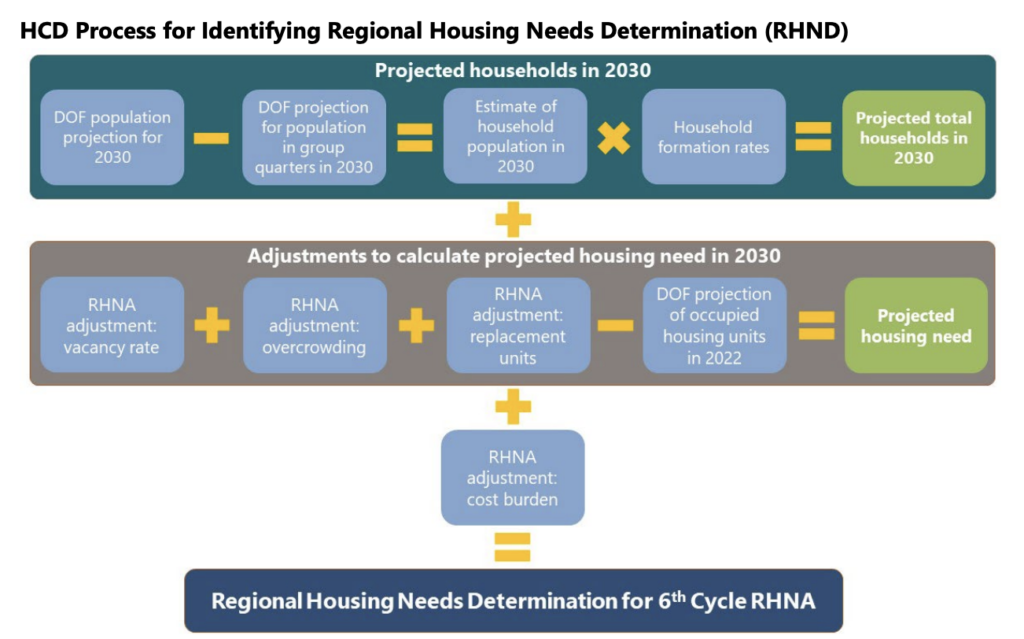 I don't blame the DOF economists; projecting the population of California ten years from now is pretty much impossible. And gthey are using a 2019 baseline—a very different era. From the DOF report:
These projections were published before the COVID-19 pandemic and do not reflect any possible effects on future economic and demographic trends. These projections assume economic stability throughout the forecast period.
So: Already dubious. California and San Francisco are both losing population right now.
Then the state Department of Housing and Community Development decides how much housing each region of the state needs—projecting, again with DOF figures, how many people of what income ranges are going to be living here.
In the Bay Area, the Metropolitan Transportation Commission and the Association of Bay Area Government—a mess if there ever was one and basically a front for developers—decides how much of that housing goes to which city.
Those numbers were developed before Covid, before work from home changed everything, before the housing market collapsed, before downtown San Francisco hollowed out … and they are never going to happen.
To put it kindly, this is what we call a clusterfuck.
As for turning offices into housing: It turns out that's pretty expensive, mainly because of the plumbing. Offices are designed to have a bathroom for maybe every 50 people, and typically there are no kitchens and showers.
But in the 1970s and 1980s, artists turned warehouse space into living space in Soma. Something to think about.
Please: Submit more letters and questions. We will do our best to answer.