It's a tragedy how women were treated in the early days of comedy—when just the idea of their existence was considered laughable to most male bookers and audiences.
To wedge their way into the misogynistic industry, early vaudeville comedians like Elsie Janis and Fanny Brice were expected to be pretty and white, and—rather than speaking to audiences—get their humor across via song and dance.
With some progress, women were able to address their crowds more directly if they presented themselves in a non-threatening manner: older ("Moms Mabley"), ditzy (Gracie Allen), or provincial (Minnie Pearl).
Three trailblazing stand-up comedians, Phylis Diller (who launched her career in San Francisco), Joan Rivers, and decades later, Roseanne, were finally able to speak as—and for—themselves. But so much of their material was self-deprecating and emphasized their relational roles to the men in their lives.
As acceptance has expanded for women comics, so have their racial and sexual identities. Today, women of color and/or queer women have more of an opportunity to address the issues that matter to them in the way they best see fit.
Four-decade-strong SF comic and "2022 Best Comedian" winner, Marga Gomez, spotlights many of these performers with her monthly "Who's Your Mami Comedy" show.
After a couple of years on Zoom, the women-first comedy series returns to Brava Cabaret on Thursday, with a funny, feminist, and diverse local lineup, including Gomez, Chelsea Bearce, and Carla Clay.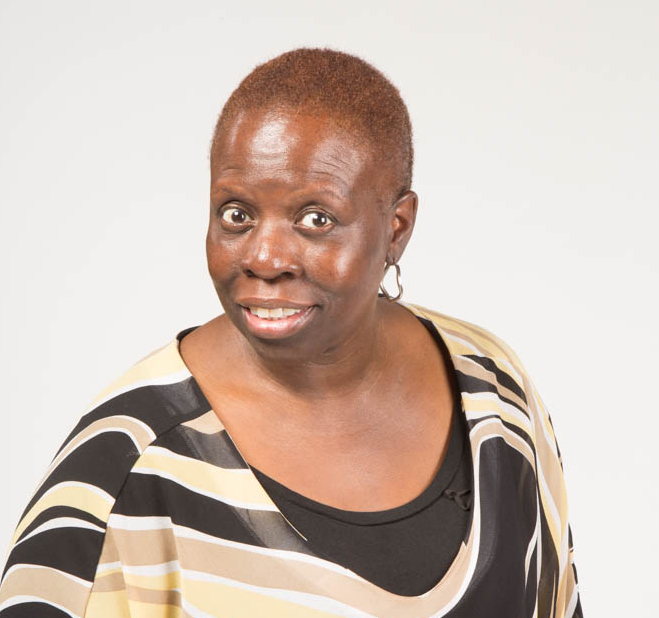 I spoke to Gomez about resuming in-person shows, not wasting stage time on "I can't find a man" tropes, and why comedy remains an effective tactic to address gender disparity.
48 HILLS What is it like for you to come back to the Brava?
MARGA GOMEZ It's thrilling and surreal to resume "Who's Your Mami Comedy." We are picking up almost three years after our live shows were shut down and we had to cancel so many great comedian appearances.
48 HILLS You're still doing shows in person and on Zoom. What are the benefits of both, and do you think Zoom comedy is here to stay?
MARGA GOMEZ During the lockdown, we pivoted to presenting "Mami" on Zoom for about a year. In 2020, I thought Zoom will be great, everyone can see each other laughing, and it'll feel like we are in the cabaret. But audiences turned their video off, so it was kind of eerie being heckled by avatars.
The benefit of the zoom shows was that I could book comedians from all over the country and we could all perform in pajama bottoms. More Zoom bummers would be crappy image and audio, comedians without the best lighting or internet for their portions, and audience members who eat crunchy snacks into their computer mic.
Now in 2023 and not quite out of the pandemic, I'm looking into the hybrid live/virtual option for shows that more and more venues are offering. Watching a decent-resolution live stream of a comedian interacting with an audience over Vimeo or even YouTube would be killer and we could expand our San Francisco show worldwide.
48 HILLS What's special about the cast of comedians at February's installment of "Who's Your Mami Comedy"?
MARGA GOMEZ Carla Clay, Chelsea Bearce, and I are bold and funny women of color. We're reversing the look of the traditional, mostly male comedy lineup with mostly women. But it's more than demographics.
Every month, "Mami" comics won't waste stage time on "I can't find a man" tropes. We come complete. If there is a Bechdel Test for stand-up comedy, we would ace it. We even have a charming token male emcee, Riley Manlapaz, who I first saw rock the mic at the SF Bay Guardian Goldie awards back in the day.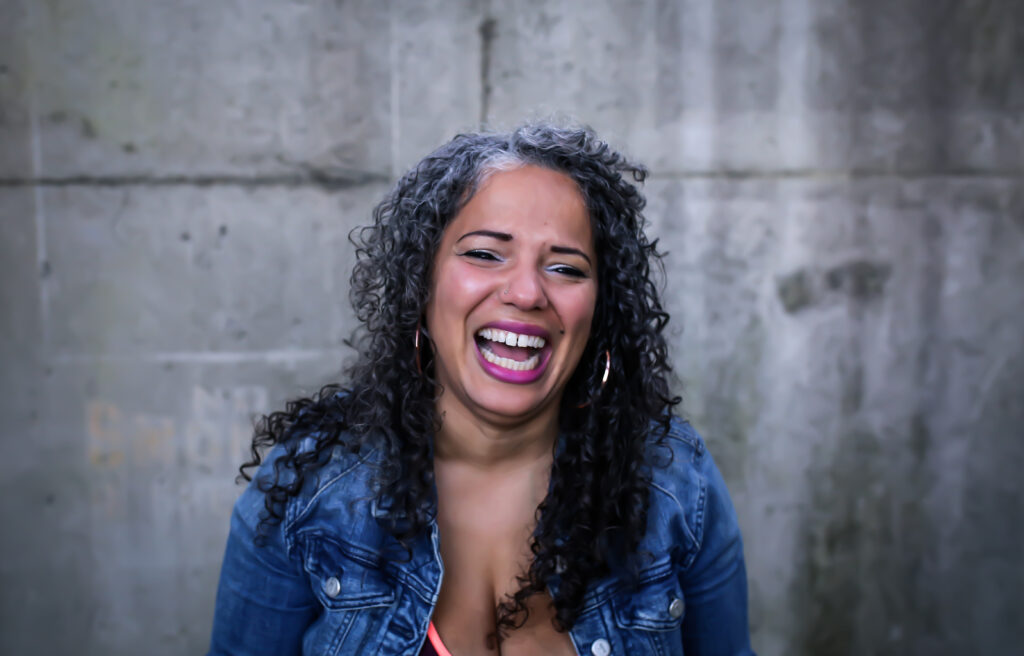 48 HILLS What are some of the topics that will be addressed? What do you hope audiences take away from this show, outside of laughs?
MARGA GOMEZ I don't know what Chelsea and Carla are going to talk about. Surprise is a big part of the fun of going to stand-up. For my set, there's some new stuff I'm working on about robots but not sure if I'll do it. I'll have plan A, B, and C sets depending on how drunk our audience is. We have a bar. Outside of laughs, I hope the audience will feel sexy and tell their friends to see us every third Thursday.
48 HILLS Talk to me about the importance of bringing feminist and diverse comedians to the stage in 2023.
MARGA GOMEZ The goal is to book hilarious comedians that have a fire inside them. If they have dope political commentary, even better. The comedians I laugh at are clever, passionate, and not assholes. "Mami" is a show born from the San Francisco Mission activist community. There are plenty of shows that pander to Tech Bros. We hold a fucking funny space for everybody else.
48 HILLS What are your goals for future installments of the series?

MARGA GOMEZ I love putting my comedy dream teams together. March is Women's History Month, and we feature Dhaya Lakshminaryanan and Karinda Dobbins fresh off their hit comedy album releases and rising star Jalisa Robinson. Our shows are every third Thursday, and in April, that falls on 4/20. Thanks, Universe! Our "weed celebration" "Mami" will feature Sampson McCormick, Natasha Muse, and Shanti Charan. I'll be hosting and trying to time my edibles.
48 HILLS Why is comedy an effective tactic for addressing social issues?
MARGA GOMEZ It's seductive to make people laugh and think in new ways. But the audience will tune out if it feels preachy. Best to be funny first, then weave in issues.
48 HILLS What advice would you give a young, up-and-coming woman comedian?
MARGA GOMEZ Don't hook up with your coworkers. Comedy clubs can be soul-crushing. Pick up a book by Audre Lorde or bell hooks to keep your mind right and feel your power. Don't use alcohol when you're scared to go on stage. And record all your sets. If you have a comedy set that passes the Bechdel Test, send a link to me at mamicomedy@gmail.com for a spot. If you don't know what a Bechdel Test is, google it.
"WHO'S YOUR MAMI COMEDY" Thu/16, 7:30pm, $15. Brava's Cabaret, SF. Tickets and more info here.