We got a sense this week of how the brutal budget battle is going to play out as Sup. Connie Chan, the chair of the Budget and Finance Committee, met with reporters to discuss her priorities.
The overall message: Chan, and I'm guessing some of her colleagues, are not on board with the mayor's top priorities.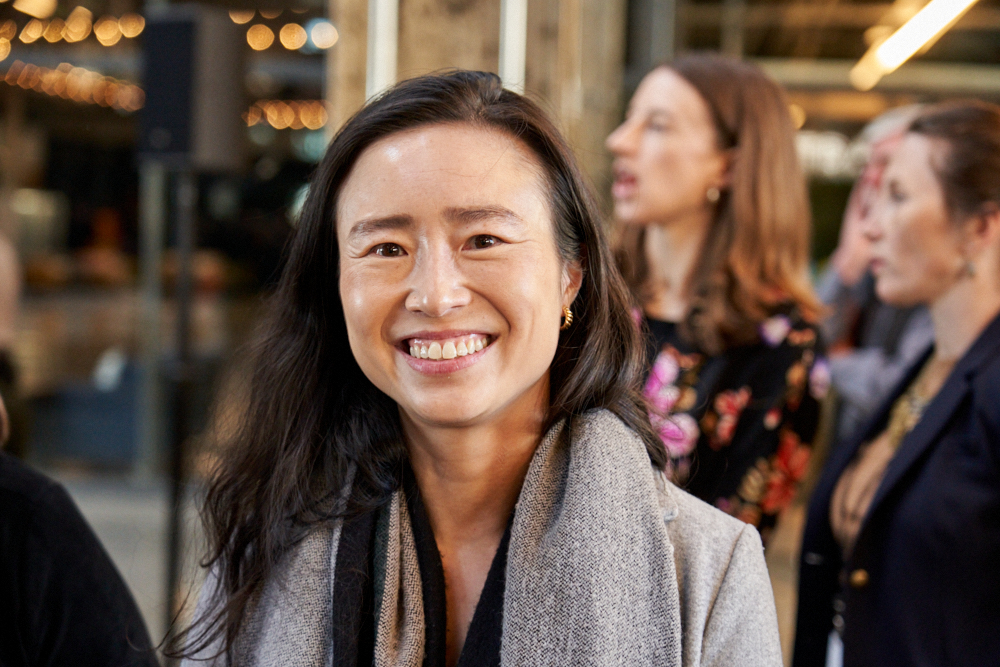 Chan said she's not that excited about the mayor's plan for tax cuts for downtown businesses.
"The deficit is from a loss of business tax and property tax money," she said. "If we give them a tax break, where will the money come from?"
She made it clear that she is not interested in a budget that "sacrifices principles for downtown interests, special interests."
She also said she is not a fan of Mayor London Breed's proposal to add $27 million to the police budget as a supplemental appropriation for this year. "We are overspending on overtime," she said. "Who is the city robbing to pay the police? It has to come from somewhere."
Chan said that she's worried about CalFresh stopping emergency benefits, which will put an extra burden on the city. "We have to feed the people," she said. "If we are paying the supplemental for the police, where is the money for food for the most unfortunate?"
She said that paying more money for police overtime "is not a sustainable strategy."
Breed has also talked about a ballot measure for 2024 that would entirely overhaul the city's tax structure. I asked Chan if a measure like that should be revenue neutral, or whether the city should seek more tax money from the wealthiest individuals and corporations.
"I don't think we are in a space to completely revamp the code," she said, adding that in any tax plan, "people should pay their fair share."
Chan's priority, she said, is "equitable recovery." That might, indeed, include some tax breaks—but for downtown arts and cultural spaces, not for big businesses. She talked about taking a regional approach to homelessness, and proposed that the city take steps toward eventually making Muni free.
That would require changing the current rules, which link Muni funding in part to the revenue from fares. But there are models for that: In Marin, the SMART system is solvent and expanding, in part because it's supported by tax revenue. (Sales taxes underwrite that system, which is regressive, although possibly less so for San Francisco than the farebox.)
Also among her priorities: investing in renewable energy infrastructure. Chan told me she agrees that part of that process means getting rid of PG&E and creating a public-power system.
The only way to do that at this point is to seize PG&E's local grid by eminent domain; if the city had done it a decade ago, the revenue from a local utility would probably be enough to cover most of the current deficit. Chan said she is following the advice of the city attorney here—and given the current city attorney, I doubt there's any serious movement toward fighting PG&E in court.
So how are we going to close the deficit, and still provide the needed public services? Chan said she's convinced there's a lot of money that's currently wasted, and close scrutiny of the budget will yield a lot of savings.
I don't see how that can happen at the same time as the city pours even more money into policing, and I give Chan credit for standing up to the dominant media narrative that crime is out of control because we don't have enough cops.
Among other things, if we are looking for savings: San Francisco now has a chief of police (who makes $316,000), two assistant chiefs, who make around $280,000, five deputy chiefs, who make only a little bit less, eight commanders (ditto), and at least seven high-paid civilian members of the command staff, including a person who will be hired to replace now-Sup. Matt Dorsey as "director of strategic communications," which is also called copaganda.
That senior command staff alone costs us more than $5 million a year (not counting benefits). None of those people are arresting Fentanyl dealers.
The taxpayers put up more than $70,000 a year for every inmate in the county jail. I often wonder: If we just gave these folks who are locked up for drug crimes or other offenses that have their roots in poverty that $70,000, would they be selling drugs on the street?
Is anyone in the news media willing to say that late-stage capitalism and the economic inequality it has created (with the support of a lot of Democrats) plays a critical role in street crime?
So this is the political upshot: Chan, who was appointed chair of this critical committee by Board President Aaron Peskin, is going to challenge the mayor's priorities.
It's not an easy task: The General Fund, which the supes and the mayor actually control, is about $6 billion (the airport, the port, and some other departments are technically in the city budget, but operate on their own revenue, and there are set-asides that the voters have locked in). So over the next two years, the city has to cut, or find other ways to fund, more than ten percent of its current spending.
Everything the city buys is now more expensive thanks to inflation, which means in reality, the cuts are going to be deeper. Unless there are new sources of revenue. And all Breed is talking about are tax cuts to stimulate downtown.
The United States government has been trying that approach in various ways since 1978, and it has been a complete failure; cutting taxes doesn't create enough growth to pay for itself, and the tax cuts that started with Jimmy Carter and Ronald Reagan have only created massive budget deficits.
There is, in other words, data on this. Tax cuts for the rich don't work.
And they benefit the people who don't need them.
So we will get a serious discussion of the budget this spring, which is badly needed.