The lines of ecstatic music fans are now queuing in other cities. Indeed, my inbox currently resembles a multi-site music festival itself, stuffed with invitations to SXSW parties (the one year I attended, our own Bum-Jovi from Valencia Street was busking all over South Congress) and program lineups for Tree Fort Music Fest in Boise.
This can only mean one thing: the 30th anniversary of Noise Pop has wrapped.
After a week of "incredible music" from "arguably the most genre-expansive and diverse group of artists yet," as its very own post mortem press release stated, even an impartial bystander can qualify it as rousing success. The Bay-wide fete hosted a busy week of film screenings, photo galleries, daily happy hours, and 100+ music performances at over a dozen landmark venues.
Good vibes for sure, but it's difficult to gauge this year's volume, since festival organizers did not release attendance figures, preferring to focus on various performance highlights. I'm sure they have good reasons for doing so. Here is what we do know from the previous year:
In 2022, the festival drew over 20,000 people, with up to 130 musicians performing at more than 40 events in 10 iconic San Francisco venues. For the first time in festival history and following the pandemic's lockdown, all badges sold out in advance.
Did 2023 top 2022? It matters where you're looking. We've split our Noise Pop wrap-up into two categories: things that worked and things that could be improved.
Let's get it.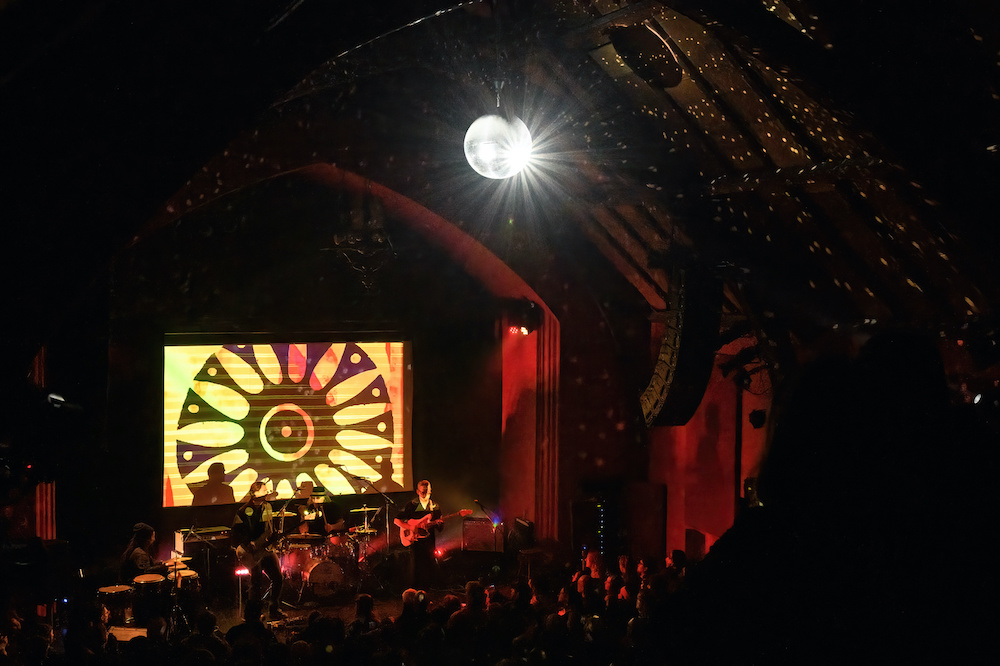 THINGS THAT WORKED
Noise Pop continues to be the best way to see, in Macrovision, what is happening music-wise in the Bay. Shows this year featured local acts such as No Vacation, Michael Sneed, Duster, Satya, Ritmos Tropicosmos, demahjiae, Mae Powell, Fake Fruit, Spellling, COMMANDO, Mark Eitzel, ovrkast, Maria BC, Stoni, Juice Bumps, and Chime School. Anyone who is not familiar with what locals get to see on the regular got a serious taste of how the Bay Area music scene keeps growing, exponentially. Local venues, some independent, got a bit of a boost as well. Out-of-towners got to see local talent in our shops, bars, and clubs for an enhanced Bay Area experience.
Local bands also get to watch their friends and or peers. I actually ran into Mae Powell catching the Tommy Guerrero show at The Chapel. That's community.
THINGS THAT COULD BE IMPROVED
What would be great is if the festival extended that local love to encompass more local DJs, storefronts, and parties. Maybe have DJ meet-and-greets at Vinyl Dreams on Haight Street, with an evening show to follow featuring artists such as Afrikan Sciences, Dave Aju, and Avalon Emerson at Underground SF up the street. Both events would help the artists and the local independent businesses on Haight Street. And once again, out-of-towners would get real SF feels.
How about booking some up-and-coming local bands at Balboa Theater and the newly renovated Four Star Cinema? Listen, when the local outfit Fake Fruit eventually sells out Bill Graham Civic Center one day (ooh, it's going to happen)—I'll be able to wax poetic about the time I caught them at the Balboa. Everybody loves to tell their stories about that one time they saw that one band before they were big. For example, on the occasion of The Kilowatt booking bands again (I heard the LA Witch shows were bonkers), I've been able to use my "I saw Pavement on the Crooked Rain Tour in the '90s" story that takes place at that venue. A dusty yarn—but 100 percent true.
This would give everybody the chance to see our little incubators in different kinds of spaces (shout out to Fast Times Presents!, who does this with flair) that could churn out the next big band. Folklore travels fast and adds to local intrigue.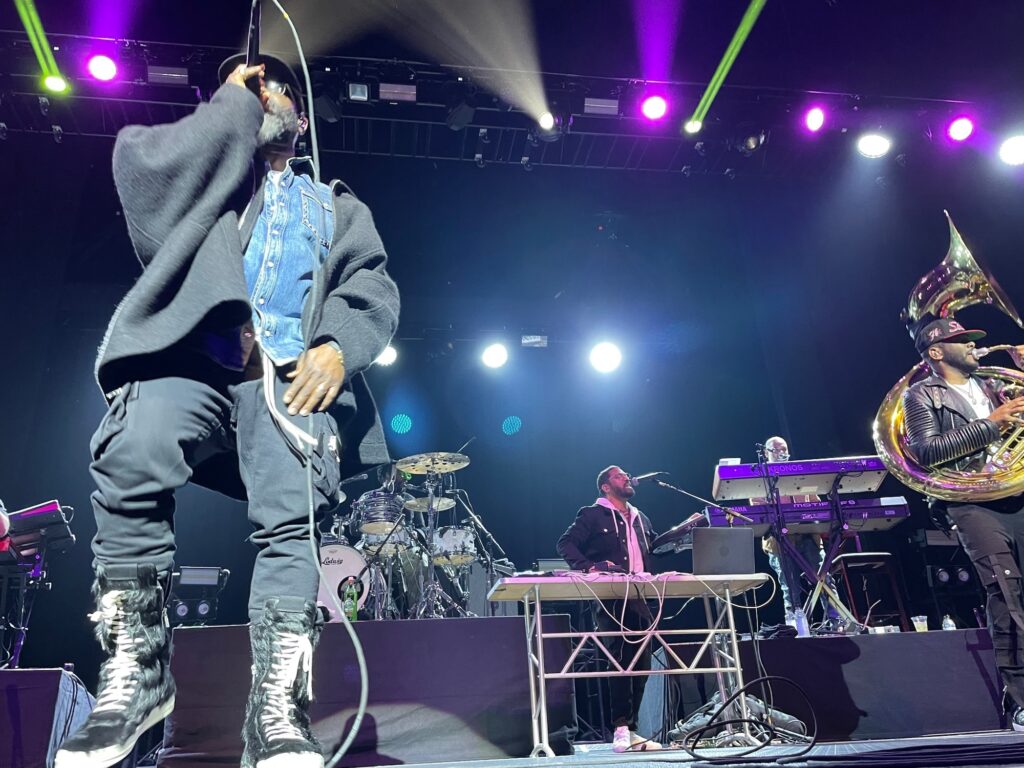 Lastly: I had a blast going to shows at SFJAZZ in the Joe Henderson Lab. I love that the organization is taking part in Noise Pop—it adds to the festival's "incredible music," and I would love to see more programming at this type of venue. But in general, Noise Pop was missing something this year.
When I saw Moor Mother with Irreversible Entanglements at The New Parish two years ago, it was so beautiful to see YOUNG BLACK FACES fully engaged with free jazz for an hour. A higher level of connectivity was happening.
This year, I had the chance to take in The Roots at SF Masonic during Noise Pop—on the night of the snow watch no less—and it was one of the best SF live shows I've ever attended in my life. Mind you, I've caught The Roots a couple of times before, but this was dazzling. They've become a premier American band and have accrued a songbook that covers so much terrain. It was a fully engaged, predominantly mixed crowd that was just vibing on genuine energy. A special moment in a public space.
THAT vibrancy is what seemed to be missing from Noise Pop this year. A certain feeling.
If the festival can get that affection back in their "diverse billing," I'm sure next year there will be no hesitancy in reporting attendance figures.