UPDATE: Tributes have been pouring in as word of Heklina's passing has spread. Former Assemblyperson and Castro Supervisor Tom Ammiano says she was "one of a kind who really went out of her way for others." Drag race contestant Honey Mahogany says, "Truly a legend who has changed the landscape of drag forever." Former Castro Supervisor Bevan Dufty says, "This loss at this time is just unbearable. She will always be a San Francisco icon." Tom Temprano, who runs the monthly Daytime Realness party at El Rio with Heklina, just sent this photo of the tribute to her that's been set up on Hibernia Beach in the Castro, which will surely grow in the coming days.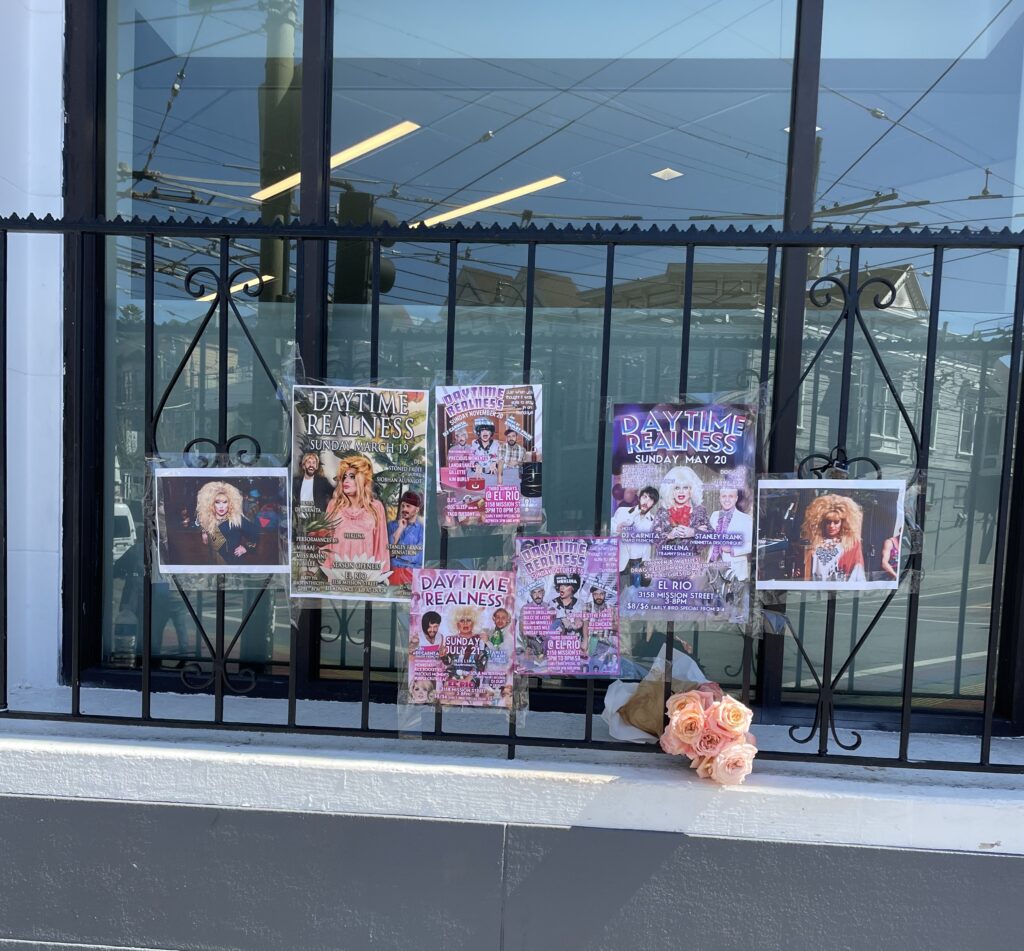 Original story below:
A shocking message from Peaches Christ was posted to social media a few minutes ago, reporting that fellow SF drag legend Heklina has died.
From Peaches' Facebook post:

I am shocked and horrified to bring this news to you. I am living in a real-life nightmare so forgive me if I don't have all the answers just now. This morning, in London, England I went to collect my dear friend Heklina, who is costarring with me in a Mommie Queerest show here, and found her dead. I do not know the cause of death yet. I know this is shocking news and I am beyond stunned, but I wanted to let folks know what has happened. Heklina is not just my best friend, but a beloved icon of our community. I am a mess. Given this crisis, please do not try to contact me as I am utterly heartbroken, stunned, and focusing on what needs to get done next. I shall be in touch.
We will be following this story as it develops. Heklina, a Stud legend who founded the influential punk-drag Tr*nnyshack night (later called Mother) that ran for two decades, had been living in Palm Springs, coming into town often for her Golden Girls Live! and other campy theatre shows.
UPDATE: The Soho Theatre, which was hosting the "Mommie Queerest" performances, has also posted about Heklina's passing:

UPDATE: The Bay Area Reporter has published an obituary.