It's hard to think of a brand that is more associated with San Francisco than Levi's, which was began by a Bavarian immigrant to the city drawn by the promise of the Gold Rush. Said Levi Strauss wasn't much into mining though—instead, an 1873 patent to create ore-panning-ready, riveted men's work pants sealed his fate as one of history's great streetwear mega-minds. Levi's has continued to rep some of the city's interests right up to this month's 150th birthday of its 501 design, such as its hard stance behind its unisex clothing collections, like the 2017-born Line 8, as its corporate peers face deeply annoying backlash campaigns for so much as caring about gender justice.
Of course, Levi's has faced its own share of controversy over the years—particularly over the heavy environmental impact of its wares in a world in which the fashion industry is said to account for 10 percent of global carbon emissions. Despite having published a global code of conduct for its supply chain way back in 1991, Levi's was called out by Greenpeace in 2012 for polluting Mexico's water supply. Since then, the company has sunk much effort into working on becoming a better planetary resident. Last year, the brand announced that a portion of its iconic 501 jeans would be manufactured from the dissolved fibers of cast-off pants courtesy of a collaboration with Swedish firm Renewcell.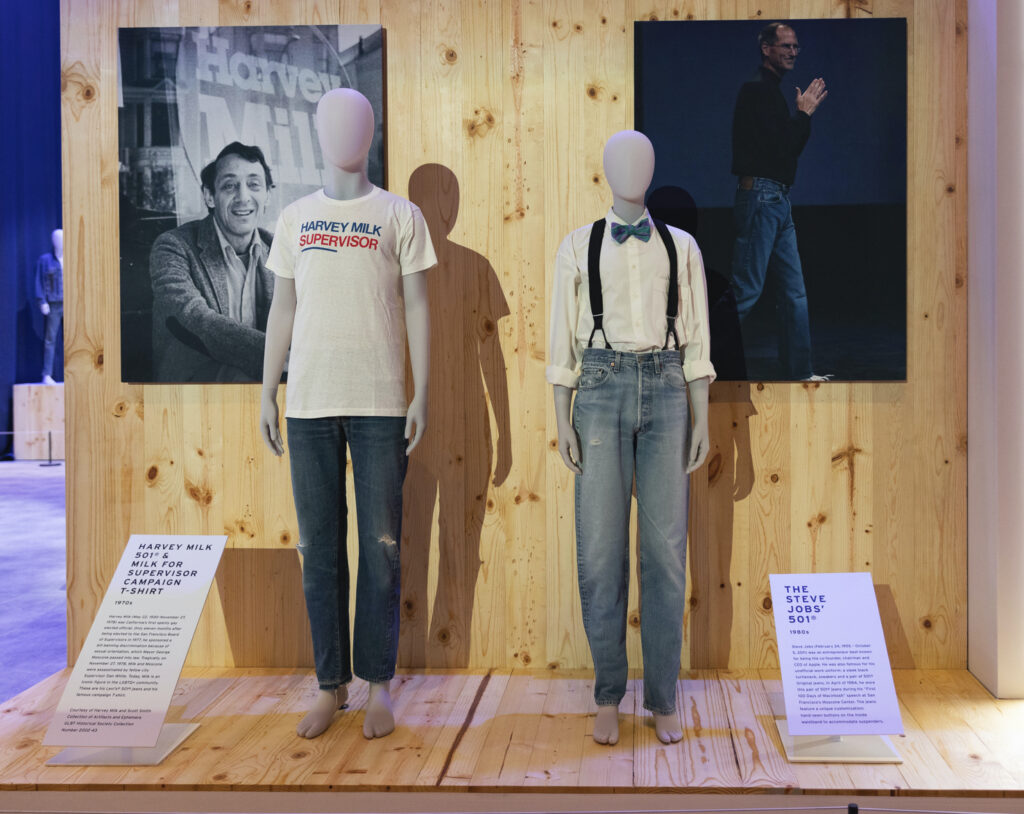 If such initiatives leave you wanting to celebrate the home-grown denim kingpin, you could do much worse than to stroll by the vast exhibition that Levi's has erected in the cavernous former digs of the Kink.com porn palace, in a space now know as Skylight at the Armory. There, attendees will be able to check out ephemera from Levi's storied past, like Harvey Milk's very own pair of jeans and a special-edition 1970s AMC Gremlin whose car seats are made out of denim. You'll also be able to see a denim loom in action, order some special-edition threads if you see fit, and even grab a snack at a food court featuring Humphry Slocombre ice cream and Verve Coffee while DJs spin. Sounds like a good look.
Through May 27, 11am-8pm, free. The Armory, SF. More info here.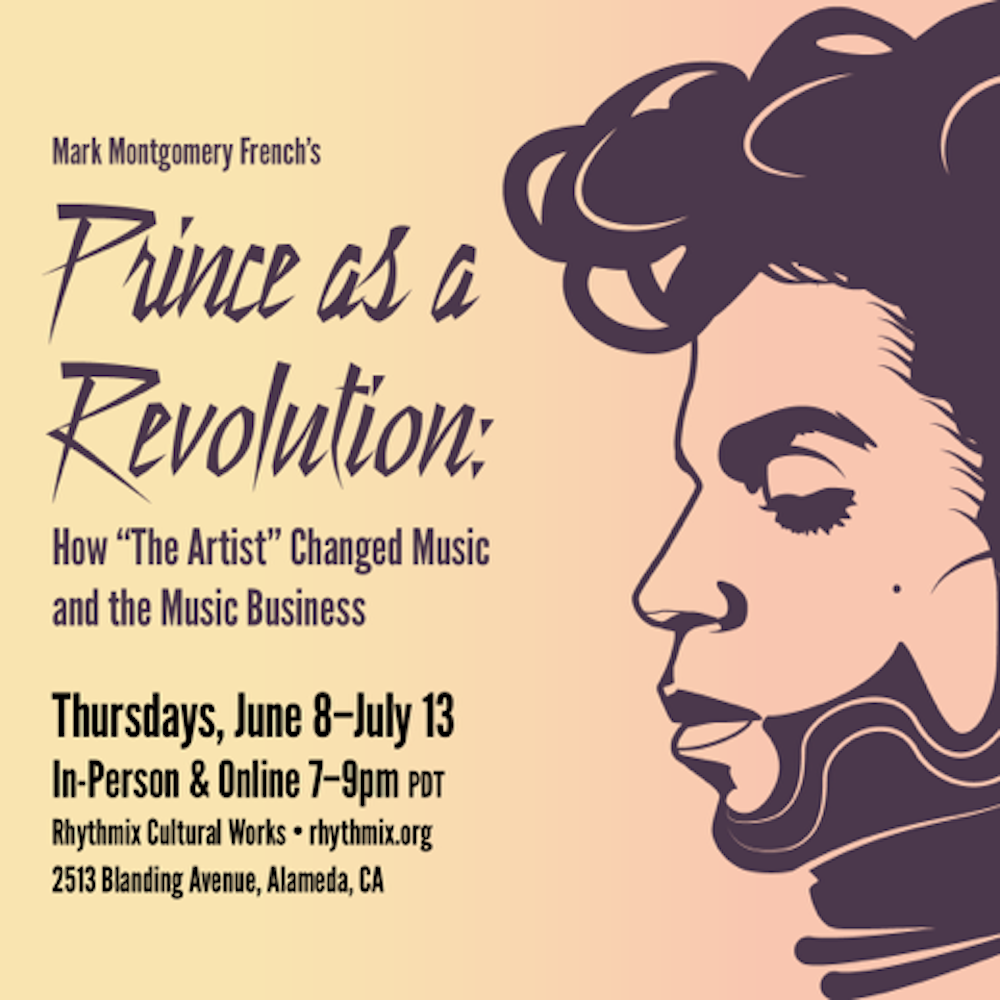 HIS ROYAL BADNESS 101
I know there are some purple pushers out there who are going to want in on this: film composer and music historian Mark Montgomery French has announced that enrollment is open for his six-Thursday online-IRL hybrid course at Alameda's Rhythmix Cultural Works that takes a deep dive into Prince's impact on the music biz.
You may remember Montgomery French for his informative-yet-entertaining previous courses on the under-known histories of Black and women musicians. His dedication to teaching these subjects is certainly not just based on nostalgia: "If you control this narrative, you control the history," as he told 48hills back in 2021.
"Prince as a Revolution" (which begins June 8) will leave attendees with a deep knowledge of the artist's sound, as well as his innovative business practices that aimed towards empowering oppressed communities within the industry.
"You'll see rare music videos, listen to and dissect his multi-tracks, and explore his songwriting through his unique studio processes. You'll also learn about his battles for gender, racial, financial, and artistic equity. It's like a live documentary, with jokes!" writes Montgomery French in a press statement. You can find more information on signing up for the class here—and if you're a musician yourself, be sure to check out the discounted tuition for artists.
EVENTS OF NOTE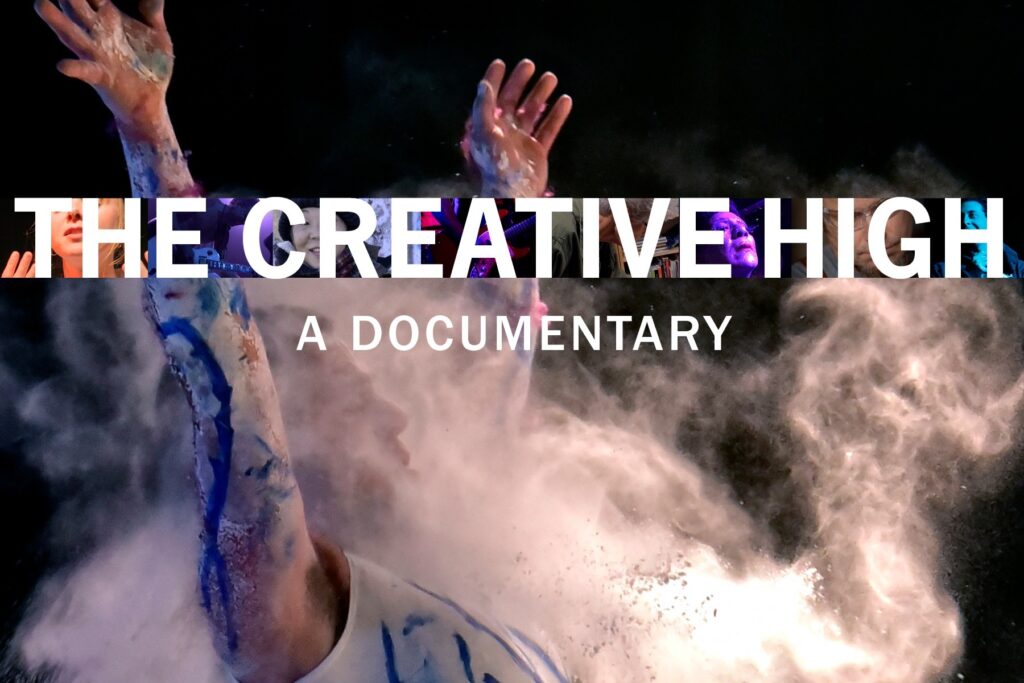 WED/24: THE CREATIVE HIGH Much has been made of the link between psychoactive substance consumption and art practice, but what of getting sober's impact on one's creativity? This documentary explores the topic, focusing on the experience of nine hip hop, drag, punk, and other artists who are in recovery, and finding out what that means for their work. 6pm, free. San Francisco Main Library. More info here.
WED/24: IN A LANDSCAPE: CLASSICAL MUSIC IN THE WILD This series founded by Hunter Noack in 2017 sees a nine-foot Steinway grand piano lugged around to the country's great natural landscapes in the hopes of connecting its concert attendees with the virtuosity of our natural spaces. Though this appearance is ticketed—look for free "good neighbor" passes for SF residents and EBT recipients—nearly half of the "In a Landscape" shows are free for its largely rural attendees. Today, you can be part of something truly beautiful amidst the plants of one of Golden Gate Park's most compelling spaces. 5:30pm. San Francisco Botanical Gardens. Tickets and more info here.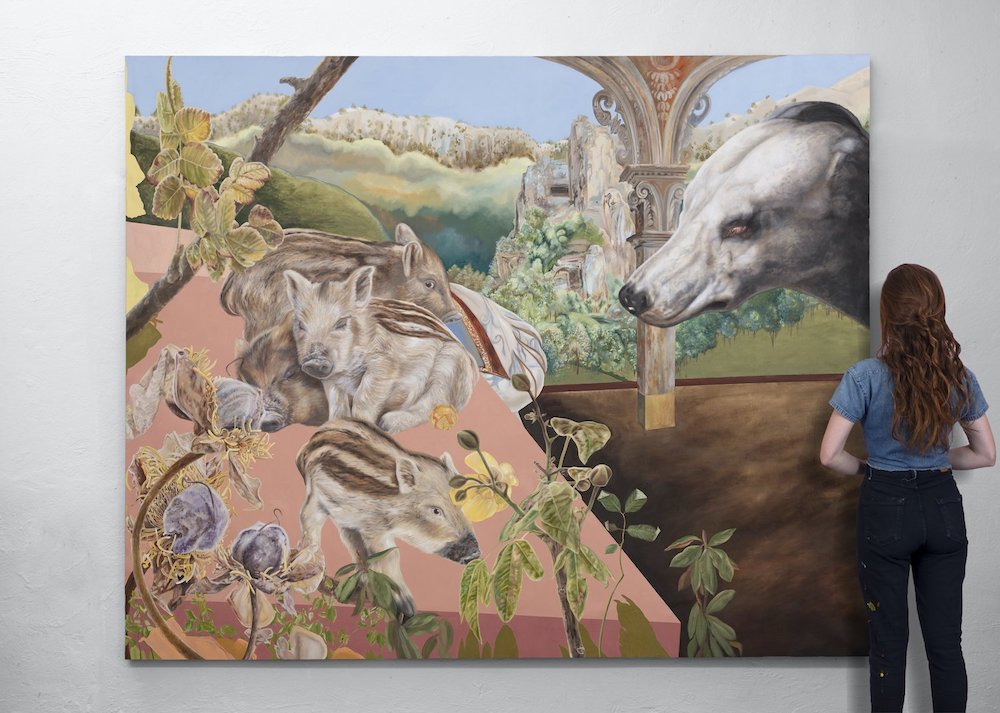 THU/25: BLOOD & DUST: ÁNGELA FERRARI This Argentinian artist has a flair for lusciously detailed, large-scale tableaus inspired by Renaissance-era Dutch hunting scenes that "eat" the viewer. Spoiler: her fascination with the aesthetic has to do with the horrors of colonialization, or "thinking about what is 'civilized' and what is 'barbarian,'" as she puts it. Opening reception 5-8pm. Through July 2. Maximilian Contemporary, SF. More info here.
THU/25 CHONIES Because no arts and culture calendar listing would be complete without an underwear party, am I right? Uel Renteria hosts this particular gathering at Folsom Street's most endearing of holes, with music courtesy of DJ Tiny Tim. 11pm-4am. Powerhouse, SF. More info here.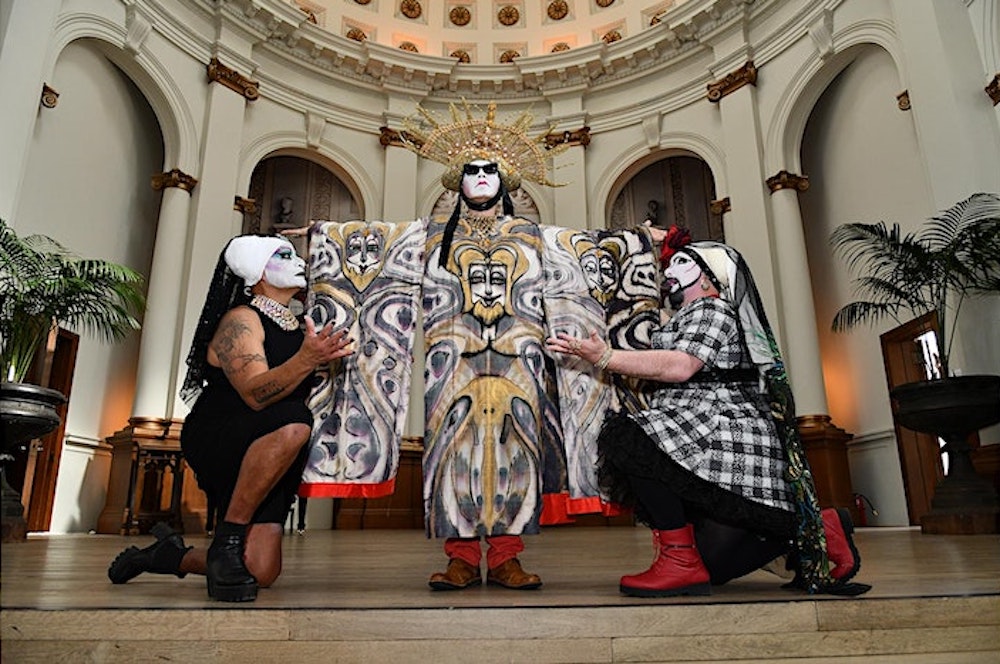 FRI/26: PROJECT NUNWAY Round 11 of this community fundraiser organized by the Sisters of Perpetual Indulgence—on their victory lap after an epic recent dust-up and eventual reconciliation with the LA Dodgers—will feature the theme of "sanctuary." The concept will provide fertile inspiration for designer-sister pairings, who will send original sartorial splendor down the runway. 7pm. St. Joseph's Arts Society, SF. Tickets and more info here.
FRI/26: PROBLEMATIQUE KIM PETRAS EDITION Pop's reigning trans princess gets her due at this drag showcase of "Treat Me Like a Slut"-obsessed performers presented by the Hell'a Tight crew. Doors 10pm, show 11:30pm. Oasis, SF. Tickets and more info here.
SATURDAYS: SOUL KITCHEN BRUNCH You deserve to pull up a chair with the fam at this delicious weekly soul and hip hop gathering in SoMa restaurant Victory Hall. Food from the chicken 'n' waffle champs Little Skillet, and DJ sets courtesy Dug Infinite and Max Champ. Noon-4pm. Victory Hall, SF. More info here.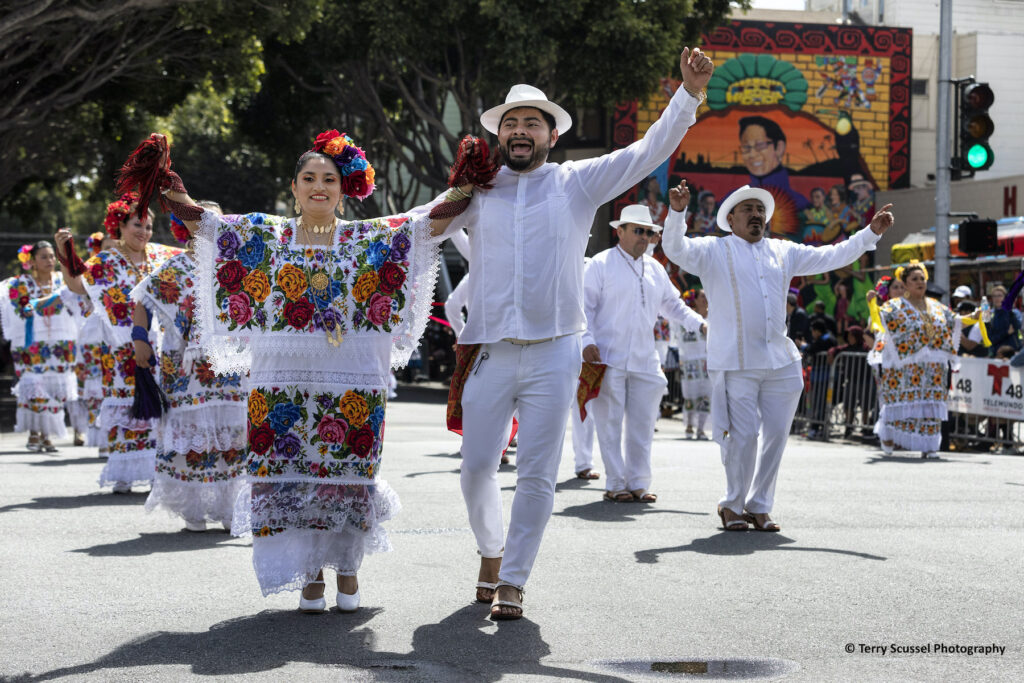 SAT/27 & SUN/28: SF CARNAVAL The 45th edition of one of the city's most phenomenal street fairs takes flight this weekend, featuring the most impressive case for the Bay's impressive and continued diversity. Some 40,000 people will show out for Carnaval's grand parade on Saturday, and a community fair all weekend will treat attendees to a low rider car show, kids activities, tons of food, and even a vaccine booth if you're looking to get poked. As the event's executive director Rodrigo Duran told the San Francisco Bay View in an interview this year, "The simple answer is this: It's all about taking up space." Mission District, SF. More info here.
TUESDAY: NOONTIME CONCERTS AT OLD ST. MARY'S CATHEDRAL Office workers (any of you still out there?) and other downtown denizens will be heartened to know that every Tuesday in this sacred California Street space, classical musicians come together to offer a free and soothing lunch interlude for the workaday warriors. This week features soprano Ann Elizabeth Jones, Tom Rose on the clarinet, and Miles Graber on piano. 12:30-1:30pm. Old St. Mary's Cathedral, SF. More info here.