The San Francisco School Board holds a special meeting Tuesday/29 to discuss the possible merger or closure of some district schools and the possible sale or lease of public property.
Board members are not so keen on closures. Public schools are not just educational facilities; they're part of the neighborhood. Moving or merging schools means changing transportation patterns for kids.
Plus, in the past school boards have closed schools in low-income neighborhoods with large populations of students of color.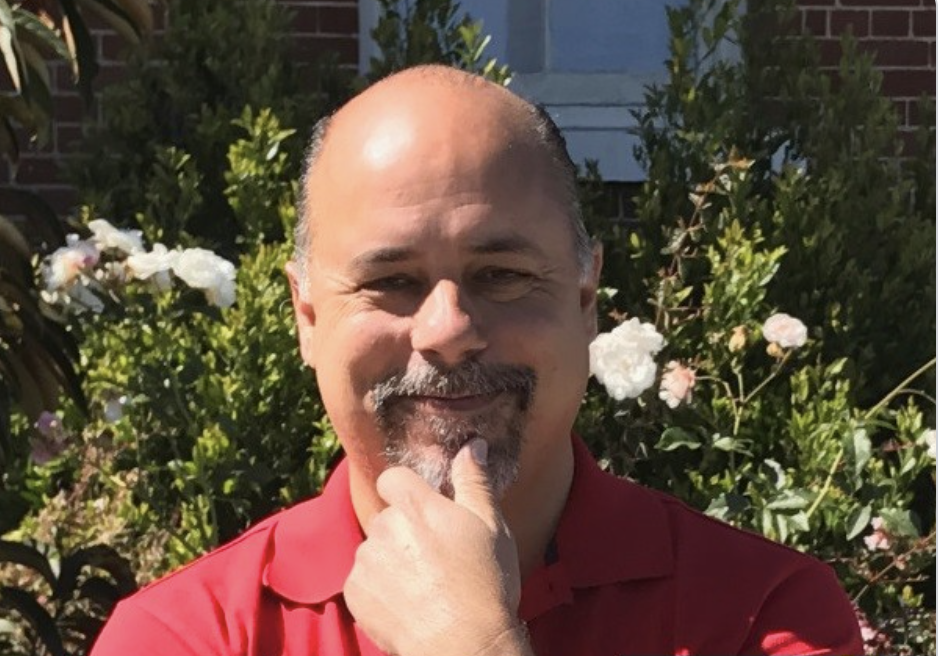 Longtime School Board Member Mark Sanchez worries about the racial issues of school closures. Facebook campaign photo.
"We closed a lot of schools in 2002 and 2003," longtime School Board Member Mark Sanchez told me. "The vast majority were serving predominantly Black and Latino students. I am reluctant to go down that path."
Sanchez said that closing schools "destabilizes communities."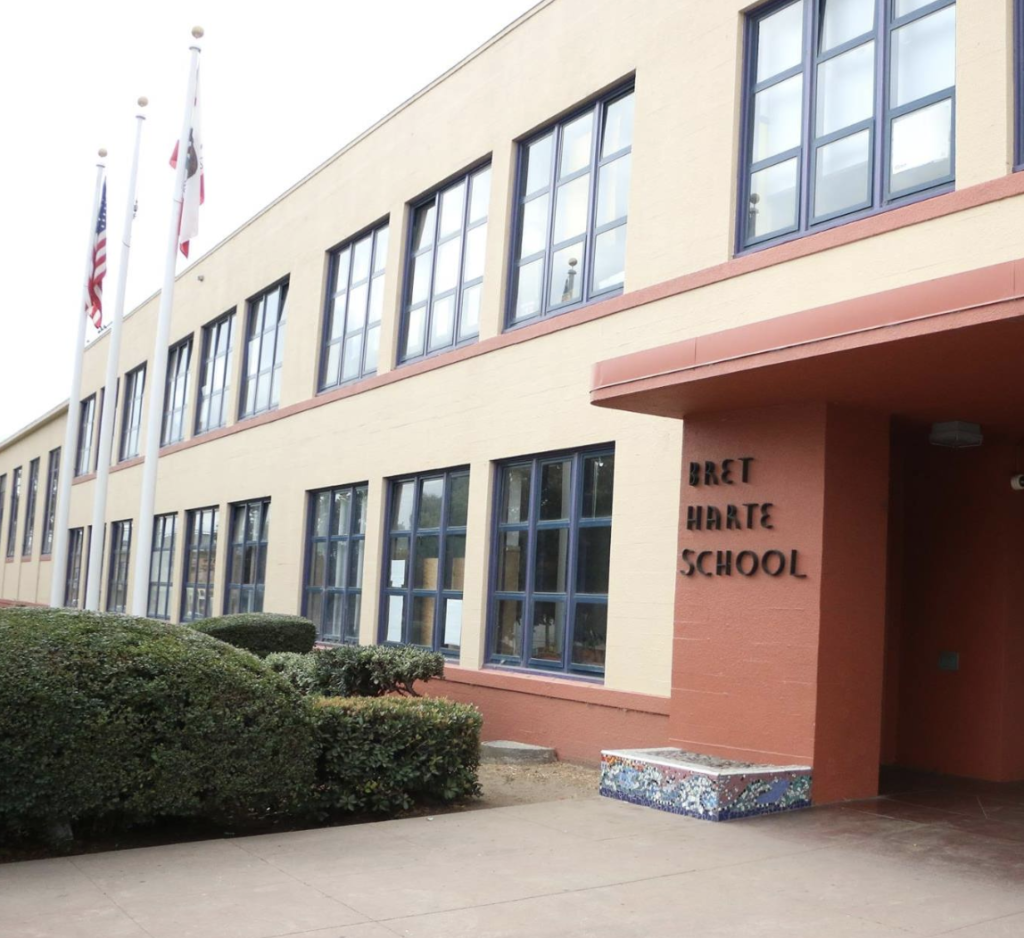 Bret Hart school in Hunters Point is under enrolled. SFUSD image.
Of course, if the district closes schools, those pieces of valuable real-estate will be considered surplus. The last time around, one became district offices, and two turned into charter schools. "If we close them, I want to see their re-use have some sort of community benefit," Sanchez said.
If the superintendent wants to sell property, it will only be a limited, short-term solution, since the money from sales of surplus property can only go for capital improvements. Leasing property, as the district has done in other places, can bring in a steady revenue stream.
Part of the reason that some schools, are under enrolled, Sanchez argues, is related to the district school assignment rules. Under the current system, parents can list as many schools as they want on an application form, in the order they prefer, and a computer matches students and schools based on those preferences and a lottery system.
That means schools that have reputations as high performing, which are mostly in wealthier white neighborhoods, get a lot of applications. (In many cases, these schools have extra resources because the parents can afford to raise extra money for them.)
Four years ago, the board adopted a "zone" policy, that would require students to attend a public school in the general area where they live. For example, the Bayview Hunters Point and Potrero Hill area (of mixed demographics) has some of the highest population of children—but some of the most under enrolled schools, including including Brett Hart, Drew, and Malcolm X Academy.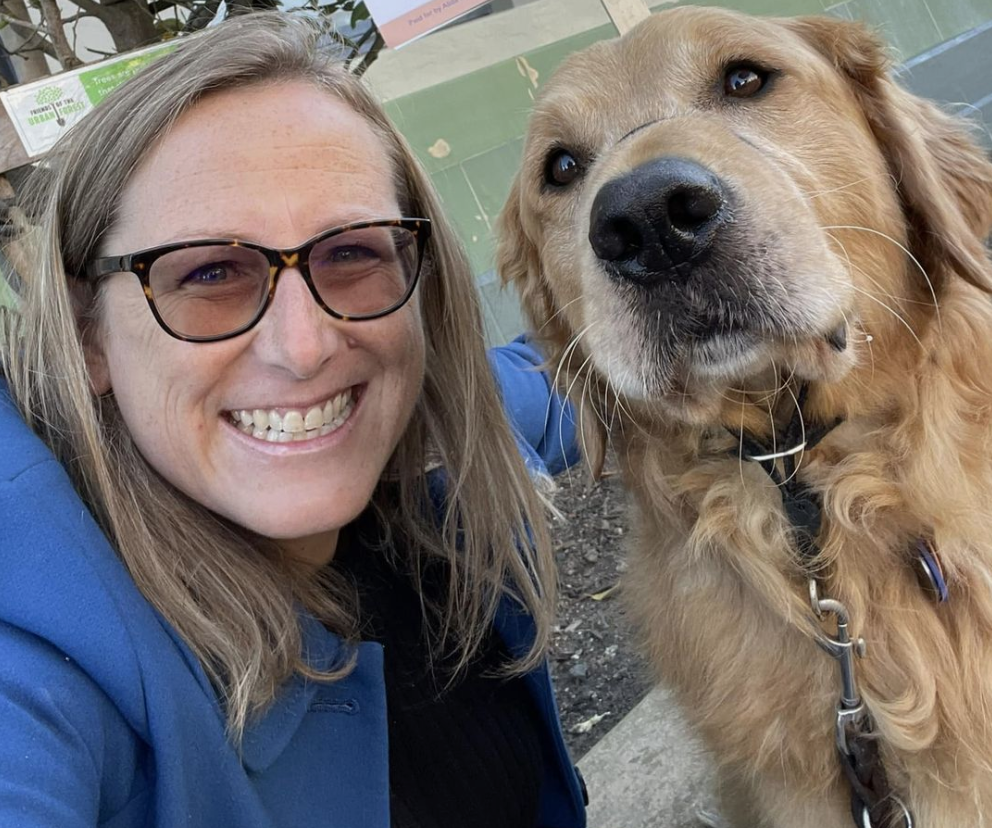 School Board Member Alida Fisher (with her supporter Alaska) says closures should be the "last resort." Facebook campaign photo.
But with the pandemic, the payroll scandal, and other issues, the district hasn't made that policy operational.
"They've kicked the can down the road," Sanchez said. He told me he intends to push the superintendent on that issue at the Tuesday meeting.
Board Member Alida Fisher said the idea of closing schools has been driven by a state board that was forced on the district.
"Many of us are going to look at our whole budget," she said.
The Board of Supes Budget Analyst reported last year that the district spends far more money on administration than many similar districts. As we reported:
A decade ago, there were 24 people at SFUSD with the title of "director" or "executive director." Today, while the number of students has barely risen, there are 76. They all make salaries that are more than double what most teachers make.
"We spend way too much on the central office," Fisher said.
Fisher said the administration has also spent large amounts of money on curriculum programs that don't work, and then has to spend more money cleaning up the mess.
"I think many of the board members agree that closing schools is absolutely a last resort."
We all know the much larger problem: Although the Chron likes to blame "overspending" and "overstaffing," (in fact, many schools are badly understaffed) the way California funds its public schools is a recipe for ongoing disaster. Thanks to Prop. 13, there's not enough money from property taxes, and the state allocates funding based on a formula called Average Daily Attendance.
That means as the number of students goes down, the funding goes down—even if, as in San Francisco, the students who left were primarily from wealthier families who could afford private-school tuition, meaning the students who are still in the district may need additional resources.
The state Legislature and the governor don't seem to be inclined to fix that.
The meeting starts at 6:30 pm at 555 Franklin Street, first floor.