A year ago, following the departure of two high-profile international art dealers from the Bay Area, The New York Times ran an article comparing the region's art market unfavorably with those in the larger cities of New York and Los Angeles.
Local art mavens pointed out that the Bay Area has historically served as a talent incubator more than as a wheeler-dealer bazaar. The internet real-estate bubble and the pandemic quarantine certainly created challenges, but the region's intellectual and artistic legacy, its racial and cultural diversity, and its embrace of the new make it, problems and all, unique. That's not even counting the Bay Area's natural beauty, which, Mark Rothko once asserted, should make it the center of the art world! But "Bay Area 9" (which runs through May 5 at Yerba Buena Center for the Arts)—particularly given the fact that it is running concurrently with the second iteration of the juried de Young Open—makes a strong case for San Francisco's enduring creative community.
>>READ CHARLES LEWIS III'S TAKE ON DOWNTOWN QUERIES RAISED BY "BAN9"<<
The ninth regional triennial presented by the YBCA features a wide variety of work in every possible medium, selected by a dozen or so art professionals. Its 30 invited artists are worth listing in full: Indira Allegra, Michael Arcega, Sholeh Asgary, Ashwini Bhat, Nyame O. Brown, Craig Calderwood, champoy, Jeffrey Cheung, Lenore Chinn, Arleene Correa Valencia, Jillian Crochet, Janet Delaney, Jose Figueroa, Heesoo Kwon, Masako Miki, Golbanou Moghaddas, Courtney Desiree Morris, Paz G, Tracy Ren, Trina Michelle Robinson, Muzae Sesay, Peter Simensky, Charlene Tan, Sharon Towfiq, Christie Tien Wang, Leila Weefur, Chelsea Ryoko Wong, Doris Yen, and Connie Zheng.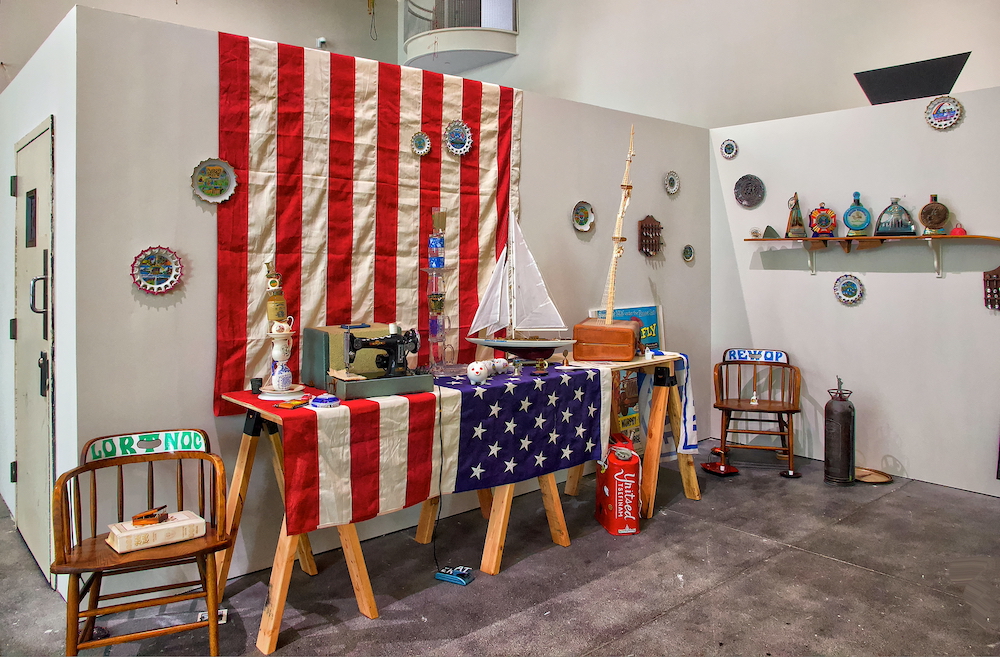 Looking at that roster of international artists, I am reminded of the 1930s, during which mostly second-generation immigrants infused Cubism and Surrealism with a social conscience (as Bram Dijkstra's riveting American Expressionism: Art and Social Change, 1920–1950 details.) The list's many immigrant artists, as well as their like-minded American-born peers, mix conceptual art with new technology in order to bring stories and dramas to an American audience that has become increasingly deprived of human values and experience.
Although there is no overarching theme, certain concerns emerged during the planning of "BAN9," as curators Fiona Ball and Martin Strickland point out in their catalog essay. These include: portals to new/imagined worlds; returning to the land to regenerate; the contemporary immigrant experience; formative people and places; personal and collective ancestry; and the built world. Given this variety of topics, the multimedia conceptual approach demonstrated by the majority of artists, and the limitations of space for this article, it is impossible to do more than present a framework for the show, as I have attempted here.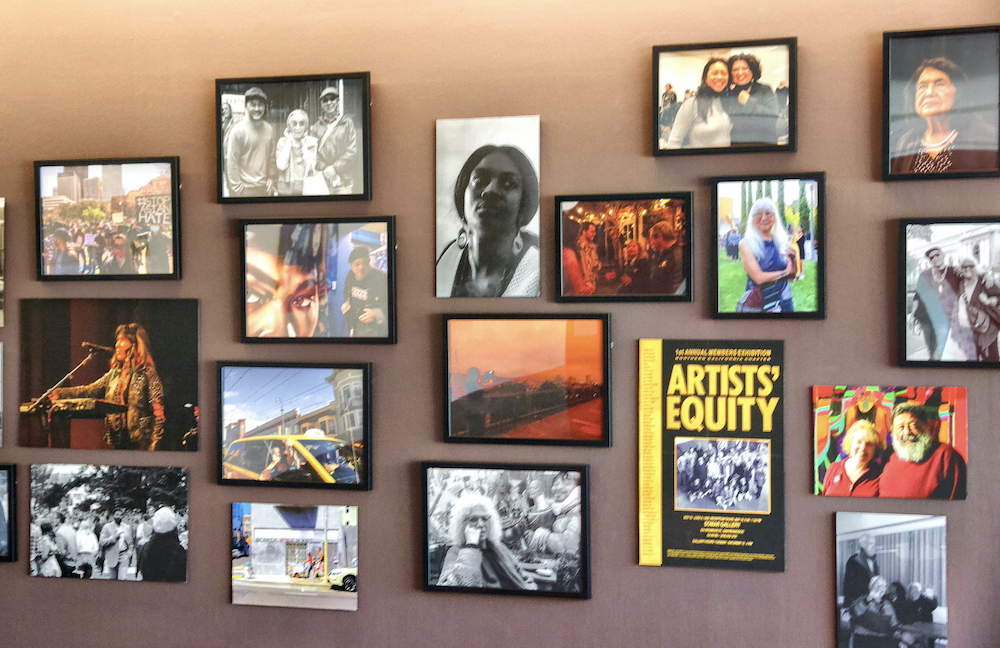 I would be remiss, however, if I neglected to mention two of the exhibition's groundbreakers. There are the architectural and street photos of Janet Delaney, who documented the Yerba Buena area—which includes the land on which the YBCA was built—when it was under redevelopment in the 1970s and '80s. Also worth a hat tip is the social documentarian photography of the indefatigable Lenore Chinn, a longtime artist, teacher, and community activist. Both photographers have done yeoman work in preserving San Francisco's cultural heritage, beginning long before such historical documents (to use the term humorously employed in Galaxy Quest) were considered important or valuable, as they are today.
As for enjoying the works of the other 28 "BAN9" artists who are newer to the scene: wear comfortable shoes and plan to spend a few, rewarding hours. YBCA has printed an informative show catalogue to supplement its concise explanatory wall labels, and curatorial tours are scheduled every other Sunday. Art mavens—you know who you are—may want to make several visits with the help of the $30 "BAN9" all-access pass.
BAY AREA 9 runs through May 5. Yerba Buena Center for the Arts, SF. More info and tickets here.