Indian classical musicians and Western musicians of all stripes have been jamming together publicly for almost a century—one of my prized possessions is a collaborative album from sitarist-composer Ravi Shankar and violinist-conductor Yehudi Menuhin, and of course Shankar went on to wow the Western world with several famous team-ups with the Beatles and other pop luminaries.
An epicenter for this kind of cultural team-up has been Ali Akbar Khan College of Music, launched in Berkeley in 1967 and subsequently moving to its current location in San Rafael, founded by master sarode player Ali Akbar Khan, who studied with Shankar under his own father Allauddin Khan in India.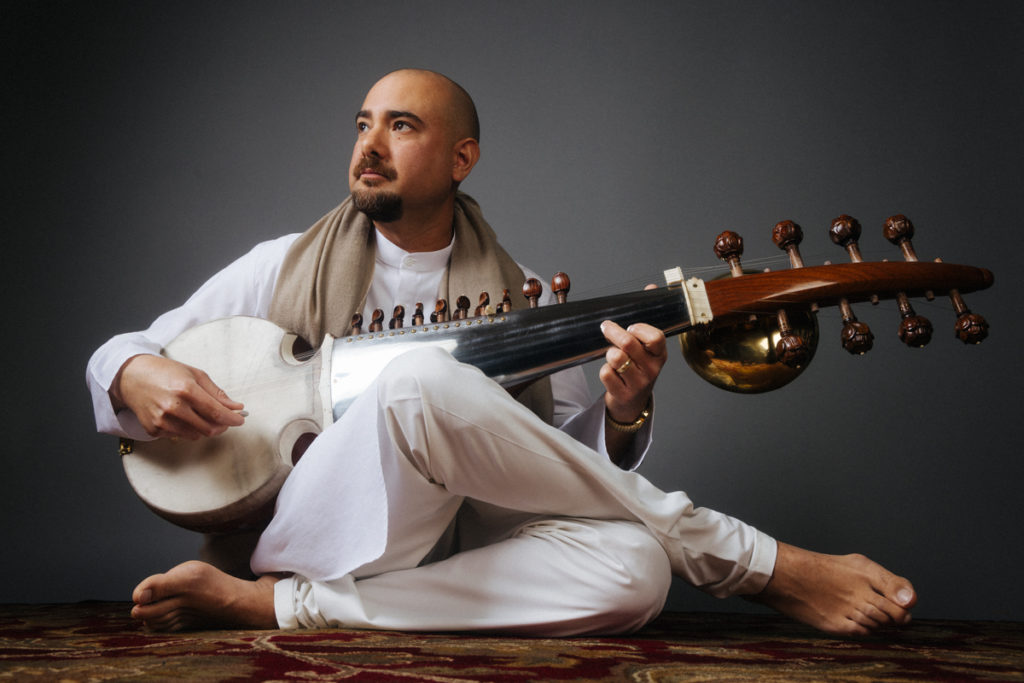 "My father made the Bay Area a Mecca for Northern Indian classical music," said Ali Akbar's son Alam Khan, a sarode master himself, who teaches at the school his father built. "Droves of musicians had long relationships with the school: The Grateful Dead, Santana. They would do benefits for the school, all-night concerts that would draw in people from everywhere. My father taught until his death in 2009, and he really grounded the Indian classical tradition in the Bay Area and United States."
Now, Alam, together with renowned local sitarist and longtime collaborator Arjun Verma, the adventurous Del Sol String Quartet, composer Jack Perla, and tabla player Nilan Chaudhuri, has created The Resonance Between, an album aiming to further intertwine Indian and Western musical traditions by intricately blending classical and contemporary techniques, including including "scintillating solos, subtly evolving loops, Beethoven-esque counterpoint, and modern textural pads" in the first composition of its kind for sarode, sitar, tabla, two violins, viola, and cello.
You can catch the world premiere of The Resonance Between, Fri/13 and Sat/14 at the Presidio Theatre, SF, which also promises to be a party, celebrating finally releasing the six-year effort.
Alam is no stranger to ambitious projects and hybrid experiments. He's teamed up with rapper Eligh for the Grand Tapestry avant-hip-hop project, performed cinematic scores with composer Michael Andrews, and appeared with Tedeschi Trucks Band, Karsh Kale, and Beats Antique, among others. But The Resonance Between was something different.
"I'm not sure where exactly this lies on my discography, but it's definitely the first of its kind for me," Alam told me. "We really wanted to break new ground, missing these two traditions in a totally integrated way. Of course, mixing Hindustani Indian and Western music has been done before, but often the integrity of the traditions is compromised. We got really into the nuts and bolts, crafting something truly thoughtful that reflected the vision of my father and grandfather, showing what Western harmony can do while maintaining the form of Indian ragas.
"There are deep similarities between the two in terms of how they work—you can hear it in Gregorian chants and Bach's compositions. We asked ourselves, 'How can we honor that, and how can we bring all these instruments into a discussion?'"
The Resonance Between is also very personal. "Arjun and I are both mixed race, we're musicians who were born in the West with one foot in each world. We wanted to speak from that unique place. We're the ones who are able to create a contemporary sound like this, because we know the tradition deeply. It's an expression of our identity that way. My father would say, 'To bend it, you must first learn it.'"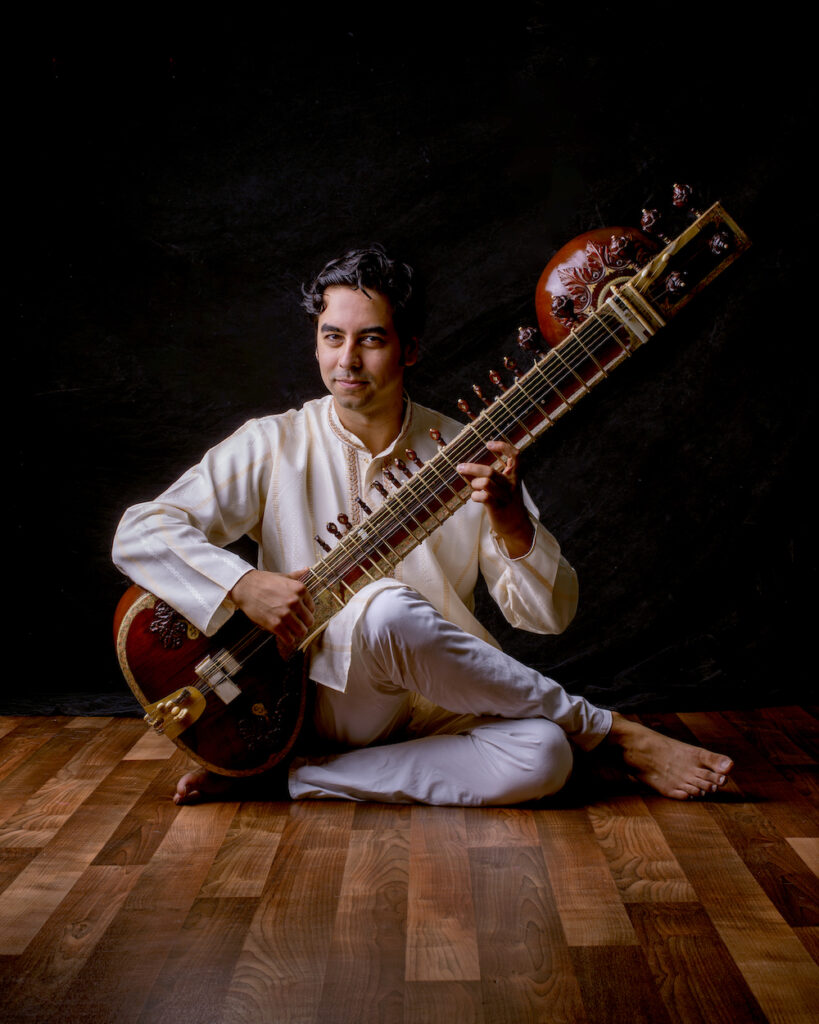 About the live premiere of the work at Presidio Theatre this weekend, Alam said with a laugh, "I'm really looking forward to it myself, because honestly we haven't all played live together yet. Most of our parts were recorded separately during COVID and mixed by our wizard engineer. He made it sound wonderful. But live we'll be able to dive into improvising, playing off of each other, which is a prominent aspect of Indian classical music. We'll also utilize field recordings and other elements we weren't able to use on the album."
After several generations of cross-cultural pollination, how has Indian classical music evolved? "Every generation has their thing that they add to it," Alam said. "In the '80s and '90s my father stepped out with film industry projects and crossover albums, showing different contexts for this music. The novelty of fusion—or 'confusion' as my father called it—has worn off, and I think now it's much more about what you have to say more than how you say it. That's what's always been stuck in my head: What are you saying with the music?
"Hopefully something that surpasses genre, a true integration with a powerful statement."
THE RESONANCE BETWEEN Fri/13 and Sat/14, 7:30pm at Presidio Theatre, SF. Tickets and more info here.