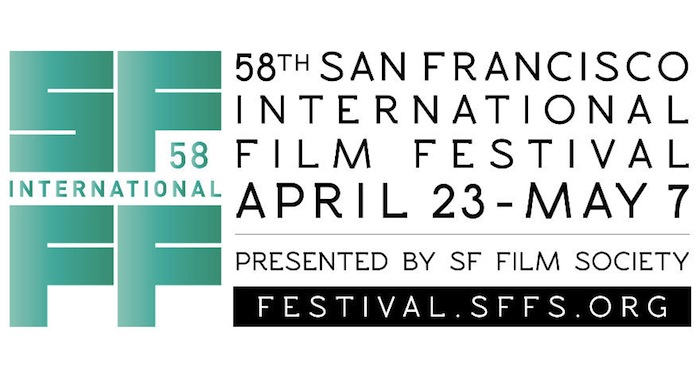 We here at 48 Hills are partnering up with longest-running film festival in the country, The San Francisco International Film Festival, to get the word out on all the great stuff hitting screens this year's fest.
We've got 12 tickets to the individual film of your choice (depending on availability) to give to 48 Hills readers — plus 8 tickets to the special "Boomtown: Remaking San Francisco" program on April 30, 7pm at Sundance Kabuki, featuring our own Tim Redmond! More details about the festival below.
TO WIN: Contact us here with "SFIFF" or "BOOMTOWN" (your preferred option) in the subject line and "Cool, I like movies" in the message field.
We'll pick random winners Thursday at 5pm, and inform you via email if you've won. All entries will be signed up for the 48 Hills newsletter. Good luck!
 ABOUT "BOOMTOWN: REMAKING SAN FRANCISCO"
The modern history of San Francisco is marked by booms and busts and continuous reshaping. Whether it delights or disturbs is open to debate. This variety program addresses that ever-burning San Francisco conundrum, "How does our city deal with change?" With short documentaries, live storytelling, essays and fiction, our participants will provide perspectives on the meanings, effects and stakes of the city's ongoing grappling with historical, cultural, architectural and demographic shifts. Our insightful participants will include former SF Bay Guardian and current 48Hills Online editor Tim Redmond; filmmakers Elisabeth M. Spencer, Lauren Tabak, Susie Smith, Jimmie Fails and Joseph Talbot; artist and archivist Vero Majano; artists and curators Melonie and Melorra Green; 2015 Festival filmmaker Jenni Olson (The Royal Road); and the collaborative film work of John "B" Berzins, Jim Granato, Nicole Minor, Doug Schultz, Anjali Sundaram and Phoebe Tooke. —Sean Uyehara
ABOUT THE SAN FRANCISCO INTERNATIONAL FILM FESTIVAL
Founded in 1957, the San Francisco International Film Festival is the longest-running film festival in the Americas. Held each spring for two weeks and highly anticipated by its loyal and passionate audiences, SFIFF is an extraordinary showcase of cinematic discovery and innovation in one of the country's most beautiful cities, featuring some 150 films and live events with more than 100 filmmakers in attendance and nearly two dozen awards presented for excellence in film craft.