The remaining votes that the Department of Elections are counting seem to be breaking in the favor of the progressive Reform Slate for the Democratic County Central Committee.
The latest results, which include 17,000 election-day absentees, show that Leah LaCroix has moved 59 votes ahead of Rachel Norton for the final seat on the east side of town, which would give the progressive Reform Slate 15 votes on the 31-member body. That almost guarantees that one of the progressives will be the next chair.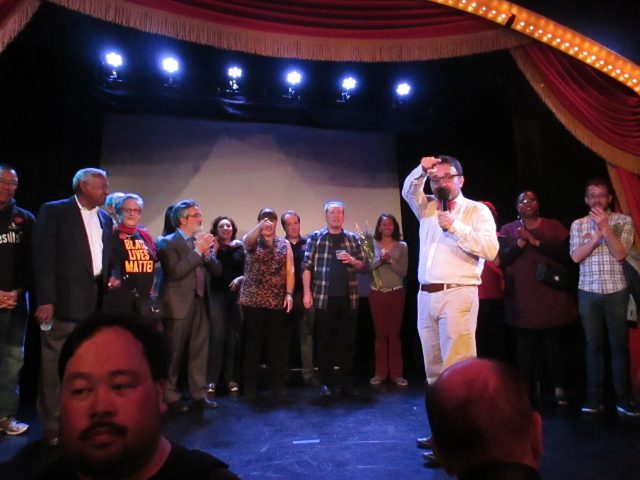 And while it doesn't matter a whole lot, the race between Jane Kim and Scott Wiener is getting even tighter. Wiener is now ahead by only 1.2 percentage points, 2,360 votes, in San Francisco. Which for all intents and purposes makes this race a tie and gives Kim huge momentum heading into the fall.
The Department of Elections says there are still 54,000 ballots to count, including 20,000 provisionals.
Hard to predict the provisionals, but the trend of the election-day absentees, of which there are still apparently more than 30,000 (if a ballot if postmarked by Election Day and received by tomorrow it counts), appears to follow the Election Day trend.
On Election Day, Kim won by a narrow margin, and the progressive slate finished strongly. Based on the numbers so far, it's likely that LaCroix will continue to pick up a few votes over Norton.
That one will come down to the wire, and won't be decided until all of the provisionals are counted, probably Monday. But the trend is clearly in the progressive direction tonight.