Mustafa Abuzeid landed in San Francisco from Kaula Lumpur and was swiftly escorted to a room: "I was in a room with other people. They just told me to stay there and wait and they took my passport," Abuzeid said. 
Abuzeid's family anxiously awaited his arrival and organizers made announcements before his release: "We need to stay together and embrace the families and wait with them until their loved ones are released," organizers said.
Abuzeid runs a small business and has had a green card for more than 20 years. His brothers and father are US citizens: "I've never had to face this, I travel often. Last time I came back home it took me five minutes to go through immigration."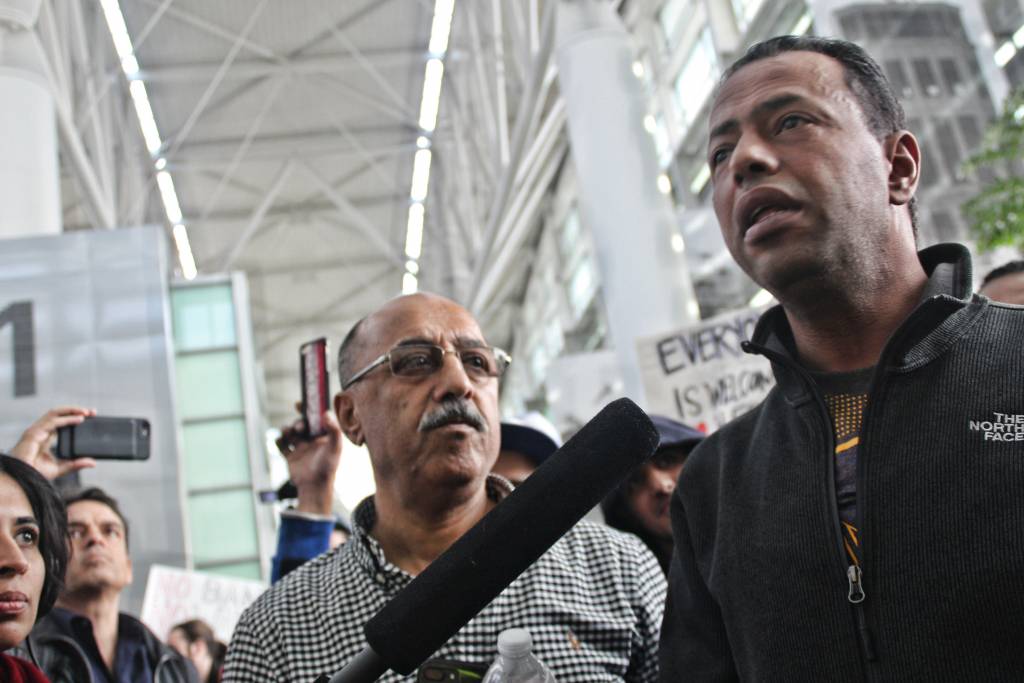 Abuzeid said he saw approximately 50 people in detention alongside him. This is the first we've heard about approximate numbers; so far officials have not released any details of number of being detained at San Francisco International airport. The lack of information has left many in limbo but protests have continued to grow. 
Abrahim Abuzeid was worried as he waited for his brother to arrive: "I was very very worried. It was very hard for me and family." Abrahim lives in Oakland and works for a building maintenance service providing office cleaning services in the Bay Area.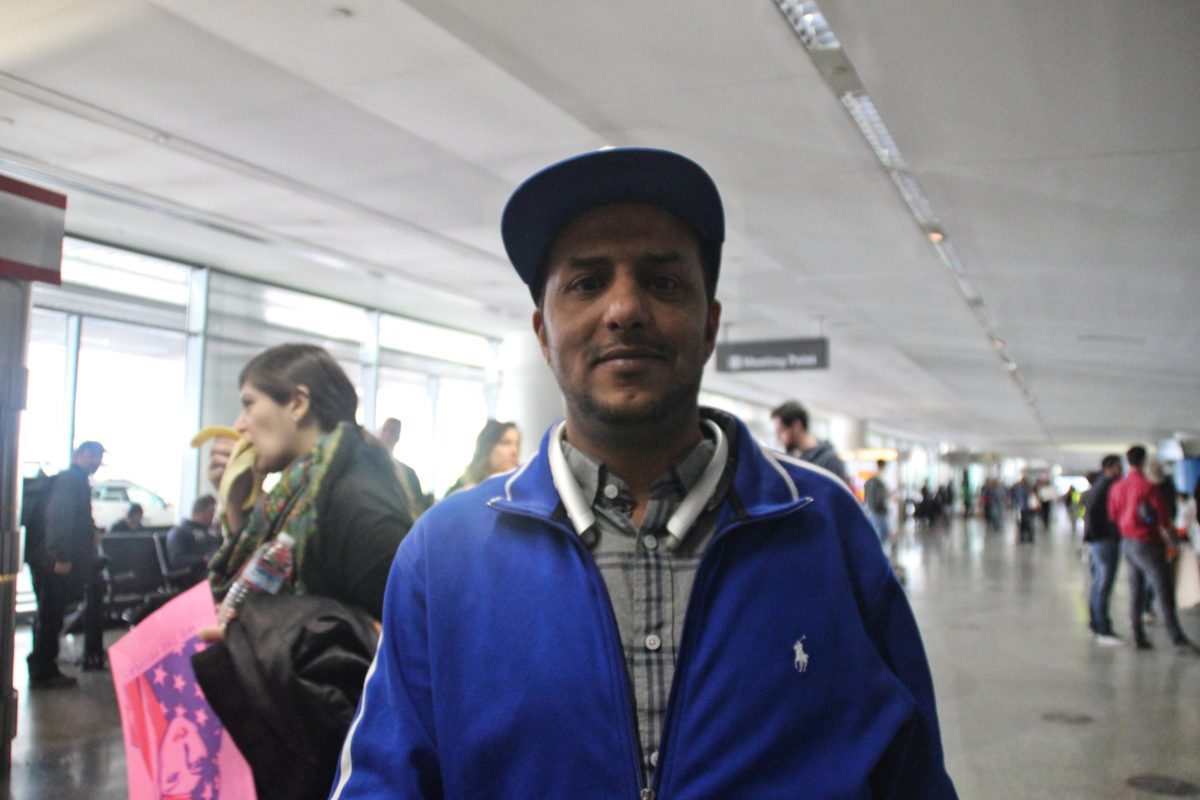 "We live here. My father came here decades ago this is where we live,"  said Abrahim. He was overwhelmed to see people showing up in support: "It was great to see so many people coming out and supporting. When I saw them I was hopeful that I'll see my brother," he said expressing his frustration over the executive order: "I'm Muslim but I never think of people as different because of color and religion. We are one people, we are the same we are one," he said.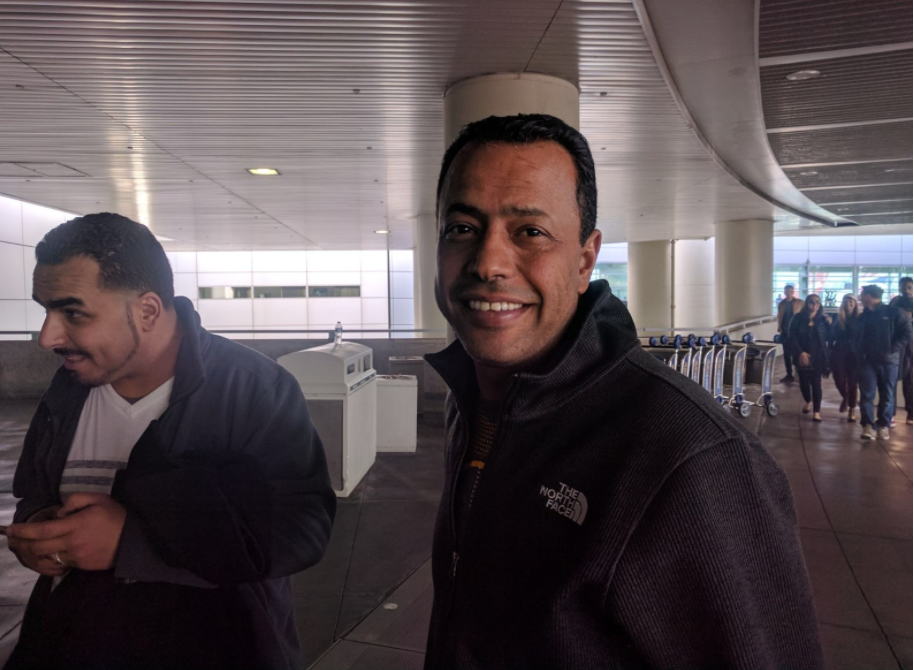 Abuzeid said he wasn't mistreated but was exhausted and thirsty after two days of travel and six hours in detention. The family embraced each other as Abuzeid looked exhausted but teary eyed with joy: "This is my home," he said. 
Lawyers are now approaching families of those detained to facilitate phone calls and advice people on approaching questions from immigration officers: "No need to sign anything unless you've a lawyer present."