Airbnb listings are rising dramatically in the Civic Center area, which includes the Tenderloin, while only a small fraction of the short-term rentals are registered and complying with city law, new data shows.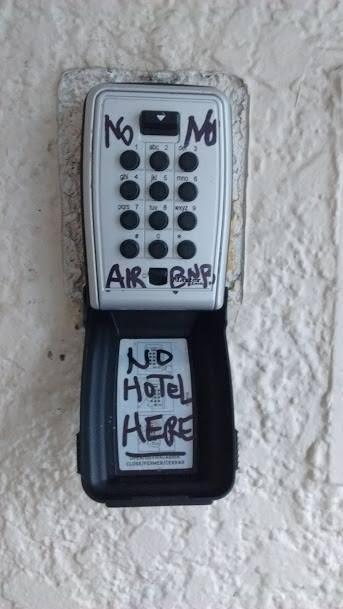 The data compiled by Murray Cox of InsideAirbnb and sent to me by the Tenants Union, shows that in the Downtown/Civic Center area, Airbnb listings increased by 27.5 percent over last year.
The data, scraped from the Airbnb site, shows that 8,777 units in the city are now listed on Airbnb, a relatively small increase over last year.
But according to the scrape, only 12 percent of those are legally registered and licensed.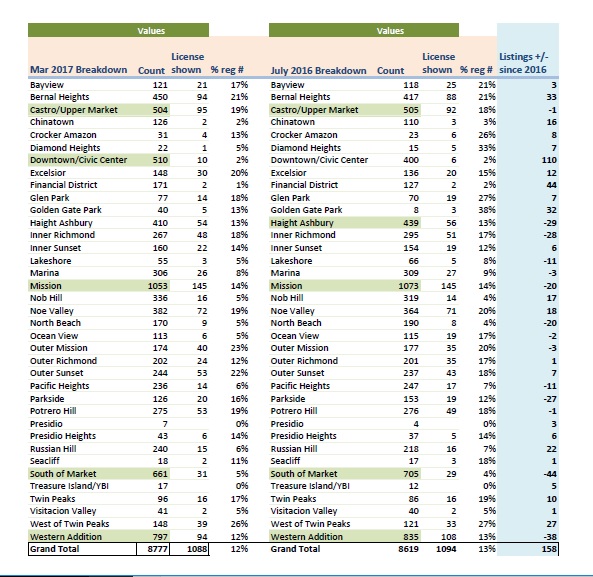 The city's Office of Short-Term Rental Enforcement says that 23 percent of the existing units have a license.
Either way, Jennifer Fieber, political campaign director for the San Francisco Tenants Union, told me that the data shows "the city still has a huge, serious problem and is failing to take action."
Some of the data suggests that some parts of the city are getting close to maxed out on Airbnb. The Mission has the single largest number of Airbnb units of any neighborhood – 1053, about one in every eight fake hotel rooms in the city – the number has been relatively stable. The number in the Haight has actually gone down a little (although there are still 410 Airbnb units in that neighborhood).
But let's dig a little deeper her. The most recent census data shows about 45,000 people living in the Mission, which at an average of 2.4 people per household translates to 18,750 housing units. One in every 18 or so housing units in the Mission is at least part of the time (or, according to many estimates, most of the time) rented out as a hotel room.
The Western Addition has 797 Airbnb units. Soma has 661.
Although San Francisco law states that only registered units can be listed, and a judge has upheld that law against an Airbnb suit, the Airbnb website still allows hosts to list units without a registration number. That means the data from the scrape may be a little off – listing the reg number is voluntary and not everyone does it.
But still: Months after a federal judge ruled that Airbnb can't list illegal units, the vast majority of the listings on the site are still … illegal.
Dale Carlson, a leader in Share Better SF, which is pushing for tighter regulations on short-term rentals, noted:
It's been a bad week for Airbnb. First their confidential tax agreements are called out for being mere tools for hiding illegal activity. Then we learn one of the co-founders (who's worth $3.3 billion) rents an illegal unit 300 nights a year on Airbnb. Then there's this new data, showing registration rates for STR "hosts" remain pathetically low. And this morning, a national real estate firm reports that hosts with multiple listings are a) a significant and growing source of Airbnb's revenue and b) the fastest growing segment of Airbnb's hosts.
Multiple listings are illegal in San Francisco, where hosts can only rent out their primary place of residence.
I have to wonder how long it will take before the city does what it's supposed to do, and shuts down all the illegal listings. This has been going on a long time, and it's not getting a whole lot better.