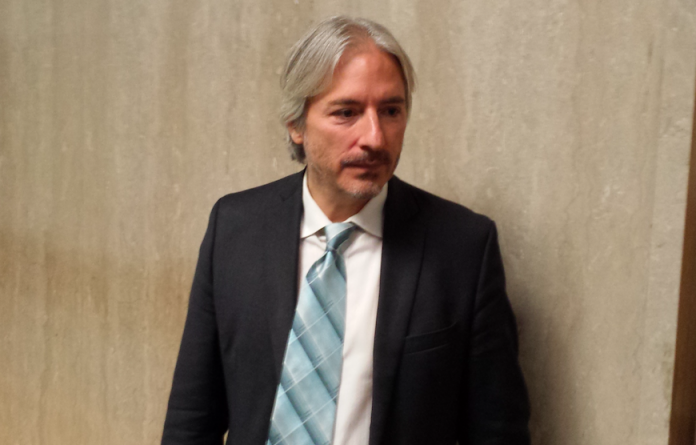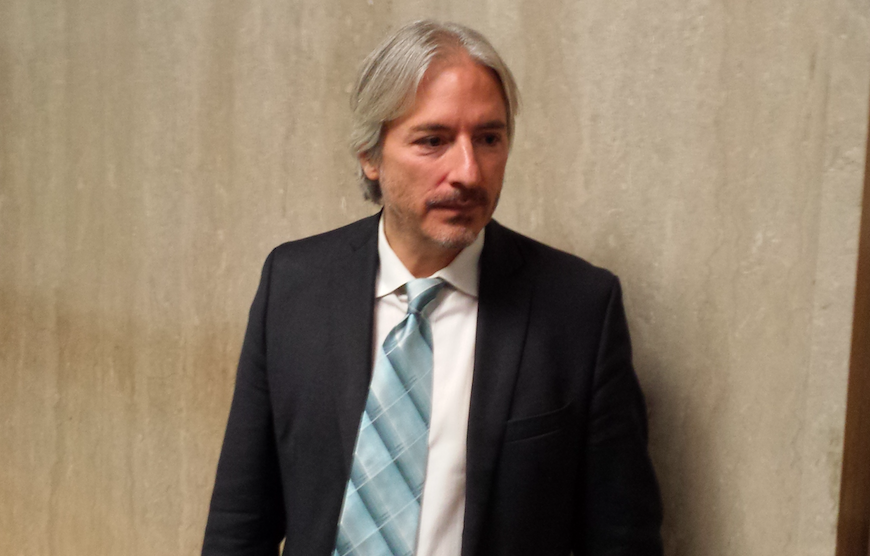 Judge Samuel Feng denied two key motions by lawyers for accused shooter Jose Ines Garcia Zarate today, ruling without further comment that Zarate's rambling statement to the cops can be admitted, despite serious problems with his Miranda rights, and that another statement he made to KGO -TV will not be seen by the jury.
Zarate is charged with killing Kate Steinle with a gun he discovered on the waterfront after it was stolen from a federal agent's car.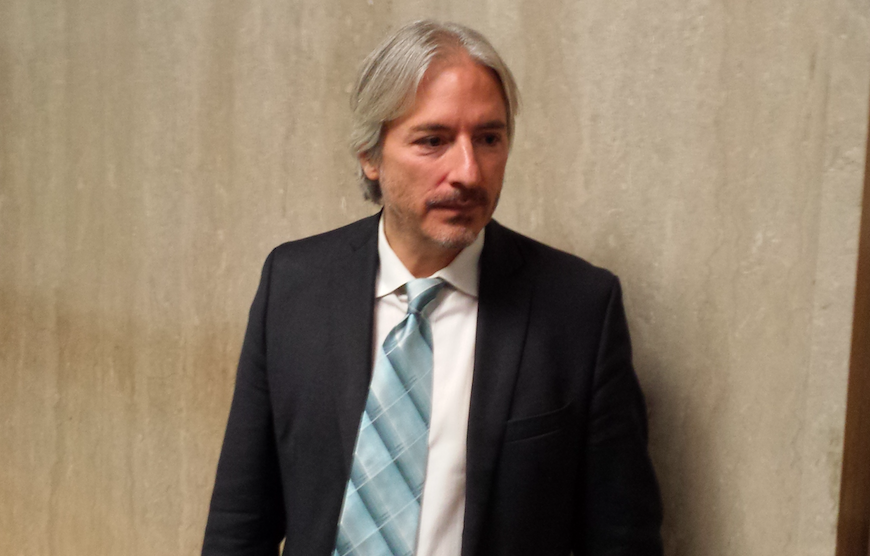 The two rulings were a disappointment to the defense, although they give Zarate's lawyers grounds for an appeal.
There were a number of key issues the defense raised, among the most compelling the fact that the police officer who translated when Zarate was read his rights screwed up: Instead of saying "you have the right to remain silent," he said "you have the right to wait for silence," according to a defense translator whose statements went unchallenged.
The officer also mangled the word "interrogation" in a way that could have made it difficult for Zarate to understand at what point he could stop talking.
Zarate made his statement to the police — during which he said he just wanted to sign a paper admitting to the shooting — in a long, late-night interrogation. Snippets of video produced during the hearing yesterday showed Zarate passed out in deep sleep between interrogation periods, which ended after 5am. 
At several key points in the questioning, — three times — Zarate said he didn't want to talk to the cops. That, attorney Francisco Ugarte noted, was by a law a statement of his Miranda rights, and all interrogation should have stopped.
The US Supreme Court has been pretty clear on this issue: The minute a defendant says he doesn't want to talk, the interview has to cease. The defense put up a powerpoint with key elements from the interrogation.
At an early point in the questioning, at about 1:30 am, SF Sergeant Anthony Ravano asked Zarate if he wanted to talk "in a little bit." Zarate said "no." At several other points during the long night, he repeated that he didn't want to talk, but the cops kept asking questions. "When he said 'no,' there was no equivocation," Ugarte said.
The statements Zarate made were often incoherent and clearly wrong: At one point he said that he was five feet away from Steinle, when he was by all accounts and evidence at least 90 feet away. He said at one point that he was 19 years old, when he's clearly over 50. He said he walked by the young woman's dead body, when it's impossible that he actually did that.
Ugarte noted that coercive interrogation tactics lead to false confessions — "and we have all these folks confessions," Ugarte noted.
Matt Gonzales, who is also working on the Zarate legal team, noted that his client was exhausted — but that in a later interview with KGO-TV, he said that the gun had gone off by mistake. He asked that, if the jury is able to review Zarate's statement to the cops, they also be allowed to view the interview with the TV station.
The defense is arguing that Zarate found the weapon — a Sig-Sauer pistol with a hair trigger — on Pier 14, and that it went off by mistake. That's what he says in the KGO interview.
The prosecution's main argument, laid out by Assistant District Attorney Diana Garcia, is that Zarate never waived his rights and spoke freely to the officers who questioned him. In the course of that questioning, he admitted firing the pistol.
Garcia argued in court that while the Miranda warning might have been flawed, Zarate had been arrested in the past, and had been giving a similar warning 20 years ago, so must have understood, even if the language was mangled. 
She also said that Zarate kept talking, and that the cops had the right to use somewhat intimating techniques — including pounding on the table and saying they new they suspect was lying — to get him to confess.
Judge Feng listened, questioned both sides, then came back after a lunch break with a ruling entirely in favor of the prosecution. He declined to explain why he reached that conclusion.
From the little bits of Zarate's statement that were heard in open court today, it seemed clear to me that his confession — such as it was — was either coerced, the result of sleep deprivation, or rooted in some other type of confusion. 
But the judge, who is a Republican appointed by Gov. Schwarzenegger, wants the jury to hear it. And he doesn't want the jury to see the TV interview, which was taped when Zarate was neither sleep deprived nor coerced — and the reality is, it's been seen so many times by so many people that most potential jurors probably saw it anyway.
Jury selection starts in early October.